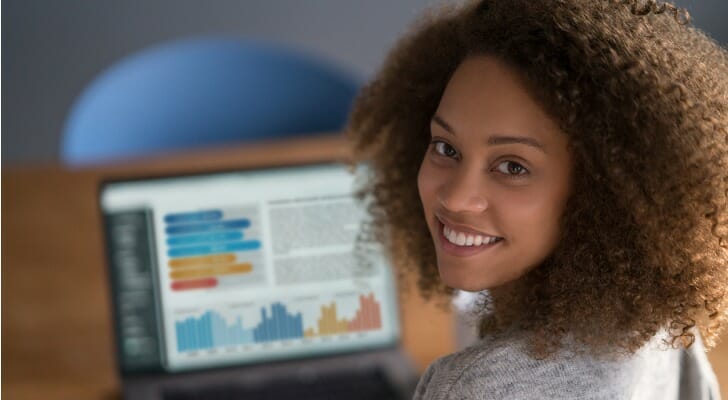 Investing is a complicated process, so the trading platform you use should have the tech to support it and make your life easier. TradeStation and TD Ameritrade's thinkorswim know that. So these two online brokers deliver dynamic investment tools to their userbase of active traders. However, every investor has different needs. Choosing the right brokerage to fit those requirements will bring out the strengths in your investment strategy. Here's what you should know if you are considering TradeStation or thinkorswim as your online broker.
Keep in mind: A financial advisor can support your investment practices. They can help you figure out the right approach for your goals and bonds.
Overview of TradeStation vs. thinkorswim
TradeStation and thinkorswim prioritize traders who have already built investment experience. Although they are looking for ways to make themselves more user friendly for the average investor, they still have a primary audience.
TradeStation and thinkorswim show this through their desktop platforms. Both online brokerage's desktop interfaces have multiple data and investing tools that can either help or hurt an investor's experience. Newcomers may struggle with the learning curve both services pose. However, thinkorswim may be the kinder of the two. It offers simulated trading (paper trading) that can help beginners adjust. And although it does not have the same range of investment options as TradeStation, it still offers foreign exchange which the other doesn't.
TradeStation vs. thinkorswim: Fees
TradeStation and thinkorswim are like many online brokers these days in terms of their stock ETF costs. Both have dropped the fees brokerages used to include and now offer them at zero-commission. After that, the two have somewhat comparable pricing, with some select fees that apply to one or the other.
TradeStation has two price models thanks to the account types it offers: TradeStation Go (TS GO) and TradeStation Select (TS SELECT). Both charge $0 to trade equities and ETFs, like thinkorswim, but vary when it comes to futures, options, minimum balances and other certain fees. TS GO is targeted at retail investors and comes with slightly leaner pricing than its counterpart. Options are $0.50 per contract, and futures are $0.85 per contract. In contrast, TS SELECT charges $0.60 per options contract and $1.50 for futures per contract. Both accounts have the same pricing for futures options at $1.50. TS SELECT has a $2,000 account minimum but isn't subject to the same surcharges TS GO is to use TradeStation's desktop platform.
If you use the TradeStation desktop interface on the TS GO plan, you can expect to pay a $10 fee for each equity and option trade. There is also a $1.40 surcharge for futures trades per contract. The desktop version has all of TradeStation's investment tools. So costs can run up for individuals on the TS GO plan.
For its part, thinkorswim only has one price model with the same zero-commission stock and ETF rule. Options cost $0.65 per contract, while futures can cost up to $5 per trade. Unlike TradeStation, there is no account fee. TradeStation users may be subject to an annual $50 inactivity fee, although this can be avoided if you maintain the minimum activity. It's important to note that thinkorswim has foreign currency and exchange, or forex, whereas TradeStation does not; thinkorswim bases its forex trades on the bid/ask spread between countries, and foreign stock trading comes with a $6.95 trading fee.
Their highest margin rates are comparable. TradeStation's vary between 3.50% and 9.50%; the more you leverage, the lower the interest rate. By contrast, thinkorswim's range from 7.50% to 9.50%. Lower rates are offered after $500k, though you have to may a call to learn them.
TradeStation vs. thinkorswim: Services & Features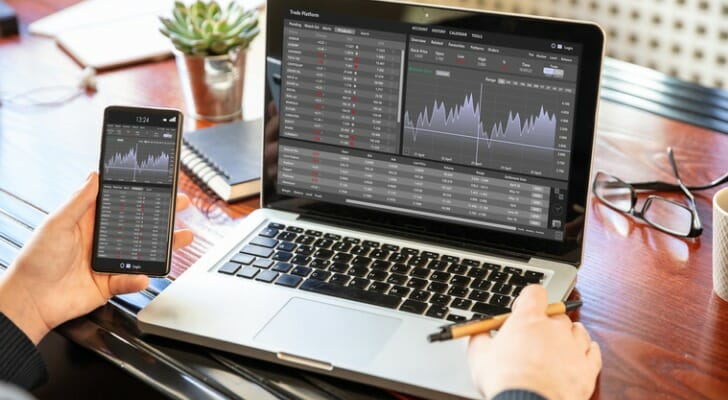 TradeStation lets investors trade in most mainstream financial products, like equities, exchange-traded funds (ETFs), options, futures and mutual funds. In addition to these typical offers, you can also choose to invest in futures, cryptocurrency and initial public offerings (IPOs). Thinkorswim also offers the same standard range of financial products but also foreign exchange. It does not currently support cryptocurrency trading, though.
When it comes to accessing these services, you have the same three options for TradeStation and thinkorswim: desktop, web and mobile. Both platforms are similar in terms of their desktop versions. It is the most complex interface out of the three, with the greatest range of customizations and data options.
TradeStation has multiple platforms, and the one you use depends on the type of trading you do. There is FuturesPluse for options and futures, as well as TSCrypto for trading cryptocurrency. In terms of trading, the desktop version offers tools such as Matrix, which is described as the "Swiss Army Knife" of trading tools. It combines an order-tracking system, a market depth window and an order-entry tool into one.
Similarly, thinkorswim supports sophisticated trading tools; however, it also enables fundamental analysis, which many long-term investors rely on. Fundamental analysis entails widgets for news, analysis and Level 2 data to name some. There is also the crucial difference that thinkorswim offers forex where TradeStation does not.
Although both platforms still have some experiential gap between their interfaces and new investors, thinkorswim supports paper trading, which helps actively bridge the gap, letting users set up a simulated account inside the platform and trading with fake money. It lets investors familiarize themselves with program and its tool before jumping into the real thing.
Both also offer education opportunities to help mitigate this gap as well.
TradeStation vs. Thinkorswim: Online & Mobile Experience
TradeStation pushes cross-platform use by emphasizing the real-time account sync between its web and mobile trading. The TradeStation Trading App is generally not for the casual investor, although it's less complex than its desktop counterpart. It still offers a customizable investment experience with technical analysis tools that let you monitor trends and create charts. Both the web and mobile-based platforms offer commission-free trading on stocks and ETFs but only TS SELECT can use the desktop version for free.
By the same token, thinkorswim carries over its core desktop features into its mobile platform and emphasizes market monitoring and trading through it. However, it is limited in its tools to make way for that cleaner investment experience.
Both put data and customization at the center of their desktop clients. So, in comparison to their mobile versions, they can be helpful but dense. Beginning investors might not know how to navigate either system easily. However, the high number of tools for each platform can help an experienced investor reach a higher potential, although they might need to take time to learn every gadget.
Who Should Use TradeStation?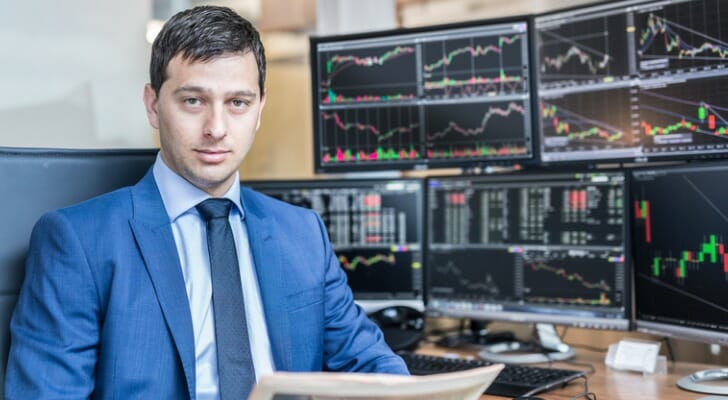 TradeStation is not the lowest-cost trading platform out there. It's also not the simplest, so beginning investors might struggle to use it. Specific advanced traders will benefit from its mass of data tools and investment options. Its overall layout is sophisticated but caters to a particular type of trader. If someone is inclined to use TradeStation, its different platforms will suit one of the offered accounts. For example, if investors have the TS GO account, they benefit from using the mobile platform. Therefore, they can avoid the surcharges that come with the desktop interface.
Following that, if they have the TS SELECT account, they should take advantage of that desktop version. Since it's the most comprehensive and they can avoid the surcharges, they have the potential to build a complex, customized investment experience. However, each investor should act based on his or her style and needs, so this may not work for some.
Who Should Use thinkorswim?
Like TradeStation, most of thinkorswim's clientele knows what it wants. The platform is made to suit advanced traders more than beginning investors who can handle a tool-heavy system. Still, it offers more opportunities that could be valuable to a new trader than TradeStation might, although it depends on your experience. The simulated investment program is a great way to familiarize a client with a complex system. Plus, the platform offers some analysis tools that TradeStation does not, although it lacks the same full range of investment products.
Investors interested in active trading and investing in foreign exchange will find this the better choice between the two.
Bottom Line
TradeStation and thinkorswim are both complex trading platforms that offer a wealth of tools to any interested investor. Although it may not be the right fit for a more passive or inexperienced trader, the two platforms are working towards opening up to a wider audience. So, they may be worth checking out in the future if they aren't the right online broker for you now. Active investors can continue to take advantage of the opportunities the two offer that create a customized, active investment experience.
Tips for Investing
A financial advisor can help you see your investment strategy in a new light and help you become a better investor. You don't have to search hard for one either. In only minutes, SmartAsset's free tool matches you with a financial professional in your area. If you're ready to walk towards your financial goals, get started now.
Make sure your investment assets fit your risk profile. SmartAsset's free, easy-to-use asset allocation calculator will help align your assets with your risk tolerance.
If you're considering an online investment platform, it's important to research each one before you choose. You can read our detailed brokerage reviews, like the ones we've done on TradeStation and thinkorswim to get you on the right path.
Photo credit: ©iStock.com/andresr, ©iStock.com/Rawf8, ©iStock.com/kasto80