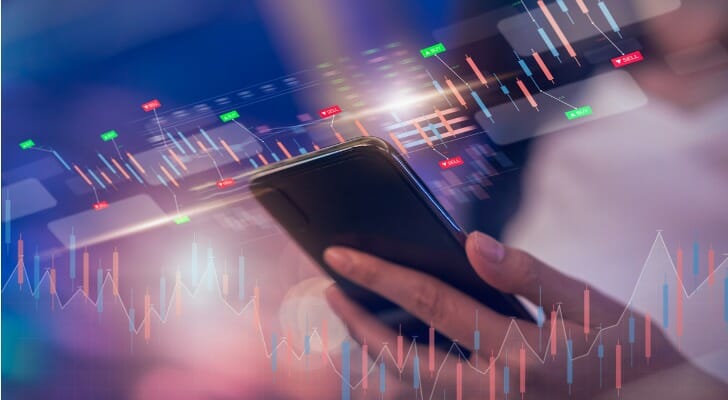 TD Ameritrade and Fidelity are two of the most popular full-service trading platforms on the internet. Ultimately between these two giants, there are relatively few points of true distinction. If you're looking for a trading platform that will give you access to all mainstream asset classes and a broad base of data with which to invest, either of these services will work for you. However, there are a few important points of comparison that can help you make a decision between these major brokers. If you have questions about investing, consider speaking with a financial advisor.
TD Ameritrade vs. Fidelity: Fees
There are four types of fees to look out for in a trading platform:
Trading fees: Any form of fee attached to each trade that you make. This can come in the form of a flat fee, or more often the broker will charge you what's known as the "spread." This is the difference, if any, between the buying and the selling price of an asset.
Trading commissions: This is when a broker will charge you a percentage based on the volume or value of each trade.
Inactivity fees: Any fees that the broker charges you for not trading, such as if it charges you for keeping money in a brokerage account.
Non-trading/other fees: Any form of fee for trading on this platform not covered above. For example, a brokerage might charge you for making deposits into your brokerage account or taking money out.
When looking at TD Ameritrade and Fidelity's fee structures, they are actually largely similar.
Like most services, neither TD Ameritrade nor Fidelity charge trading fees or commissions for their platforms. Both now charge $0 to trade stocks and exchange-traded funds (ETFs), and $1 per bond for most bond trades. Both also charge $0.65 per contract to trade most options. Both also charge around a $50 trading fee for most mutual funds, although each service also maintains a list of no-charge funds for which they waive this fee. TD Ameritrade supports somewhat more no-fee mutual funds than Fidelity.
Both charge for broker-assisted trades, with TD Ameritrade charging $25 and Fidelity charging about $33. These are standard prices that may fluctuate based on specific products.
Some niche costs may differ, for example, TD Ameritrade charges a $75 transfer fee to move your portfolio to another service. However, by and large, your costs for these two platforms will be substantially the same.
TD Ameritrade vs. Fidelity: Services & Features
The most significant feature difference between these two platforms is that Fidelity, at time of writing, does not offer futures trading through its online trading platform. TD Ameritrade does.
This is not a difference that should affect the average investor. Futures are a high-risk product that can lead to losses beyond your initial investment, and they should be treated accordingly. However, some sophisticated or highly active investors may find the lack of a futures market a meaningful drawback to the Fidelity platform.
Readers should note that it is often reported that Fidelity balances this out with a significantly deeper pool of no-fee mutual funds. At time of writing this was no longer true. However, this comparison should also be treated as a moving target, as firms add and remove mutual fund offerings on a regular basis. It has also been reported that only TD Ameritrade offers fractional share trading but this, too, is no longer true. Both platforms now support fractional shares.
Perhaps the most significant tool which differs between these two services is a little known, but highly useful, tool known as "paper trading." This tool allows you to simulate action in an account, making trades and gaming out what your portfolio would look like if you took these positions in reality. While a lesser known feature, paper trading can be extremely useful especially for relatively new investors looking to learn their way around the market. TD Ameritrade offers it, while Fidelity does not.
Otherwise, the suite of research and technical analysis tools available on Fidelity and TD Ameritrade are largely comparable. Both allow you to create custom data sets based on your own criteria. Each also provides a full range of trading data with which to research your investments.
Both services offer live, 24/7 customer support through telephone, chat and email. Both also support retail locations where you can ask questions and get both technical and financial support, although financial services will typically cost extra.
TD Ameritrade vs. Fidelity: Online & Mobile Experience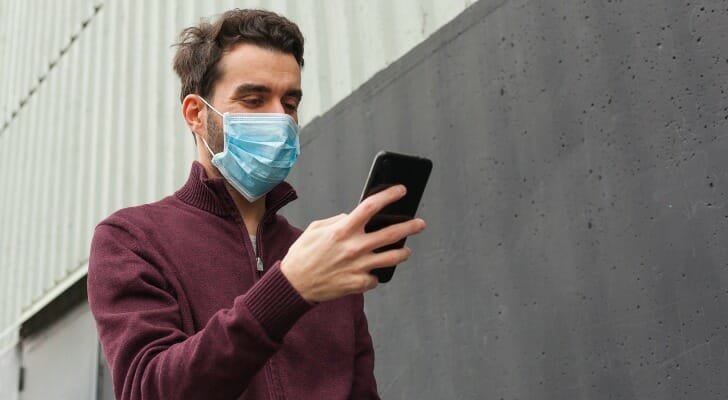 Fidelity offers its mobile trading options through a single platform. This is available both through the company's website and its app, simply known as the Fidelity Mobile App. The Fidelity Mobile App does a great job of meeting the needs of the mass market. Information is easy to find and the layout makes it clear how you can navigate and make trades. However, this utility comes at the cost of some customization.
The Fidelity Mobile App does not allow the same kind of depth that traders can access through TD Ameritrade's thinkorswim. While most of the same data is available, you can't create the same degree of bespoke charts to compare this data.
TD Ameritrade has developed two trading brands, both available through a web portal and an app. The first, which is known simply by the flagship brand of TD Ameritrade, is for casual and ordinary investors. It provides a full set of data, research and trading tools, and allows you to invest in all products offered by TD Ameritrade. The second brand, under the name thinkorswim, focuses on the needs of highly active traders. It offers features tailored to this specific market, such as real-time data and more in-depth customization.
For the average investor, thinkorswim is likely to simply be confusing. That's a feature, not a bug. The TD Ameritrade app is well designed and well laid out for the average investor, but may not offer the kind of depth that someone like a professional day trader requires. thinkorswim does, which is why the two brands are distinguished.
Finally, while you can trade mutual funds on the TD Ameritrade web portal you cannot do so through either of the company's apps. You can do so through Fidelity.
TD Ameritrade vs. Fidelity: Who Should Use It?
The truth is that these services are far more alike than they are different. There is very little to distinguish TD Ameritrade and Fidelity as a trading platform. However, there are a few areas where investors can make a decision.
First, if you have a retail location for one of these services near you, that is a good argument for selecting that trading platform. This is your money we're talking about. The ability to seek in-person counsel if you have questions or concerns, or even just want advice, is a feature which you should not overlook.
Beyond that, TD Ameritrade is likely the better option for more sophisticated investors due to its thinkorswim brand. This is particularly true for investors who are likely to make the most of their trades on the app. thinkorswim allows a meaningfully greater degree of depth and customization, making it the better choice for high volume or high complexity investors.
Fidelity may be the better option for casual investors, although by only a small amount. Investors who are likely to make most of their trades through the app will benefit from being able to invest in mutual funds that way, instead of having to get on their web portal as TD Ameritrade requires. Beyond that the Fidelity platform is somewhat more sleek and easy to access.
Bottom Line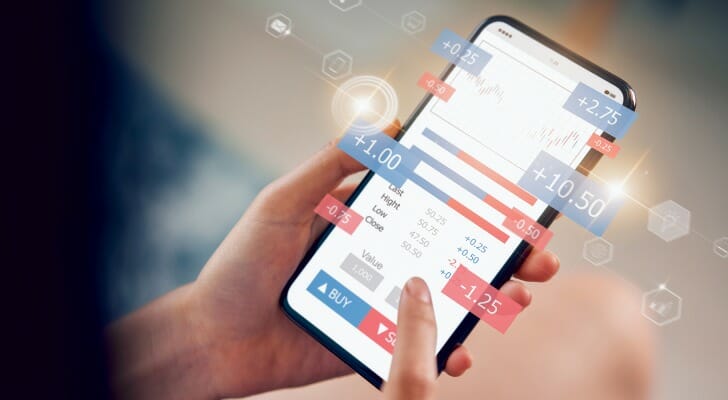 TD Ameritrade and Fidelity bear numerous similarities in terms of fees, services, features and experiences. So your decision on whether to use one or the other may turn on subjective criteria or personal preference. Keep in mind that both TD Ameritrade and Fidelity offer in-person services such as advising and other broker services. Whichever one you invest with, make sure you first have a financial plan to guide your investing.
Tips for Investing
A financial advisor's insight and guidance can ensure that your investment plan is as good as possible. Finding a qualified financial advisor doesn't have to be hard. SmartAsset's free tool matches you with up to three financial advisors in your area, and you can interview your advisor matches at no cost to decide which one is right for you. If you're ready to find an advisor who can help you achieve your financial goals, get started now.
One of the most important investment principles you can follow is having an asset allocation. Use SmartAsset's asset allocation calculator to figure out what works best for your situation.
Photo credit: ©iStock.com/Sitthiphong, ©iStock.com/Moha El-Jaw, ©iStock.com/TK