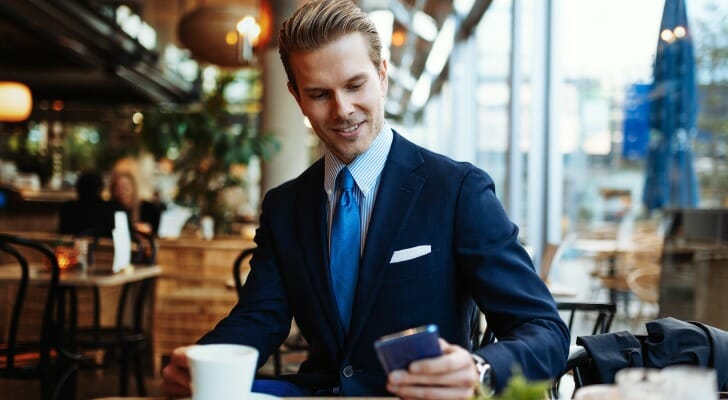 Many people choose to begin their investment portfolios online and even on mobile apps, of which there are many options. With so many possibilities available, it's challenging to know where to begin. Stash and Robinhood are two popular investment platforms that beginners sometimes choose. Here's a look at how these two products differ in terms of fees, services, online experiences, mobile features and more.
Overview of Stash vs. Robinhood
Stash is a three-tiered personal finance app that helps individuals improve their financial lives by combining banking and investing. In exchange for a monthly base rate, the Stash app allows users to budget, build a portfolio, save for retirement and grow in their ability to handle money.
Robinhood is a commission-free trading app whose basic service has two portions: Robinhood Financial and Robinhood Crypto. Robinhood Financial allows users to make unlimited trades in stocks, ETFs and options; Robinhood Crypto allows users to buy and sell cryptocurrencies. The app is free to use.
Stash vs. Robinhood: Fees
Stash has three tiers. For $1 a month, users are enrolled in Stash Beginner. Stash Beginner includes banking with the Stock-Back card, investing, budgeting and personalized advice. The Stash Growth plan costs $3 per month and includes everything that Stash Beginner does, plus a Roth or traditional IRA capability. Stash+ is the third tier and costs $9 per month. It includes everything that Stash Growth does plus custodial investment accounts for kids and an exclusive monthly market insights report.
Robinhood charges no trading fees or commissions, no inactivity fees, no fees for moving money in or out of your account and very few non-trading fees. Instead, Robinhood makes money by pocketing the small difference between the buying and selling price of an asset. This generates very little money, typically only pennies or less per share traded, but over millions of transactions those pennies add up.
Robinhood's approach has drawn scrutiny from the Securities and Exchange Commission. In December 2020 it said that one of "Robinhood's selling points to customers [between 2015 and late 2018] was that trading was 'commission free,' but due in large part to its unusually high payment for order flow rates, Robinhood customers' orders were executed at prices that were inferior to other brokers' prices." Robinhood agreed, without admitting or denying the SEC findings, to a cease-and-desist order and to pay a $65 million civil penalty.
Robinhood Gold also offers margin trading to subscribers who pay a $5 monthly fee and offers rates starting at 5%.
Stash vs. Robinhood: Services & Features
Both Robinhood and Stash offer taxable accounts and allow users to invest in cryptocurrencies and ETFs. Additionally, they both have apps that are compatible with iOS and Android devices. However, they do each have some unique features.
Stash sets itself apart with its SRI (socially responsible investing) portfolios. Users can focus their investments on different themes based on their values. It also has more than 100 investment options available and is paired with a banking capability to hold users' money when it is not invested.
The company primarily works through fractional shares, which allows for its low initial costs. This involves the app's buying a full share and splitting it up into smaller shares. So if it splits up the ownership of a $100 share, you can own a portion of it for any amount of money.
Robinhood allows users to invest in stocks, ETFs and other investments fee-free. It does support free cryptocurrency and options trades. The website features a robust set of articles and other content that can help to make you more knowledgeable about its services, specific investment types, investing strategies and more. Robinhood does not have financial advisors available to assist investors in its free version but does give Gold customers access to Morningstar research.
Stash vs. Robinhood: Online & Mobile Experience
Robinhood's mobile trading platform allows users to customize their alerts, look at charts of their investments and even listen to live earnings calls. The app also allows users to buy and sell cryptocurrencies with ease.
Stash's app has a wealth of educational materials and investment information, as well as a banking option. The app allows users to buy fractional shares of stocks as well as has a robust budgeting platform in addition to its buying and selling platform.
Who Should Use Stash?
The company provides some help and guidance for first-time investors. If you want to start investing but don't know where to start, Stash teaches you how to select suitable investments, manage your portfolio and offers insight on good trading tactics.
If you want a hands-on investing experience, Stash might also be a good option. Often, robo-advisors pride themselves on creating a hands-off experience for users. This is because they tend to do all of the investing and trading. But with Stash, you make the trading and investing decisions.
Additionally, this app's socially responsible investing options make it appealing to people who want to invest based on their values, such as concern for the environment and the desire to invest in socially responsible ventures.
Who Should Use Robinhood?
While Robinhood doesn't necessarily require you to have ample investment experience prior to joining, it's helpful if you have the ability to be an independent investor. Outside of some light educational content on its website, the firm does not have advisory representatives to aid you in your investment choices. In other words, Robinhood is a good choice for a savvy investor who wants to buy and sell stocks without fees. Active traders will feel at home on the friction-free platform as they can buy and sell at will.
Given that Robinhood is a mobile- and internet-centric brokerage firm, prospective investors should be technologically literate. Robinhood does not have physical branches that you can visit. The firm's app and website are available throughout all 50 states and Washington, D.C., Puerto Rico and the U.S. Virgin Islands.
Bottom Line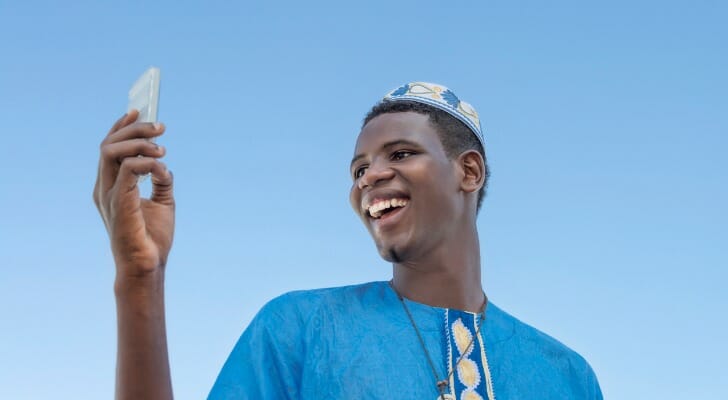 Both Stash and Robinhood are apps that help individuals invest. Robinhood's fee-free structure makes it attractive to active traders and individuals who want to trade without the cost of fees. Stash is attractive to people who are getting started in trading. Additionally, it is beneficial for people who want to learn as much about their investments as possible. Both applications are user-friendly and have low barriers to entry for people who want to start investing in stocks, ETFs and cryptocurrencies.
Tips on Investing
Consider talking to a financial advisor about whether using an online brokerage platform is a good fit for your financial planning. Finding a financial advisor doesn't have to be hard. SmartAsset's free financial advisor matching tool can match you with up to three advisors in your area in just five minutes. If you're ready, get started now.
Whether you use Stash or Robinhood or one of their rivals, a free, easy-to-use asset allocation calculator can be a valuable tool as you make investment decisions.
Photo credit: ©iStock.com/Drazen_, ©iStock.com/ferrantraite, ©iStock.com/Diversity Studio