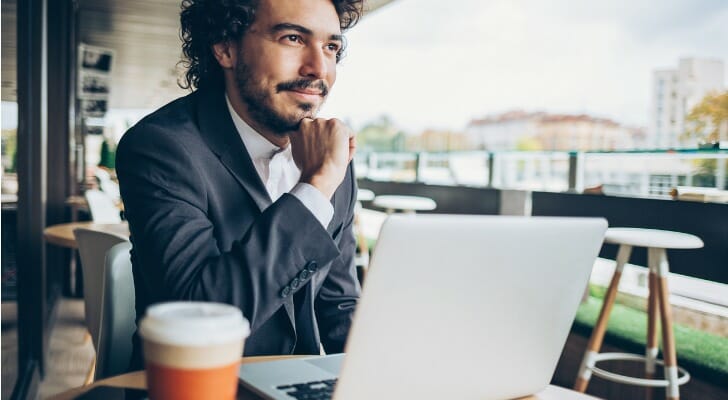 SoFi and Acorns are robo-advisors, meaning they digitally manage your investments or offer online advising. The two services target digitally native investors and cater to hands-off traders who prefer a passive investment strategy. Both offer investors the opportunity to start building their investment knowledge and allow them to start with little money. Picking the trading platform that best suits your goals, timeline and level of engagement is best done in consultation with a financial advisor.
Overview of SoFi vs. Acorns
SoFi Invest is a bit more comprehensive than Acorns since it allows investors to control their portfolios actively. With that comes a larger number of offered investment products, including stocks, exchange-traded funds (ETFs) and cryptocurrencies.
In contrast, Acorns focuses on less-experienced traders with its pre-made portfolios. Additionally, it has offerings unique to college students and features that use leftover change for your investments, so nothing goes to waste.
Compared to their competitors, you get a range of various financial services when using either platform. From loans to checking accounts, SoFi and Acorns are more than options for investing. While that's the point of interest here, the robo advisors may fit into your financial routine in other ways that are worth checking out.
SoFi vs. Acorns: Fees
One of the bigger points of comparison between SoFi and Acorns is their fee system. The two platforms have a very different way of assessing and presenting their prices.
SoFi Invest does not charge its users any management fees or commissions. There is also no required minimum to open an account. However, you will encounter fees when you purchase ETFs on their platform. Each one is curated by SoFi's expert team and weighed by both company growth as well as market capitalization. Trading those incurs a percentage fee of 0.29% to 0.59%. Users will also find SoFi applies a 0.25% markup per transaction.
By contrast, Acorns offers its services through tiered subscriptions. This is relatively unique among online brokers, who may use minimum account balances, account opening fees or even premium account pricing. Users pay either $1 for the Lite account, $3 for the Personal account or $5 for the family account. There are no minimum account balances or service-related fees, such as moving your money around.
SoFi vs. Acorns: Services & Features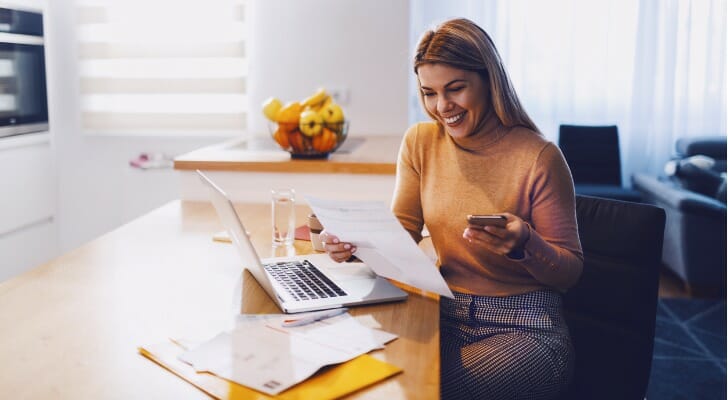 Another major difference you'll run into when you research SoFi and Acorns is their portfolio options. SoFi offers an Active Investment route, where you can take a hands-on approach with your portfolio. If you chose the Automated option you fill out a questionnaire that asks about your goals, time horizon and risk tolerance. After that, SoFi churns out an automated portfolio that matches your financial preferences and standing, which you can sit back and monitor. Your tradable securities include stocks, ETFs, fractional shares (SoFi Bits) and cryptocurrency. There are not many trading tools to help you monitor or assess the products, though.
While there aren't many investment tools or a lot of market data to use, SoFi offers free financial counseling. This feature comes without any extra charges and provides users access to certified financial planners.
In comparison, Acorns only offers the secondary option – passive investing. However, there is no personalization to the process. The platform offers its traders five portfolios to choose from: conservative, moderately conservative, moderate, moderately aggressive and aggressive. You choose the portfolio that fits your finances and risk level. In turn, it invests mainly in ETFs.
Depending on which account level you choose, you have access to different features to combine with your portfolio. For example, Personal level opens up Acorns Later and Acorns Spend to you. However, with any tier you receive a Round-up feature that uses leftover money from purchases toward investing. Both SoFi and Acorns promise similar automated experiences, with auto rebalancing and retirement account options, but no tax-loss harvesting.
SoFi vs. Acorns: Online & Mobile Experience
SoFi and Acorns have strong mobile platforms that they encourage their investors to use. SoFi's online and app iterations are easy to use and offer the same comparable services. The same can be said for Acorns. Both are designed to make online investing simple to understand, without the denser features that can weigh down other robo-advisors. Although, Acorns is even lighter since it's meant to work in the background of your everyday life. So, there is a little more complexity to SoFi's because of its hands-on option and also its shared space with the other SoFi financial features.
SoFi and Acorns also promote inter-use of their other services. For example, there is Acorns Spend, which is an online checking account. It uses the same Round-Up feature, where Acorns will round up your purchase to the next dollar and invest the change for you.
If you are a new investor, you might be looking for a platform that provides learning opportunities. As a larger financial service, SoFi offers resources that can help you improve your financial literacy. Whether it's on student loans, mortgages or even credit card debt. They promote a large variety of articles and videos discussing topics like these and more. You can also find education resources with Acorns through its partnership with CNBC, called Acorns Grow. Articles include up-to-date financial news and tools like mortgage calculators or maps with U.S. statistics.
It's important to know: Acorns only offers an e-mail for customer support, whereas SoFi has phone and chat support. SoFi clients also have access to certified financial advisors as part of the service.
Who Should Use SoFi?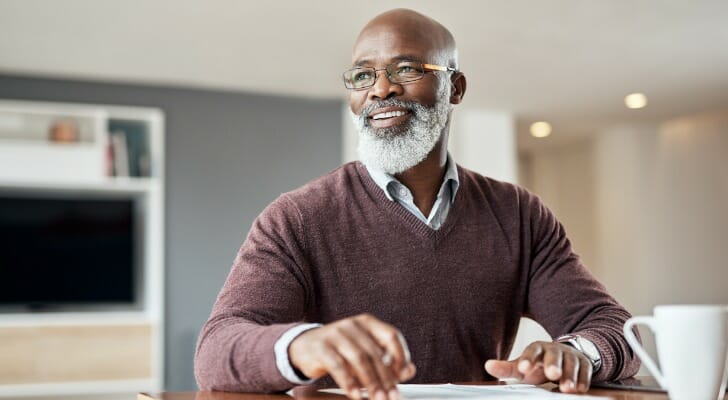 SoFi Invest is a solid option for beginning investors. The low fees and the ability to customize a portfolio are appealing if you are still creating an investment strategy or reliable wealth. It also offers more variety in your investment experience than Acorns, which some more active traders may prefer. There are also certain benefits, such as ETFs, fractional shares and crypto, which stack up as choices against Acorns.
However, its range of individual securities is limited compared to other online brokers. If you want a more sophisticated or complex trading platform, there are other options. Many even have comparable prices, which means you don't have to sacrifice trading tools for high fees.
Who Should Use Acorns?
Acorns also suits new investors and directly targets college students who want investment experience. It can help those who don't have the financial know-how put their pennies to work. Alternatively, older individuals who are also beginning to trade may appreciate the service. It fits individuals who prefer a passive strategy or want to wait before building their portfolio. Overall, it's a promising financial management tool for anyone with little to invest.
Although, just because its subscription model is low-priced and transparent doesn't mean it's the right financial choice. If you have a small portfolio, the subscription fee can eat up more than you think. So, weigh your options carefully.
Bottom Line
SoFi Invest and Acorns are great options for new or young investors. They are online services that allow new traders with little financial wealth to start experiencing the world of investments. In that way, both are valuable options that could benefit any beginner. If you're looking for more customization or active trading, SoFi is the stronger option, though. However, it depends on what you need from your robo-advisor. SoFi and Acorns are competitively priced, but you may need a more sophisticated system in the long-term. If so, it's good to explore your options.
Investing Tips
Before you start using either SoFi or Acorns, use an investment calculator to "run the numbers" on your investment plan so you can have confidence that you're on a sensible road to achieving your financial goals.
If you're new to investing, a human element might be even more valuable. Consider speaking with a financial advisor about the right platform for you and your financial goals. It doesn't take much to find one ready to help, either. SmartAsset's matching tool can pair you with a financial advisor for free within minutes. Together, you can create or choose the portfolio that will help you achieve your dreams. If you're ready, get started now.
Photo credit: ©iStock.com/Petar Chernaev, ©iStock.com/dusanpetkovic, ©iStock.com/shapecharge