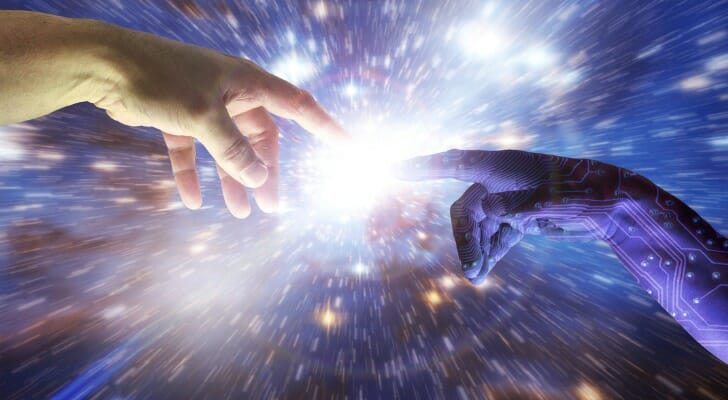 Interactive Brokers has been a leader in the active investing space since its start in 1993. It is not alone, however, in standing out. One of the pioneers of online brokerage firms, TD Ameritrade, offers intuitive platforms and educational resources geared toward the beginner investor. While both platforms are similar in many ways, a few key differences that set them apart. To better understand which platform makes sense for your investing needs, here is what you should know before working with Interactive Brokers vs. TD Ameritrade. A financial advisor can help you determine which online brokerage service makes most sense given your investment goals, risk profile and investing style as well as help you put together a personalized financial plan.
Interactive Brokers vs. TD Ameritrade: Fees
There are usually four types of fees to look out for when choosing a trading platform. You should look out for these when evaluating any investment or trading service:
Trading Fees – Any fixed charge attached to each trade that you make. This can come in the form of a flat fee or what's known as the "spread." This is when your broker charges you based on the difference, if any, between the buying and the selling price of an asset.
Trading Commissions – This is when a broker will charge you a percentage based on the volume or value of each trade.
Inactivity Fees – Any fees that the broker charges you for not trading, such as for keeping money in a brokerage account.
Non-Trading/Other Fees – Any form of fee for trading on this platform not covered above. For example, a brokerage might charge you for making deposits into your brokerage account, taking money out of it or signing up for additional services.
In the past, online brokers have charged trading fees and commissions as a standard business model. Now, many trading platforms such as Interactive Brokers and TD Ameritrade offer commission-free trading platforms that allow investors to trade stocks and exchange-traded funds (ETF) free of charge.
Interactive Brokers and TD Ameritrade both have a $0 account minimum. The two platforms also have commission-free trading on U.S. listed stocks and ETFs. However, if you prefer equities in global markets, you may have to pay a fee for trading with both platforms. As for options trading, both platforms charge $0.65 per contract.
As for mutual funds, both platforms offer numerous no-transaction-fee (NTF) funds. However, if you choose to buy a mutual fund outside of the NTF funds, TD Ameritrade charges $49.99 per transaction. In contrast, Interactive Brokers charges $14.95 per transaction or 3% of the trade value, whichever is less.
Interactive Brokers vs. TD Ameritrade: Services & Features
Interactive Brokers and TD Ameritrade allows traders to dabble in short sales, bonds, futures, options, complex options and mutual funds. Although both companies' usual trade options you may see with most brokers, Interactive Brokers offers more in the international trading arena, with access to 135 exchanges in 33 countries with 23 currencies.
Both platforms also offer plans for beginner and more advanced investors. With Interactive Brokers, you can choose between IBKR Lite and IBKR Pro, which allows active traders access to the IB SmartRouting, ensuring the best execution by routing orders of the underlying markets.
IBKR offers a simulated trading account to clients called a paper trading account. Paper trading lets you use the full range of trading facilities in a simulated environment using real market conditions.
TD Ameritrade provides several different platforms. For example, the Classic Web Platform helps users build and efficiently manage their portfolios. There is also the Next Gen Web platform, which allows users to analyze investment options and place trades using a mobile device. The thinkorswim platform gives sophisticated investors access to chart analysis, trade equities and derivatives and preconfigure trades.
Interactive Brokers vs. TD Ameritrade: Online and Mobile Experience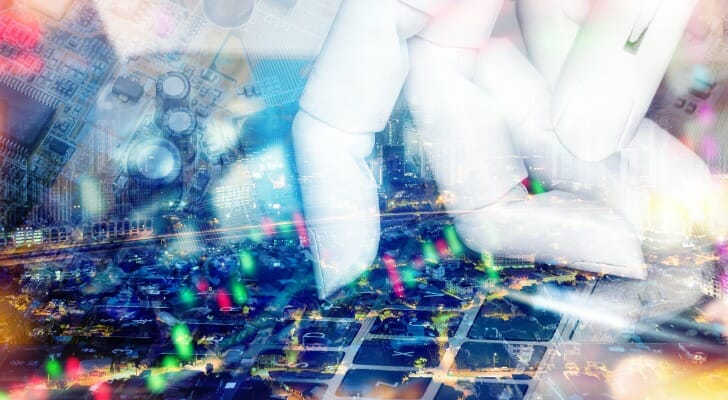 Both Interactive Brokers and TD Ameritrade offer online and mobile account access to their users, which are pretty comparable. With Interactive Brokers's Client Portal, users can check their positions, place trades and view account balances in real-time. The Trader Workstation is designed for more active traders that need a more robust functionality and flexibility.
With TD Ameritrade's web-based platform, you can customize trade orders and easily see all account information. TD Ameritrade's thinkorswim interface is suitable for more sophisticated traders who need an especially powerful platform. It helps investors analyze their investment strategies with various tools such as StockHacker that scans stocks meeting attributes that are important to the investor.
To manage your Interactive Brokers account on the go, the platform offers the IBKR Mobile App, which is available to both Lite and Pro customers. It provides a Trader Workstation to use anywhere you are, with innovative trading tools, over 50 data columns and access to institutional-quality research. As a user, you'll also discover the options spread grid and Order Entry Wheel to help with all of your on-the-go trading needs.
TD Ameritrade has two mobile apps: TD Ameritrade Mobile App, which is easy to use for beginner investors and thinkorswim Mobile, which is geared toward high-volume traders. The basic mobile app provides broad functionality that allows users to see real-time quotes, explore integrated charts and access watch lists. In comparison, thinkorswim Mobile gives investors the opportunity to access elite trading tools and sync market scans on any of their devices.
Interactive Brokers vs. TD Ameritrade: Who Should Use It?
Both platforms are powerhouses in the industry and offer an extensive array of trading products that may fit many different types of investors' needs. Each provides low-cost personalized platforms and has vital trading apps.
However, Interactive Brokers is a better choice for active traders, institutional traders or investors who want access to international markets. With a professional-level trading platform offered by Interactive Brokers, high-volume traders may find this online broker more appealing. But, now that investors can receive free trades through the IBKR Lite plan, casual traders may be drawn to this platform as well.
On the other hand, TD Ameritrade might be a better choice for beginner investors. Due to its easy-to-use investing platforms, educational resources, live events and branches that offer in-person advice, beginner investments may feel more comfortable starting with this online broker.
The Takeaway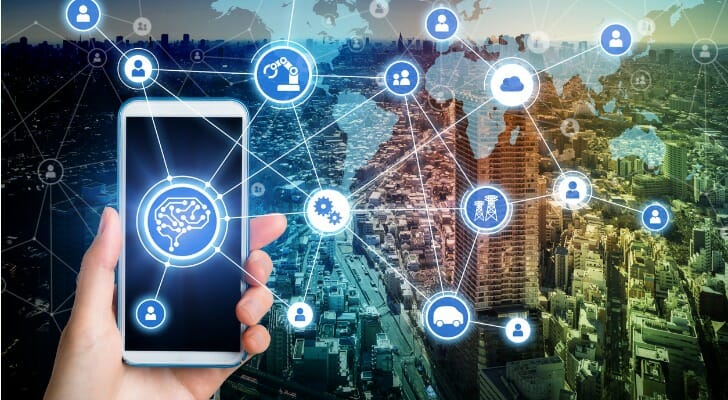 Choosing either of these two platforms will allow you to access a full-service online broker with a robust trading platform that meets your trading needs. However, active traders may prefer all the Interactive Brokers' tools, while beginners may be drawn to TD Ameritrade's platform since it offers more educational resources to get started. Ultimately, there is no wrong choice when selecting either Interactive Brokers and TD Ameritrade.
Tips for Investing
Regardless of the platform you use, every investment should begin with a thoroughly considered financial plan and matching investment strategy. If you need a place to start, consider speaking with a financial advisor for expert assistance in both or either area. SmartAssist's matching tool can help you locate a financial professional in the area to show you how to handle your finances and put together a suitable long-term plan for your money. If you're ready, get started now.
A free easy-to-use investment calculator is a great way to get started on creating financial goals, or just for getting a check-up on your progress toward those goals.
Photo credit: ©iStock.com/JohnDWilliams, ©iStock.com/Zapp2Photo, ©iStock.com/metamorworks