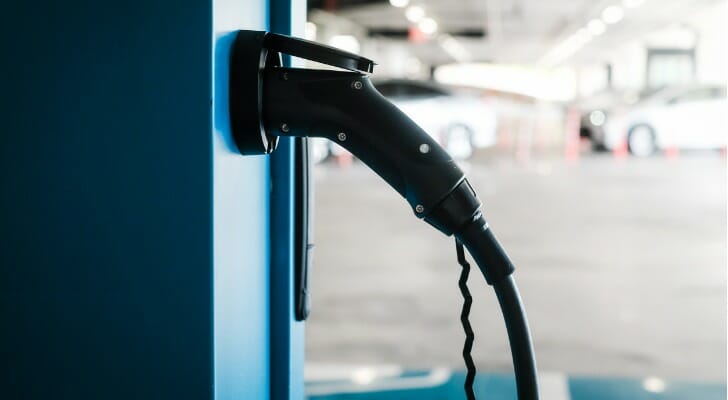 Lucid Motors is a California-based publicly traded company that was founded in 2007 and sells electric vehicles. Like Tesla, this company focuses on the luxury market. If you'd like to invest in the electric car company Lucid Motors, here's what you need to know. A financial advisor can help you pick securities in cutting-edge companies that fit your goals and risk profile.
What Is Lucid Motors?
While few Lucid cars are on the road, at time of writing the company had begun to ship some models of its Air sedan. Additional models remain in development, and in general the purchasing process is slow. Again, similar to its rival Tesla, most buyers of a Lucid car will reserve their vehicle and then receive it either when the car is assembled or designed. It went public through a special purpose acquisition company (SPAC) in July 2021. The first Lucid Airs shipped in October 2021, although that month it delivered few vehicles and most of those to reviewers and other industry figures. It has shipped cars steadily since then, but in February 2022 cut its production estimates for the year in half.
How to Invest in Lucid Motors
Lucid Motors is publicly traded on the NASDAQ Exchange under the symbol LCID. The company trades shares of common stock with no special restrictions on trading or ownership. Individual investors can purchase this through any brokerage that can access the NASDAQ Exchange. You can buy shares either by contacting your broker directly and placing a purchase order or by logging on to an online trading platform and placing a purchase order yourself.
As a relatively high-volume stock on a major exchange, trade orders for Lucid Motors stock do not come with any special risks or restrictions. Price information should generally reflect the current state of the market at any given time, subject to the accuracy and speed of your stock ticker.
Potential Benefits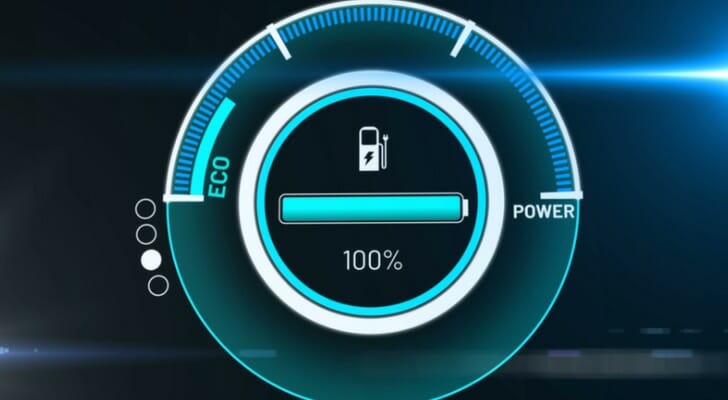 This company has a very well received product. Industry experts who have reviewed the Lucid Air have rated it among the best electric sedans on the market. This car has been compared favorably to Tesla's best vehicles, and in the EV market those are fighting words. From a technology standpoint, as they say, Lucid has come to play.
Lucid has also been around for a long time. Although it only announced its electric vehicle in 2016, it has been developing high-performance batteries, powertrains and electric systems for around 15 years. That's a lot of experience. Its transformation into a publicly held corporation through the SPAC process also netted the company around $4.5 billion, giving it plenty of capital.
Finally, Lucid has simply entered a hot market. Successful luxury sedans can do extremely well under any conditions, and the electric vehicle market is just beginning to get big. There's plenty of room here for a good company with a good product.
Three Cautions
There are a few notes of concern however. First off, whenever a company goes public through a SPAC as opposed to an initial public offering it sometimes raises a red flag. The SPAC process allows firms to skip the expensive and time-consuming process of a formal IPO. However that expense and time is spent going through the extensive regulatory procedures that the SEC requires of any newcomer to the public stock exchanges. By going public through a SPAC, Lucid avoided a lot of oversight and investor disclosures.
Second, Lucid did cut its production outlook for 2022 in half, down from an estimated 22,000 deliveries to 12,000. This raises questions about cash flow, technology and productive capacity. Now, once again, this might be nothing more than a new business model ironing out a new product, or it might reveal potential investor concerns.
Finally, Lucid's electric vehicles are a new product in an emerging industry and that always comes with risks as well as opportunities. Investors should understand that by investing in Lucid they're taking a chance in an unproven market. Electric vehicles might come into their own as they seem poised to do, or another technology might disrupt them altogether. Lucid might become a major player in this market, or it might lose to a better product in the long run. The risks and potential rewards of buying individual stocks are magnified whenever we're talking about new technologies.
The Bottom Line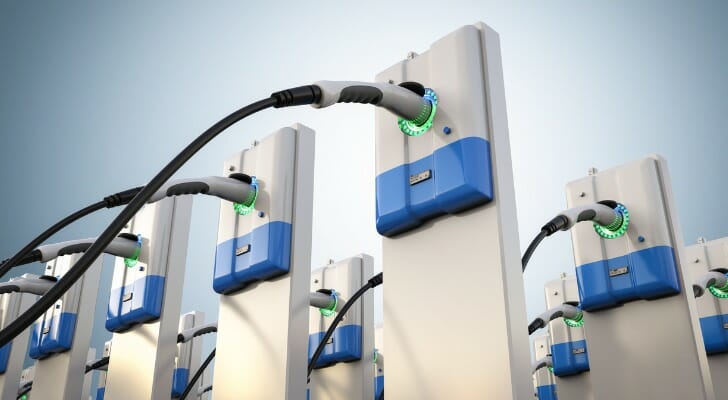 Lucid Motors is a publicly traded company that makes luxury electric sedans. Its first (and at time of writing only) vehicle is the Lucid Air, a luxury sedan that starts at $77,400 and can go for more than $170,000 per vehicle, according to the company's website. You can buy shares of this corporation on the NASDAQ Exchange under the symbol LCID.
Tips on Investing
Consider working with a financial advisor as you look to capitalize on emerging technologies. Finding a qualified financial advisor doesn't have to be hard. SmartAsset's free tool matches you with up to three financial advisors who serve your area, and you can interview your advisor matches at no cost to decide which one is right for you. If you're ready to find an advisor who can help you achieve your financial goals, get started now.
Determine how your money will grow over time with this free investment calculator from SmartAsset.
Photo credit: ©iStock.com/Pitchayanan Kongkaew, ©iStock.com/Fritz Jorgensen, ©iStock.com/PhonlamaiPhoto