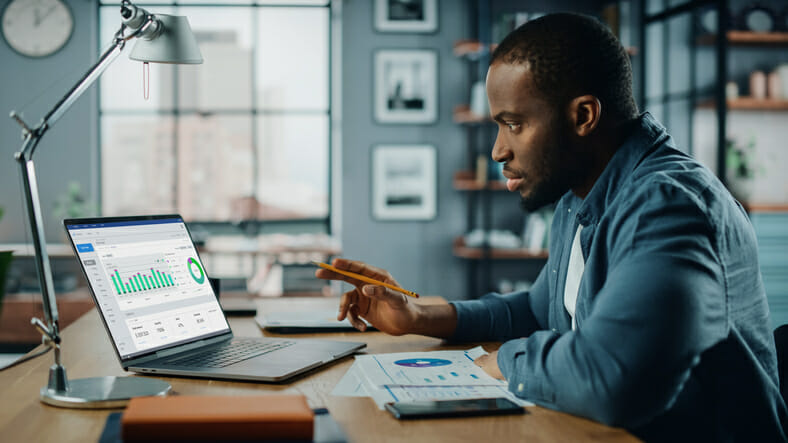 Growing global interest in nuclear power as a carbon-free source of energy has led to increasing prices for uranium used as nuclear power plant fuel as well as the shares of companies that mine and process uranium. There is no commodities market for the radioactive mineral so investors who want to profit from uranium's rise have to invest in stocks and exchange-traded funds. Here's what you need to know.
A financial advisor could help you put a financial plan together for your investing needs and goals.
Basics of Uranium Investing
Uranium is primarily used as fuel to power the nuclear fission plants that produce about 10% of the world's electricity. It represents an emissions-free alternative to fossil fuels while also being more reliable than renewable energy sources such as wind and solar.
Uranium is a non-renewable resource that is mined in many countries. Kazakhstan, Canada and Australia are the major producers of uranium, while the United States is the biggest user of it. Prices for uranium fell sharply after the 2011 accident at Japan's Fukushima nuclear power facility. However, demand for uranium is reviving today and is expected to continue, in part, as nations try to meet requirements of international agreements to reduce global warming.
How to Invest in Uranium Companies
Although uranium is a commodity, because it is radioactive it isn't traded like less dangerous commodities such as gold and oil. The most popular way to invest in uranium is through buying shares of companies involved in the production and processing of uranium. Stocks of uranium companies can be purchased through an online or traditional brokerage account. Here are six leading companies in the uranium business:
Investing With Uranium ETFs
Exchange-traded funds that invest in baskets of uranium-related companies provide investors with a convenient way to acquire diversified portfolios of holdings in the sector. Uranium ETFs typically track an index of uranium shares. Here are three leading ETFs:
Global X Uranium ETF (URA) invests in uranium mining companies as well as businesses that produce equipment for the uranium and nuclear industries. It is managed to track the Solactive Global Uranium & Nuclear Components Total Return Index. Shares trade on the New York Stock Exchange.
Sprott Uranium Miners ETF (URNM) invests primarily in shares of companies that are part of the North Shore Global Uranium Mining Index. These companies may mine uranium, stockpile uranium or invest in uranium royalties. Shares trade on the New York Stock Exchange.
VanEck Vectors Uranium+Nuclear Energy ETF (NLR) tries to track the MVIS Global Uranium & Nuclear Energy Index of uranium miners as well as companies that build, service or produce power from nuclear plants. Its shares trade on the New York Stock Exchange.
Bottom Line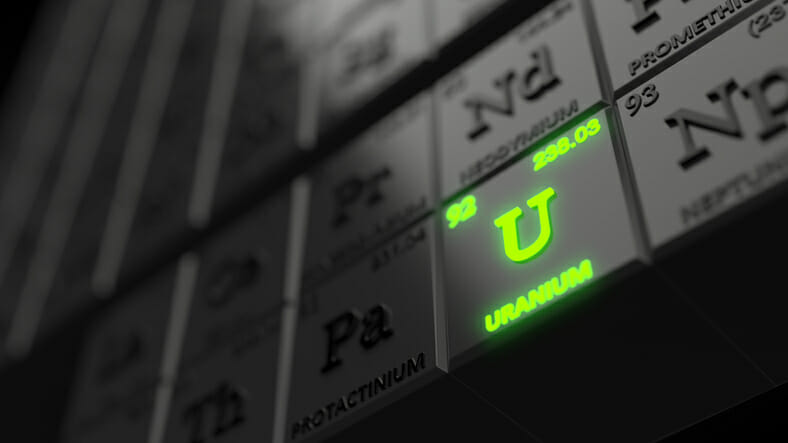 Investing in uranium allows investors to participate and potentially profit from a perceived global shift toward nuclear power driven in part by concerns about global warming. Uranium can't be traded like other commodities, but investors can purchase shares in a number of public companies involved in mining, processing and trading the mineral. Exchange-traded funds that invest in baskets of uranium- and nuclear-related companies provide a convenient way to acquire a diversified uranium portfolio.
Although uranium prices are widely believed to be on a long-term upswing, risks of uranium investing remain. The field has been marked by booms and busts and its direction can change sharply on shifts in public policy and sentiment toward nuclear power, especially in the wake of disasters such as the 2011 Fukushima meltdown.
Investing Tips for Beginners
A financial advisor can help you fit an investment in uranium into your long-term investment goals. SmartAsset's free tool matches you with up to three financial advisors who serve your area, and you can interview your advisor matches at no cost to decide which one is right for you. If you're ready to find an advisor who can help you achieve your financial goals, get started now.
The right mix for your investment portfolio depends on your time horizon and risk tolerance. To see what it is for you, use our asset allocation calculator. It gives you a glimpse of what different investment portfolios may look like based on your risk tolerance.
Photo credit: ©iStock.com/gorodenkoff ©iStock.com/Artjom Kissler, ©iStock.com/kasezo