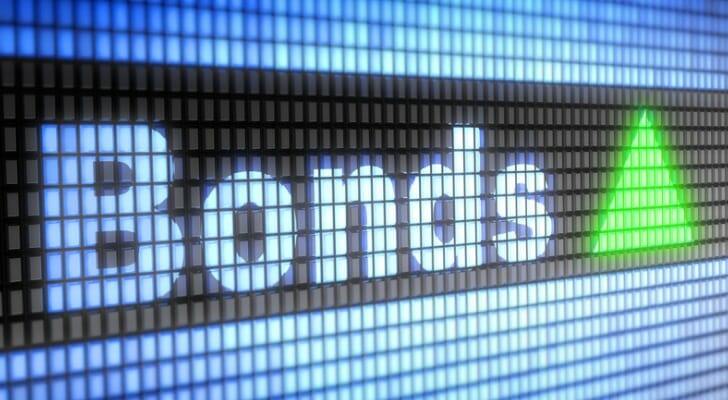 Bonds are a type of debt security used by government entities and corporations to raise money. Every bond come with a face value, which is sometimes called a par value. This number indicates what the bond will be worth at maturity, and it's also used to calculate the bond's interest payments. It's one of the key numbers you need to know about a bond in order to understand its value as an investment. If you have specific questions about investing in bonds, consider consulting with a financial advisor.

What Is the Face Value of a Bond?
A bond's face value refers to how much a bond will be worth on its maturity date. In other words, it's the value that the bondholder will receive when their investment fully matures (assuming that the issuer doesn't call the bond or default). Most bonds are issued in $1,000 denominations, so typically the face value of a bond will be just that – $1,000. You might also see bonds with face values of $100, $5,000 and $10,000.
The price you pay for a bond may be different from its face value and will change over the life of the bond, depending on factors like the bond's time to maturity and the interest rate environment. But the face value does not change. If it was $1,000 at issue, then that's exactly what the holder of the bond will receive when it matures at the end of its term.
The Basics of Bonds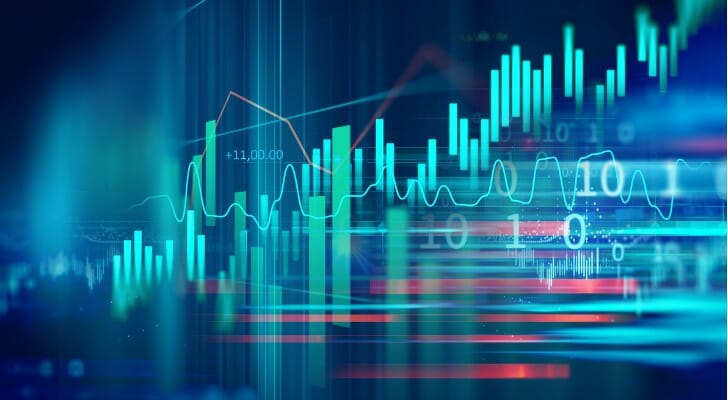 In simple terms, a bond is a loan between an investor and an issuer. They are a common investment security issued by government organizations or businesses in an effort to drive capital for an upcoming project or initiative.
Bonds have a set term; usually, a bond's term ranges from one to 30 years. Within this time frame, there are short-term bonds (1-3 years), medium-term bonds (4-10 years) and long-term bonds (10 years or more). The end of this term is known as the maturity date. At this point, the full face value of the bond is paid to investors.
However, the face value is not the only return a bondholder will receive. You'll also receive interest payments, which are likewise established at the outset. A bond's coupon rate is the rate at which it earns these returns, and payments are based on the face value. So if a bond holds a $1,000 face value with a 5% coupon rate, then that would leave you with $50 in returns annually. This is in addition to the issuer paying you back the bond's face value on its maturity date.
Bonds are generally considered safer investments than equity investments (stocks). But as with any investment, nothing is a sure bet. Bond investors need to worry about default risk – that the issuing government or corporation will go bankrupt and default on its loan obligations. They also need to worry about interest rate risk – that a change in prevailing interest rates will lower the value of your bond.
Also, check to see if your bond paperwork includes language on whether or not it's "callable." In this situation, holders of a called bond will receive repayment earlier than anticipated before the maturity date. If you'd rather avoid investing in individual bonds, there are many mutual funds and exchange-traded funds that focus on fixed-income investments.
Face Value vs. Market Value Price
A bond's face value differs from its market value. Face value is the amount of money promised to the bondholder upon the bond's maturity. By contrast, a bond's market value is how much someone will pay for the bond on the free market. Face value is predetermined when the bond is sold; market value takes into account multiple outside factors. These include the current interest rate environment and the time to maturity (which in turn helps determine the value of all future interest payments).
The market price of a bond can also be affected by the financial health of its issuer. Therefore, if the issuing company or government entity isn't doing well financially, the bond's price might be driven down because of the risk of default.
Face Value vs. Par Value
The par value of a bond can be defined as the face value of the bond so when you hear these terms they are often used interchangeably. The par value is the nominal value of a bond or share of stock. The par value is indicated in writing by the issuing company's public charter. Par value and face value when referring to bonds are the same thing because the face value is the nominal value written down on the maturity date.
The par value also helps in the determination of coupon payments by the dollar value. Bonds are not always issued at their par value because they can be issued with either a premium or a discount. This varies based on the interest rates that tend to increase or decrease with what's happening in the economy as a whole.
The Bottom Line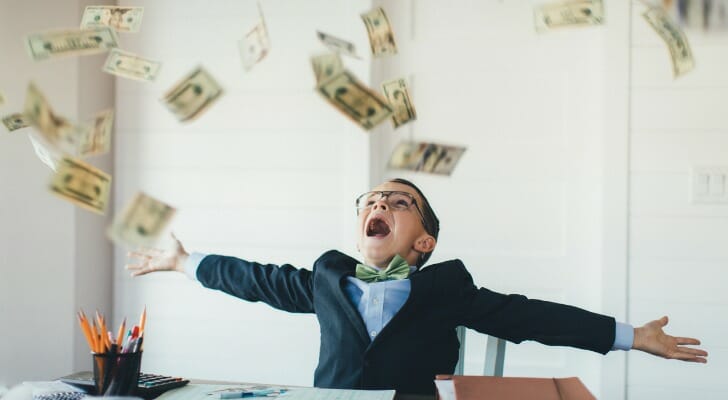 The face value of a bond is the starting point for gauging whether or not it's a good investment for you. Combined with other factors like the coupon rate and time to maturity, an investor can determine how much money a bond will ultimately generate and its value relative to other bonds on the market.
Aside from knowing your bond's face value, be sure you're well-versed in its coupon dates. These are the all-important days when you'll receive interest payments. While frequency can vary from bond to bond, they're usually annual or semi-annual. There are also zero-coupon bonds, which means that the bond issuer pays no interest on the bond's face value.
Tips for Investing
Bonds will play an important role in your portfolio as you get closer to retirement, so it's essential to work with a financial advisor who can help you navigate the world of fixed-income investing. Finding the right advisor that fits your needs doesn't have to be hard. SmartAsset's free tool matches you with up to three financial advisors who serve your area, and you can interview your advisor matches at no cost to decide which one is right for you. If you're ready to find an advisor who can help you achieve your financial goals, get started now.
One of the main benefits of using a financial advisor is that they can help you build a diversified portfolio. This is typically done through the creation of the right asset allocation, which accounts for your risk tolerance and time horizon to allocate your portfolio to stocks, bonds and other asset classes.
Even if investing is the main reason you want a financial advisor, it might be worth taking advantage of their financial planning offerings. While not all firms have these services, most do, and they can help you go beyond investment management to take a more holistic view of your financial situation.
Photo credit: ©iStock.com/PashaIgnatov, ©iStock.com/monsitj, ©iStock.com/RichVintage