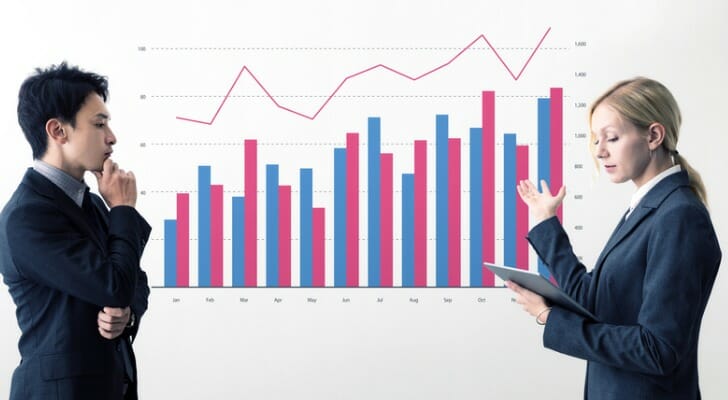 When opening a brokerage account, you may also be given the option of opening a cash management account. Cash management accounts share some of the same features as checking accounts but they're not traditional bank accounts like the kind you'd find at a bank or credit union. Also known as CMAs, these accounts can be helpful for managing money, including cash that you don't plan to invest right away. Learning more about how a cash management account works can help you decide if opening one is right for you.
Cash Management Account Explained
A cash management account is a financial tool that merges elements of checking, savings and investment accounts. Online brokerages can offer these accounts alongside brokerage accounts or tax-advantaged investment accounts so you can manage your money in one place. You may have the option of linking a cash management account to an investment account at the same brokerage or keeping them separate.
These accounts are similar to checking accounts, in that you can use them to hold funds or pay bills. And like a savings account, you may earn interest on your balance. Depending on where you open a cash management account, the annual percentage yield and interest rate you could earn on your money may be higher than a traditional bank or credit union.
You can use a CMA in place of a traditional checking account or savings account, or as a complement to either one. Like other bank accounts, CMAs can be FDIC insured so you have reassurance that your money is protected.
How Cash Management Accounts Work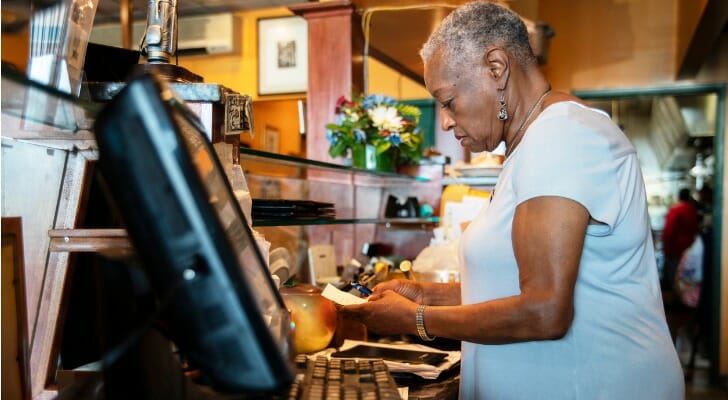 A CMA allows you to hold cash that you don't plan to spend or invest right away. These funds can earn interest in the meantime. In terms of how you can access your money, cash management accounts can offer many of the same options that you'd get with a regular checking account, such as a debit, ATM card or paper checks. That way, you can use your CMA to make purchases, withdraw cash at ATMs or pay bills if needed.
Depending on where you open a cash management account, you may have access to features and benefits such as:
One plus of CMAs is that they may come with fewer fees and lower minimum balance requirements than an account at a traditional bank. For example, you may pay no monthly maintenance fees, ATM withdrawal fees, excess withdrawal fees or overdraft fees. Finding free checking, on the other hand, has become more of a challenge unless you're interested in an online bank.
What really sets cash management accounts apart from regular checking accounts or savings accounts, however, is the investing component. There are two ways this can work.
First, you can link your CMA to your online brokerage account to hold cash that you don't want to invest yet. Once you're ready to invest, you can transfer the money from your CMA to your brokerage account. Or if you decide to sell some of the investments in your brokerage account, you could move the cash from the sale to your CMA.
Next, you can invest through your CMA using a product like a brokered certificate of deposit. Brokered CDs are issued by banks for brokerage firm customers. These can be shorter- or longer-term CDs that earn a more competitive rate of return compared to regular CDs from a bank or credit union. And because they're issued by a bank and not the brokerage firm, they're still FDIC-insured.
Pros and Cons of Cash Management Accounts
CMAs can be attractive for a few reasons but it's important to look at both the advantages and potential disadvantages before deciding to open one. Here's a quick rundown of what's good about CMAs and why they may not always be the best fit.
Pros:
Cons:
Who Should Consider a Cash Management Account
Whether it makes sense to open a CMA or not depends on how you like to manage your money now and what features or benefits your brokerage offers.
For example, if you already have an online brokerage account and an individual retirement account with the same brokerage then opening a cash management account could make things a little easier when it comes to moving funds between them. If you want to make a stock trade then you could just shift the money from your CMA to your investment account, without having to wait two or three business days for a transfer from an external bank account to process.
Low minimum deposit requirements and minimal fees could also be appealing if you're tired of paying high fees to your current bank. Like online bank accounts, cash management accounts can be fee-friendly when it comes to things like monthly service fees or overdraft fees. And if your account is FDIC-insured you know your money is safe, up to the FDIC coverage limits.
On the other hand, you may want to stick with a regular checking or savings account if you like being able to visit a branch now and then. And it may be easier to keep your traditional bank account if your brokerage's cash management account doesn't offer anything more than what you're already getting.
The Bottom Line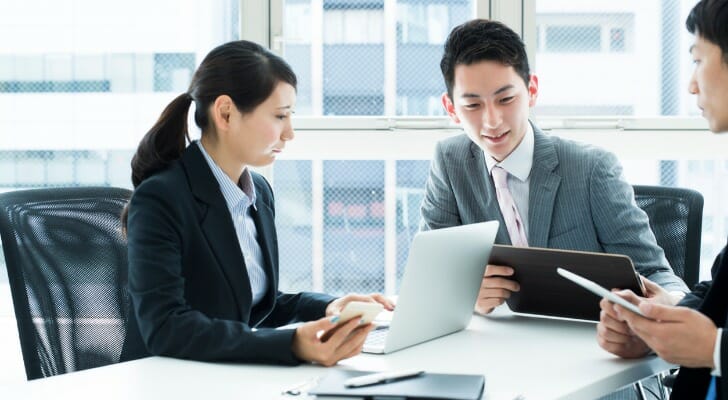 CMAs can make investing, saving and spending easier while potentially saving you money on fees. Though not as common as standard checking or savings accounts, they're worth researching if you're looking for a traditional banking alternative. Just be sure to pay attention to what's included as well as what you'll pay and whether FDIC coverage applies before making the move to a CMA.
Tips for Investing
Photo credit: ©iStock.com/metamorworks, ©iStock.com/Alex Potemkin, ©iStock.com/kokouu