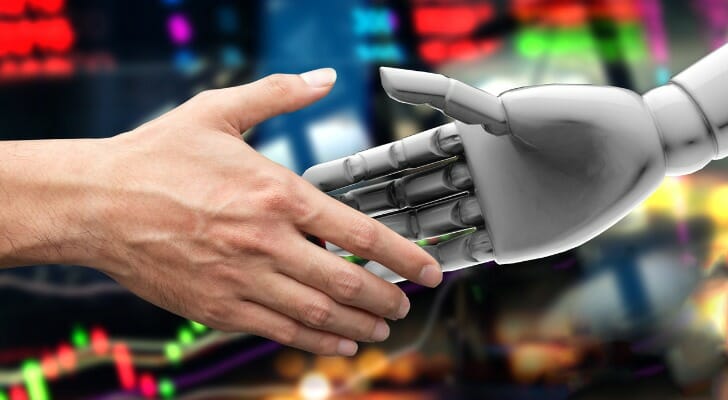 Betterment and Acorns are two of the most popular robo-advisors on the market. As robo-advisors, neither lets you directly invest money on your own. You can't buy or sell any individual assets through either platform. This includes even bundled assets such as mutual funds and exchange-traded funds (ETF), meaning that investors who would like to directly manage their money should select another service. If you're looking for a hands-off investment option, either Betterment or Acorns may be the right choice for you. Here are key similarities and differences between the two.
Each of these products lets you select from a series of automatically managed funds, built out of assets that the firm's software selects according to its algorithms. As an investor you set specific parameters, such as goals and risk tolerance, and the software invests your money in one of the firm's portfolios accordingly.
Betterment vs. Acorns: Fees
There are usually four types of fees to look out for when choosing a trading platform. You should look out for these when evaluating any investment or trading service:
Trading Fees – Any fixed charge attached to each trade that you make. This can come in the form of a flat fee or what's known as the "spread." This is when your broker charges you based on the difference, if any, between the buying and the selling price of an asset.
Trading Commissions – This is when a broker will charge you a percentage based on the volume or value of each trade.
Inactivity Fees – Any fees that the broker charges you for not trading, such as for keeping money in a brokerage account.
Non-Trading/Other Fees – Any form of fee for trading on this platform not covered above. For example, a brokerage might charge you for making deposits into your brokerage account, taking money out of it or signing up for additional services.
As robo-advisors, Betterment and Acorns have a different fee structure than most trading platforms. Betterment charges you based on a percentage of the total assets you have in your account. For users of its basic service, Betterment Digital, the firm charges an annual 0.25% of everything in your investment portfolio (cash and investments alike) with no minimum balance. So, for example, if you put $10,000 into your portfolio, you would pay $25 per year.
For users of Betterment's advanced service, Betterment Premium, the firm charges an annual 0.40% of everything in your portfolio (cash and investments alike) with a minimum balance of $100,000. So, for example, if you kept the minimum amount of $100,000 in your Betterment Premium portfolio you would pay $400 per year for the service. Users can also sign up for a checking and a savings account free of charge.
Acorns charges based on a flat-fee model. It has three tiers to its service: Acorns Lite, which offers the firm's most basic investment services, costs $1 per month; Acorns Personal, which offers the standard investment package for most users, costs $3 per month; and Acorns Family costs $5 per month and adds investment options for dependents. Acorns has no minimum account balance.
Neither of these services charge unrelated fees for common activities such as deposit, withdrawal and inactivity.
Betterment vs. Acorns: Services & Features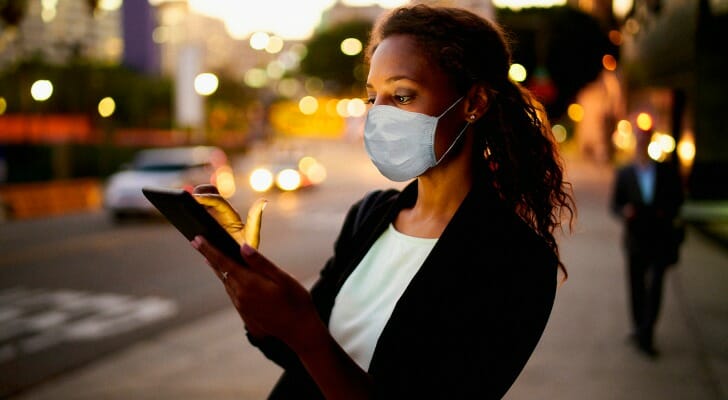 This is where the rubber meets the road on these services. Betterment and Acorns both offer fairly low-cost robo-advisories. Both are primarily app-based and, as we discuss below, both are very well designed and easy to use. However, each caters to a very different market. Acorns is designed for the new-investor crowd. Its core feature is its "round up" automatic investment option, which helps you invest on a daily basis without having to budget for a monthly portfolio contribution.
Acorns users can link the service with their spending accounts, such as checking accounts and credit cards. Then, every time you make a purchase, Acorns rounds that purchase up to the nearest dollar. It takes the excess out of your spending and automatically deposits it into your acorns portfolio. So, for example, say you buy a cup of coffee for $2.78. You would actually spend $3.00 even, and Acorns would put the excess $0.22 into your portfolio.
This service is very well designed for initial investors, particularly young ones who have decades over which to build wealth. Investing a few dimes at a time is not a fast way to build wealth, but over 30 or 40 years it can build up. This is, of course, not the only way to invest with Acorns. You can deposit money directly just like with any other service. However, the automatic investment feature is arguably Acorns' key selling point.
Betterment, on the other hand, is more straightforward. It does not offer Acorns' automatic investment feature, but instead focuses more on growing larger portfolios. This service generally offers better ways to target your money, for example, setting specific income targets in retirement, and overall has more features for the investor looking to meet life goals. Betterment also offers personal investment advising from the firm's financial advisors. This service is free for Betterment Premium subscribers and costs $300 for Betterment Digital members.
From there both services offer a broadly similar experience. Each asks for basic personal information such as age, investment goals and income. Then each offers a series of portfolios in which you can invest.
At time of writing Acorns offered five different portfolios ranging from conservative to aggressive, each built out of ETFs and automatically balanced to reflect that particular fund's target balance of growth and risk management.
Betterment, also at time of writing, offered six portfolios in which to invest, built out of a mix of ETFs and mutual funds. This advisor mixes its funds, with some built to balance growth vs. risk while other funds serve specific purposes. For example, the firm offers a socially responsible investment portfolio, which invests in companies suited to addressing environmental and social issues, and another portfolio focused on minimizing tax liability. Finally, users can adjust the specific allocation of assets in their personal portfolio by adjusting their risk preferences.
Betterment vs. Acorns: Online & Mobile Experience
Both of these products are quite well designed for their specific purpose.
Betterments and Acorns are both meant to be used primarily through their apps, and each has an interface which clearly reflects that. When you sign up for either service you are walked through a basic series of introductory questions. This will include information like your name, employment status, income, date of birth and Social Security number. When reviewing these competing services, this writer set up a trial account with both services in approximately four minutes combined. (Acorns as one of its first steps invites you to link up a bank account. While this may deter users just testing the waters, it's worth remembering that this is a core feature of the service.)
Both services then take you directly to where you can begin investing.
As robo-advisories you are not presented with a screen of assets and options. Instead, both Acorns and Betterment present easy options for what kind of account you want to set up and let you manage your account and money with easy, clear tools for navigation.
Here the difference between the services becomes clear. Betterment offers more ready options for setting specific goals with your money. While Acorns lets you navigate to setting specific goals as well, the app is also clearly designed to be forgotten, a sort of set-it-and-forget-it approach. The entire business model of Acorns is that you will set your financial goals then let your automatic investments add up over time, and that comes through in the user experience.
Betterment vs. Acorns: Who Should Use It?
Each robo-advisor has its own pros and cons. Acorns and Betterment are two of the best robo-advisors out there, and each serves a distinct market.
New investors, particularly the young and those just starting out, should choose Acorns. In fact this is just about the perfect financial product for teenagers and young adults, as it can help build investment into someone's life long before they have the disposable income to really begin building wealth. While Acorns' pennies-at-a-time approach may not build up fast enough for a 30-something who wants to buy a house, it is an easy and passive way to put your money to work.
Investors who are in a position to build more wealth and set larger goals should consider Betterment very seriously. This product, for example, may be exactly right for that 30-something looking to buy a house. No one will set aside a down payment $0.22 at a time, and Betterment generally offers a better range of services for building up the kind of wealth you need to make big life purchases (or retire).
The Bottom Line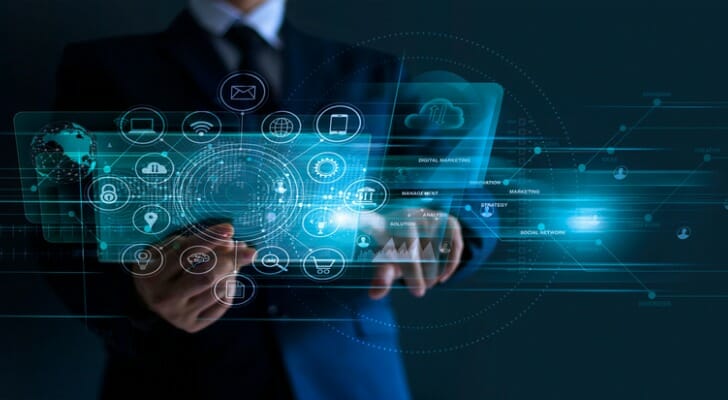 Betterment and Acorns are for people who have decided that the pros of robo-advisory services outweigh the cons. They don't offer the chance to directly trade assets, meaning that if you're looking to manage your own investments neither of these products will serve you well. However, if you would like to build wealth without having to dive into financial research, both of these platforms have a lot to offer.
Tips on Investing
Don't go! Now that you know the highlights of these two products, it's time to get a bit more into the weeds. In our dedicated brokerage reviews we go into detail on how exactly Betterment and Acorns differ.
Betterment and Acorns both let you set long-term financial goals, and they'll help you build your portfolio around those targets. But what should your goals actually be? SmartAsset's matching tool can pair you with a financial professional in your area who will help you identify those goals and make a plan. When the robot asks what you'd like to invest for, you'll have an answer. If you're ready, get started now.
Photo credit: ©iStock.com/JIRAROJ PRADITCHAROENKUL, ©iStock.com/stevecoleimages, ©iStock.com/popba