Consumers say that retirement income planning is their top priority when seeking advice from a financial advisor. And according to 2022 research by The American College of Financial Services, seven in 10 advisors also cite retirement income planning as the top area in which they want to gain more specialized knowledge. Let's break down how retirement income planning is defined, what consumers and advisors look for in this service and how they can boost their knowledge.
A financial advisor could help you create a financial plan for your retirement needs and goals.
What Clients Want
The American College of Financial Services, an educational institution that specializes in training for financial professionals, found that retirement income planning is the most popular service demanded by clients of financial advisors. The research shows that retirement income planning is the top service that consumers look for when engaging a financial professional, with three out of 10 consumers choosing "understanding how much I can safely spend in retirement" as the top service they seek from a financial advisor.
Demand from registered investment advisors (RIAs) to learn more about retirement income planning also aligns with consumer preferences. Just over seven in 10 say that they want to advance their expertise in the retirement market.
"Looking at the data, we see a clear need for further education and specialized knowledge in retirement income planning – it is what consumers want, and it is what advisors in the RIA community think is valuable," said Michael Finke, wealth management professor and director for the O. Alfred Granum Center for Financial Security at The American College of Financial Services, in a statement.
The fact that both consumers and independent advisors agree shows that there is need for further discussion on how retirement income planning is approached and defined.
What Is Retirement Income Planning?
Retirement income planning is the process of determining and executing income-related strategies and goals needed to cover expenses and make life sustainable during retirement.
During the planning process, retirees may need to tally how much they'll receive from Social Security payments. To supplement that income, they may consider how and whether they'll tap additional sources such as 401(k)s, fixed annuities or variable annuities.
Planning for income in retirement may involve creating drawdown strategies, which can take into account how much a retiree will spend over the course of a month on food, health care, auto repairs or entertainment. It also involves knowing how you will be taxed on disbursements from Social Security, workplace retirement accounts and annuities.
Retirement income plans prepare for future expenses, liabilities and life expectancy.
What Consumers and Advisors Want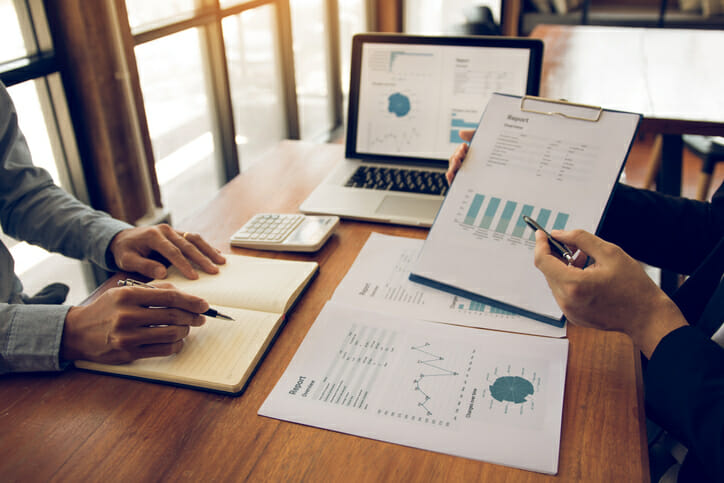 As it turns out, consumers want an easy approach to retirement planning. In fact, a 2021 survey from JPMorgan Asset Management says that 62% want an easy "do it for me" push button for retirement planning, which is up from 55% in 2016.
This study also shows that while 51% would like to get started on financial planning for retirement, they are not sure where to start. And 65% of these respondents include millennial and Generation Z consumers who are under the age of 30.
Independent advisors similarly told The American College of Financial Services that in addition to advancing their expertise in retirement income planning, they also want to boost their education in related topics, including tax planning, investment and wealth management.
The college's study shows that almost three in five independent advisors (58.5%) "strongly agree" that increased knowledge obtained by pursuing a financial services designation has helped advance their career.
How to Boost Retirement Income Planning Education
There are a number of financial certifications that can help advisors (and their clients) better approach retirement income planning. Each certification focuses on a unique set of skills that aim to help clients resolve different retirement challenges.
One common certification is the Retirement Income Certified Professional (RICP). This designation offers clients detailed information about retirement plans, including tax implications, health care and estate planning, among other retirement topics.
Another common certification is the Certified Retirement Counselor (CRC). This designation focuses on long-term retirement planning and retirement income management.
These retirement planning certifications can help broaden the range of services that advisors can offer clients and are essential tools for promoting financial literacy about retirement.
"Continuous learning is critical to the growth and success of investment advisors whose value is more linked to integrated planning services than active security selection," Finke said.
Bottom Line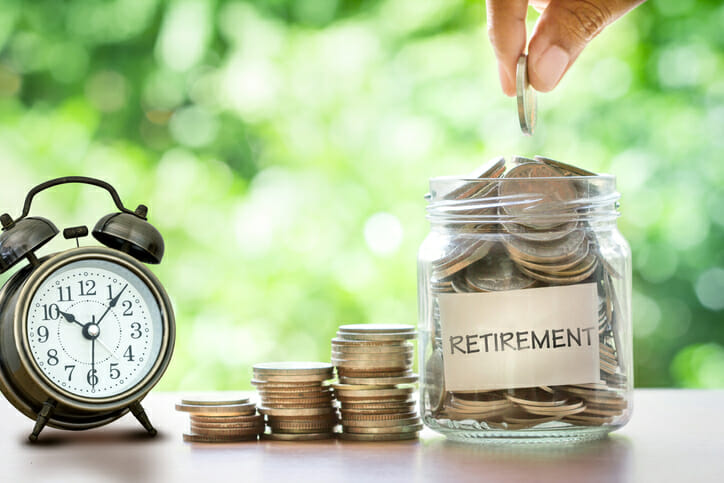 Planning for retirement is not easy. Even the most experienced independent advisors are still navigating the ever-changing marketplace. And for consumers, most are unable to digest all the financial details that they need to set up a retirement plan. Both sides understand that boosting their retirement education is a key to retirement success.
Tips for Retirement Saving
It's never too late to save for retirement. A financial advisor can help you manage and make the most of your money, which could mean less financial stress for you. SmartAsset's free tool matches you with up to three financial advisors who serve your area, and you can interview your advisor matches at no cost to decide which one is right for you. If you're ready to find an advisor who can help you achieve your financial goals, get started now.
If you're still years or decades away from retiring, knowing where you stand on the path to retirement is still important. SmartAsset's free 401(k) calculator can help you determine how much you can expect your savings to grow over time and how much you may have when the time comes to retire.
Photo credit: ©iStock/fizkes, ©iStock/wutwhanfoto, ©iStock/pinkomelet