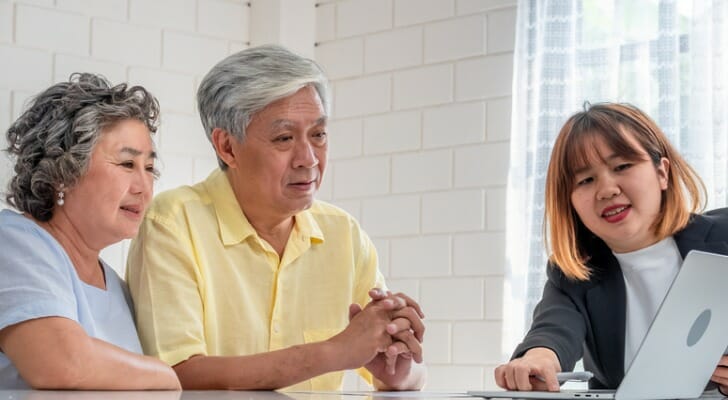 Millions of Americans retire each year and the financial services industry is trying hard to meet demand. To that end, many advisors have specialized by earning professional certifications that highlight their retirement planning expertise. A Retirement Income Certified Professional (RICP) is one of several types of advisors you might seek if you're stepping up your retirement plans. Understanding what this certification entails can help if you're seeking a financial advisor to assist you.
How to Become a Retirement Income Certified Professional (RICP)
The issuing body behind the certification is the American College of Financial Services (ACFS) of Bryn Mawr, Pennsylvania. It is a non-profit organization that offers a variety of professional designations and courses tailored to established financial industry workers. The college began in 1927 with a chartered life underwriter (CLU) program. Today, it offers master's degrees, continuing education programs and multiple certifications.
Like most of the college's offerings, RICP targets working professionals who engage with retirees and near-retirees on a regular basis. Financial advisors and planners are obvious candidates, but ACFS recommends the program to lawyers, bankers, accountants and professionals who support financial planners. Whatever their background, enrolling applicants must have three or more years of relevant work experience.
Completing the RICP Program
The RICP program is fully online and designed to be self-study, so students can master the material at their own pace. There are three separate courses required for certification:
Retirement Income Process, Strategies and Solutions
Sources of Retirement Income
Managing a Retirement Income Plan.
A proctored, closed-book exam concludes each course. ACFS estimates that each course demands between 45 and 60 hours of study. Tuition for all three courses is $2,450, although students can purchase courses individually for $950. The fees cover all required study materials, the exams, and access to on-demand online learning tools.
RICP holders pay the college an annual $125 fee and must retain good standing in their field. They also must re-certify every two years by completing 30 hours of continuing education. ACFS also requires current contact information and ongoing commitment to its code of ethics.
Benefits of the RICP Designation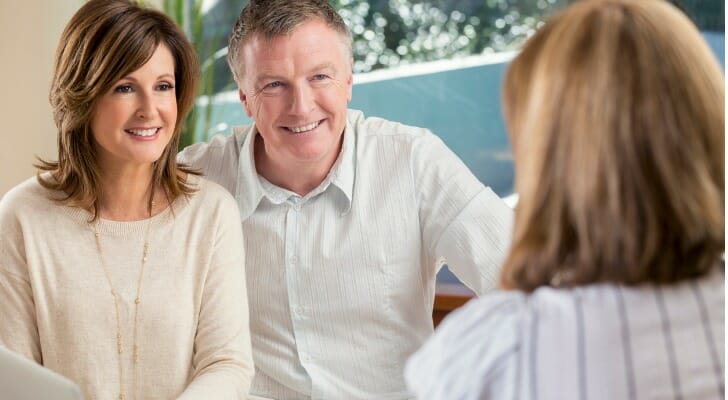 There are few things more important than ensuring you've created a strong retirement plan and are maximizing the value of your assets. While any financial advisor should be helpful this task, a current RICP's specialization may provide additional value.
RICP's should provide clients with detailed information about retirement plans, tax implications, managing retirement income, annuities, healthcare and long-term care costs, estate planning and limiting investment risk. These tasks are particularly critical for people on the brink of retirement or playing catch up at the end of peak earning years.
At present, an RICP's practice may appeal to a large and growing population sector. Not only are there millions of people closing in on retirement, but many of them are also far behind in their planning and funding. Together, these realities create a major market opportunity. From a professional point of view, the time and expense of the certification process can be well worth the effort.
RICP Specialty Areas
Many investment advisors are focused on creating financial plans to help you grow your nest egg and accumulate as many assets as possible by the time you're ready to retire. The goal of many of these strategies is to get your investment account earning enough so that you can have the disposable income you want during retirement.
There is a large demand for investors to have a better handle on how to manage investment assets and how to best take money out of investment accounts once investors reach retirement. The RICP program aims to provide advisors with this knowledge and to be able to help you through situations such as:
Helping you understand when the best time to retire is.
Tax planning for withdrawing funds while in retirement.
How to manage your housing and living situation in retirement.
The rate at which you should withdraw retirement funds.
How your asset allocation should change once you hit retirement.
Managing your finances once you're in retirement age.
Determining the best age for you to start drawing on your Social Security benefits.
RICP vs. Certified Retirement Counselor (CRC)
There are multiple financial certifications that emphasize retirement planning and convey a specialized base of knowledge. That said, the requirements and rigor of these certifications vary considerably. One that compares with the RICP in terms of curriculum and institutional bona fides is the Certified Retirement Counselor (CRC).
CRC also is a product of a non-profit organization, the International Foundation for Retirement Education (InFRE). Created in 1997, the CRC is a direct response to the massive increase in the retirement-age population and the need for retirement financial services. CRC has no mandatory curriculum, although InFRE does offer optional, comprehensive study guides. These cover retirement planning, fundamentals of investments, retirement plan design, retirement income management, and guidance on counseling and education practices. Candidates may skip the study guides and rely on their professional experience to pass the exam.
InFRE's education requirements are not rigid. For instance, if a candidate has abundant relevant work experience, they can qualify with a GED. That said, most candidates have college degrees.CRC candidates need at least two years of relevant, retirement-related experience within the past five years or five years in the last seven. Like the RICP, the CRC is better suited for experienced professionals than for beginners. Both certificates require passing exams, adhering to ethical codes and continuing education. Also, each requires re-certification, annually in the case of CRC versus every two years for RICPs.
Both these certifications require strong work experience and mastery of a comprehensive field of study. Either one may indicate that an advisor has a focus and approach you need if you're actively planning retirement.
Bottom Line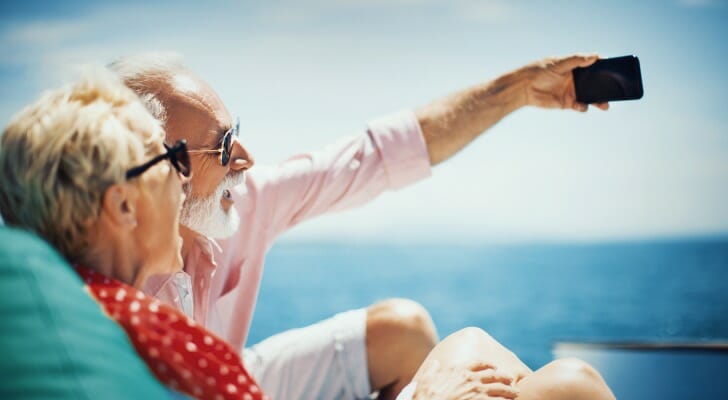 An advisor who specializes in retirement can be incredibly helpful. They can help you plan when and how to claim your Social Security, address your long-term care needs, write up estate plans and many other tasks. An advisor with an RICP certification should have this territory covered. This is a solid credential issued by a well-established institution. No professional certification or degree is proof of competence. That said, RICP certification indicates its holder takes retirement planning seriously and keeps their expertise current.
Retirement Tips
It's never too soon to start thinking about your retirement, but fortunately, there are many steps you can take on your own. SmartAsset's retirement guide has resources that can help you understand how investing and smart planning can start today. You also can work with a retirement calculator here.
You might want to work with a professional while creating your retirement plan. Finding the right financial advisor that fits your needs doesn't have to be hard. SmartAsset's free tool

matches you with up to three financial advisors who serve your area, and you can interview your advisor matches at no cost to decide which one is right for you. If you're ready to find an advisor who can help you achieve your financial goals

, get started now.
Photo credit: ©iStock.com/Weedezign, ©iStock.com/courtneyk, ©iStock.com/Aja Koska