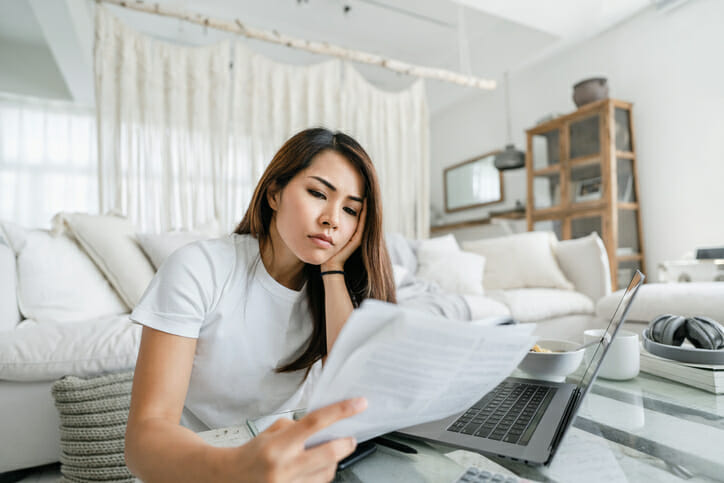 Americans are notoriously unprepared for a financial emergency, with fewer than half – according to some studies – able to afford an unexpected $1,000 expense. That's an improvement from previous years, when most Americans didn't have the savings to cover $400. But this still leaves most households vulnerable to a financial emergency. The good news is that financial emergencies can be managed. If you're facing bills that you can't afford to pay, there are strategies that you can pursue. Importantly, there are ways that you can prepare for financial emergencies in advance. Here's how to get started.
A financial advisor could help you create a financial plan to protect you from financial emergencies.
4 Common Types of Financial Emergencies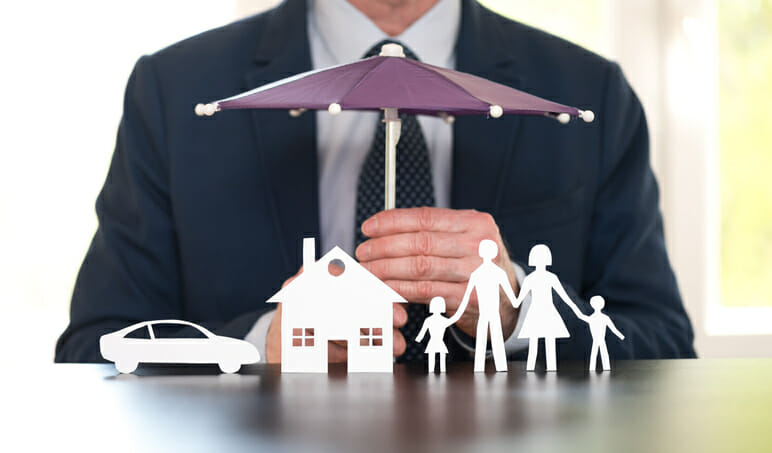 A financial emergency can happen in many different ways. The truth is, it's almost impossible to predict where this can come from. You might get hit by a car, or maybe you'll receive a call from a family member in need. However, there are a few common ways to find yourself suddenly underwater.
Knowing this in advance can help you to prepare. Here are four common financial emergencies and tips to prepare:
This may be the most common type of financial emergency. Losing your job means losing your paycheck. And the best way to prepare for this in advance is to build up an emergency fund to replace your income. Aim for at least three months' worth of expenses set aside, meaning that you could live off this fund for three months without needing any more money. While it may be difficult, ideally have at least six months' worth of expenses saved up if at all possible, since the average job search lasts between eight weeks and six months.
Emergency: Medical Emergency
How to Prepare: Evaluate Your Health Insurance
If job loss is the most common financial crisis, a medical emergency may be the worst. Not only do you have to deal with the stress and sometimes literal pain of getting sick or injured, now you have bills piling up too.
The best way to prepare for this is to stay on top of your medical insurance. If you don't have employer coverage, look for insurance on your state's ACA exchanges. If you can't afford the premiums for individual coverage (which can cost hundreds of dollar per month), see if you qualify for Medicaid.
If you do get insurance, check to see what kind of deductibles your plan comes with. Many people enroll in high-deductible plans in order to save money on premiums. While you can save a lot up front, be sure that you can afford the costs if you do find yourself in an emergency.
Emergency: Sudden Expense
How to Prepare: Backup Credit Card
It is rare to recommend consumer credit as a good financial decision. While credit cards can be extremely valuable for their rewards and points, they are almost never a good idea if you need money. An emergency credit card could come in handy for people who want time (and airline status), not money. But emergency expenses crop up.
An emergency credit card is a card that you keep to use and pay off literally just enough to keep it active. It's an empty account that's available for the day you need to spend $2,500 to get your car back on the road and have $1,200 in the bank. Paying it off will hurt, but not nearly as much as walking home.
Emergency: Separation
How to Prepare: Savings and Insurance
Divorce is a fact of life. And many married couples depend on each other for income. If you're a single-earner household, the loss of a spouse due to death or divorce can leave you without any income at all. And if you're a dual-income household, the loss of a spouse can cut your household income in half.
The best way to prepare for this is similar to the loss of a job. Make sure that your household has enough saved up that you can live off your savings for at least three months, ideally six. If you're unemployed, you will need to begin a job search. Otherwise you're going to need this time to adjust your standard of living to your new income and that will simply take time.
In addition to savings, make sure that both spouses in the marriage have life insurance. No one wants to plan for the worst, but it will give you the cushion you need just in case.
Bottom Line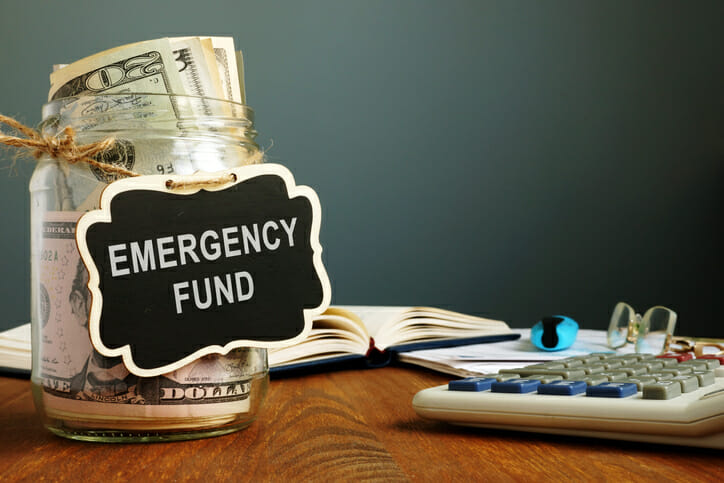 A financial emergency can strike anyone. But the good news is that with a little bit of preparation, you can turn this into a manageable situation.
Tips to Prepare for a Financial Emergency
Don't sleep on health insurance. This is expensive and incredibly confusing, but if (and when) the time comes you will need it on hand. SmartAsset's health insurance guide will help you figure out how much it will cost and how you can plan for it.
One of the worst parts of suffering through a financial crisis is that you often don't have the money you need to get help. SmartAsset's free tool matches you with up to three financial advisors who serve your area, and you can interview your advisor matches at no cost to decide which one is right for you. If you're ready to find an advisor who can help you achieve your financial goals, get started now.
Photo credit: ©iStock.com/AsiaVision, ©iStock.com/thodonal, ©iStock.com/designer491