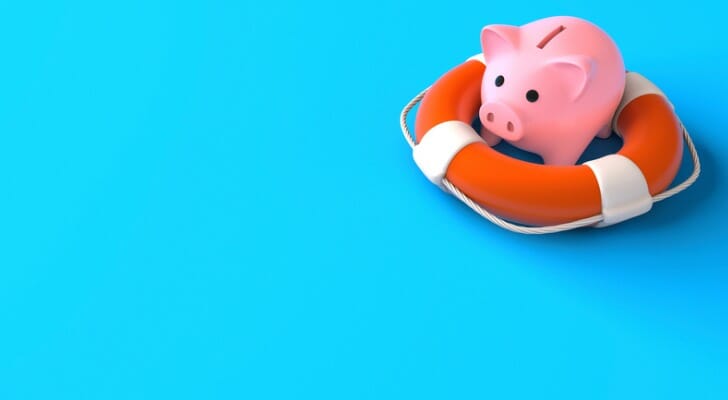 Financial emergencies can catch you off guard. You can't budget for an unexpected legal crisis, a loved one suddenly needing costly medical treatment or getting blind-sided with a layoff. Handled incorrectly, raising emergency cash to respond to something unplanned but urgent can unnecessarily saddle you with tax liabilities or wreak havoc on your financial plan – or both. Here's how to get emergency cash with the least downside for your financial plan. Consider working with a financial advisor to fine tune your financial plan, or create one from scratch.
Why It Matters How You Get Emergency Cash
You may have a broad array of financial sources: savings, credit cards, brokerage accounts, tax-advantaged accounts as well as the ability to borrow. Pulling emergency cash from some of these sources can have significant tax consequences, while drawing money from other sources are not taxable events but can damage your asset allocation or other aspects of your financial plan.
That's why you should be prepared for where to go first, next and last to get money. Creating a prudent sequence of sources with which to respond to emergencies reduces financial damage and shortens recovery times.
Which Sources to Tap First, Last and In Between
Fidelity Investments has a list of financial resources, arranged in an order of priority, that savers and investors should consider when facing sudden urgent needs. By using the following list of eight sources in the sequence given you'll minimize any damage from an emergency and shorten the recovery time. Start with sources of penalty-free withdrawals; continue with low-interest loans; conclude with premature withdrawals from tax-advantaged accounts.
8 Penalty-Free Withdrawals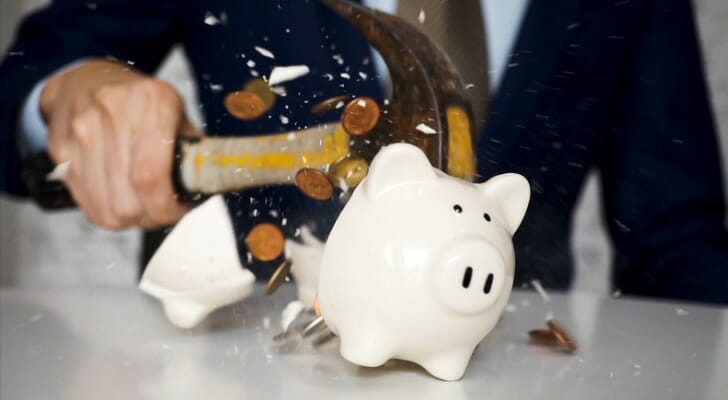 1. Emergency savings: Savings accounts are an incredibly useful financial tool. Not only do they keep your money safe and insured, but they allow your money to grow according to a predictable if modest interest rate. There are a ton of basic savings accounts out there to choose from. You stand to benefit the most by opening a savings account with no fees and a high interest rate. Consider building a savings account to cover six or more months of living expenses. And be sure to check high-yield savings accounts, too.
2. Interest-free credit cards: "You should generally only do [this] if you feel confident you can pay off the full tab before it begins to accrue interest – which typically means before your next payment due date," Fidelity says. "If you have a credit card with a temporary 0% interest rate, then make sure to pay it off in full before the 0% rate expires."
3. Non-retirement accounts: These include taxable brokerage accounts and using vested restricted stock, vested incentive stock options or shares you've purchased through an employee stock-purchase plan.
4. Penalty-free withdrawal from retirement plan or account:
401(k): Withdrawing from this source may be penalty free if you're at least 59½ years old.
Traditional IRA: Withdrawing from a traditional IRA may be penalty free if you're at least 59.5 years old, have recently become permanently disabled, are facing significant unreimbursed medical expenses or you meet one of the other IRS-specified exceptions.
Roth IRA: There may be no penalty if you withdraw an amount equal to or less than what you've contributed, or if you've had the account open for at least five years and you meet one of the specific exceptions for penalties on early withdrawals.
If the emergency is medical, consider using a health savings account or flexible spending account.
Borrowing at a Reduced Cost
5. Low-interest loan: Consider a home equity line of credit or apply for a personal line of credit from your bank. Fidelity suggests that "low interest" means 6% or less.
6. 401(k) loan: Fidelity notes that the interest you pay on a 401(k) loan goes into your own 401(k), rather than to a bank or credit-card issuer.
Withdrawing From Tax-Advantaged Accounts
7. Premature withdrawal from retirement plan or account: Brace yourself for a 10% penalty if you withdraw before age 59½ without meeting any of the specific exceptions, such as expenses related to medical needs, health insurance, college, a first-time home purchase, disability or military service (longer than 179 days).
8. 401(k) hardship withdrawal: The IRS permits penalty-free 401(k) hardship withdrawals to:
Pay for certain medical bills for you, your spouse or your dependents
Avoid foreclosure on or buy a primary residence
Cover educational expenses for you, your spouse or your dependents
Pay for family funeral expenses
Pay for certain kinds of home repairs, such as those necessary after a natural disaster
The above eight sources of emergency cash, ranked in order of priority, constitute a strategic approach to protecting a financial plan.
Bottom Line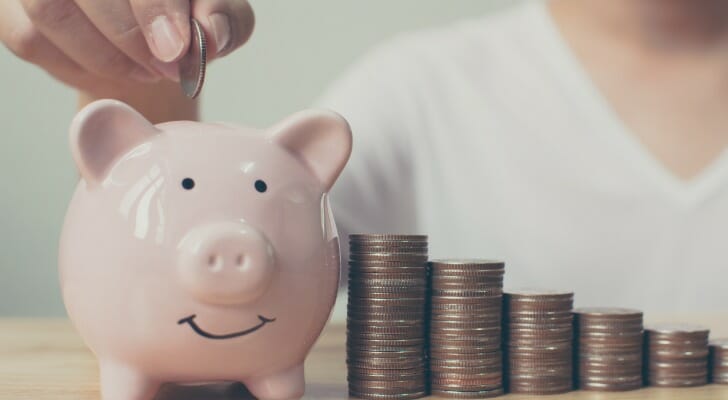 We live in a volatile world: inflation at a decades-high level, plunging equity and bond markets, a war on NATO's doorstep, looming recession; and extreme domestic strife. These converging developments have heightened the need to prepare for financial emergencies. Having a strategy for how to respond so your resources and plans are impacted the least is critical. It all comes down to knowing which sources you should draw money from initially, subsequently and finally.
Tips on Getting Emergency Cash
A financial advisor can be an invaluable ally as you organize your finances to withstand emergencies. Finding a qualified financial advisor doesn't have to be hard. SmartAsset's free tool matches you with up to three financial advisors who serve your area, and you can interview your advisor matches at no cost to decide which one is right for you. If you're ready to find an advisor who can help you achieve your financial goals, get started now.
Use SmartAsset's no-cost personal loan calculator to see what the financial consequences of taking out a loan to handle an emergency would be.
Don't miss out on news that could impact your finances. Get news and tips to make smarter financial decisions with SmartAsset's semi-weekly email. It's 100% free and you can unsubscribe at any time. Sign up today.
For important disclosures regarding SmartAsset, please click here.
Photo credit: ©iStock.com/ADragan, ©iStock.com/twinsterphoto, ©iStock.com/marchmeena29