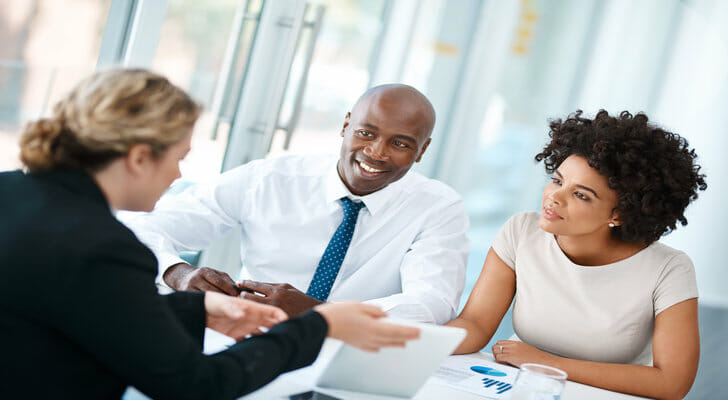 Growing wealth for the long term is likely one of your most important financial goals. To do that effectively, you may want to work with a financial advisor who has similar values to yours. Christian financial advisors incorporate biblical principles and teachings into their investment strategy. There's also a specific certification, the certified kingdom advisor (CKA) designation, that Christian financial advisors can earn.
The Benefits of Hiring a Christian Financial Advisor
When working with a financial advisor, you want to choose someone who understands you. This includes grasping your current financial situation, your goals for the future and, oftentimes, your values. A Christian financial advisor can offer all of the same services as any financial advisor. However, they're also able to connect with clients on another level because of a shared faith background.
David Sandhu, a Christian financial advisor at Wise Wealth in Fort Worth, Texas, says that can make it easier to facilitate financial conversations within a faith-based context. "Integrating faith and finance in our conversations — particularly when we discuss items such as stewardship, debt, retirement planning and how it relates to my clients' 'calling' — are extremely important to people of faith," Sandhu said. "Biblical financial guidance is rooted in wisdom from the Bible and scripture is the guiding principle behind the advice we give."
Working with a Christian financial advisor can allow you to shape your strategy in a way that fits your values, rather than focusing solely on financial results. For example, one of your values may be charitable giving. A Christian financial advisor could help you create a financial plan that incorporates charitable giving within a biblical framework.
You also may feel more comfortable working with an advisor when you know they're applying the same principles they use to advise you to their own financial lives. For instance, they may be able to share relatable examples of situations or scenarios in which they've used biblical principles to guide their path in building wealth.
Christian Financial Advisor Certification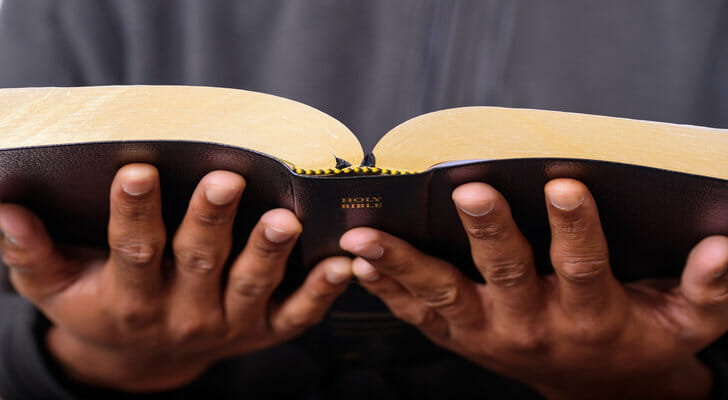 There are numerous certifications that a financial advisor can pursue. Christian financial advisors can opt to earn the certified kingdom advisor (CKA) through Kingdom Advisors. To get this certification, advisors must:
Hold an industry-approved designation, including a certified financial planner (CFP), certified public accountant (CPA) or chartered financial consultant (ChFC), OR have at least 10 years of experience in a specific CKA discipline, such as insurance, investments, financial planning or accounting
Complete the university-based CKA Educational Program and pass its associated exam
Offer one pastoral reference and at least two client references
Complete 10 hours of continuing education training each year to maintain the certification
In terms of the training required, advisors must complete 20 modules. These span a range of topics, including stewardship, leadership, discipleship, investing and life planning. It's an intensive training that takes approximately 60 hours to complete online.
Keep in mind that a financial advisor can still use faith-based values to shape their investment style without this certification. Not every Christian financial advisor may choose to obtain a CKA designation. The process can be time-intensive and completing the coursework and exam can cost well over $1,000.
Finding a Christian Financial Advisor to Work With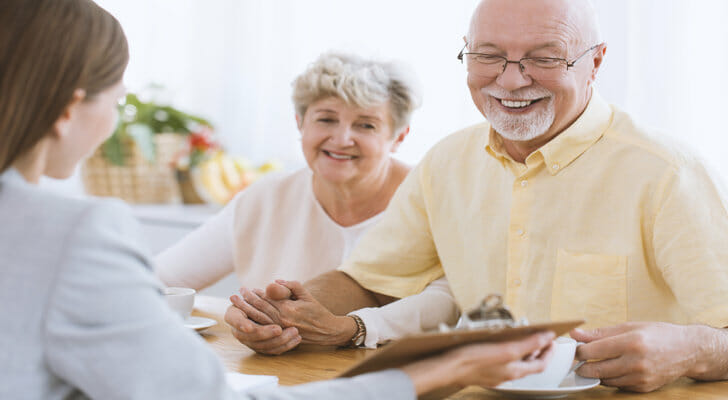 There are a few things to consider when looking for a Christian financial advisor. The first is understanding the advisor's investment strategy and style.
"I would look for a Christian financial advisor that understands biblically responsible investing (BRI)," Sandhu says. "Many investors want to honor God through their investments and BRI is the solution, especially for socially and/or biblically aware individuals, which allows Christians the opportunity to align their faith with their investments."
Biblically responsible investing is similar to socially responsible investing (SRI), in the sense that values drive investment decisions. While SRI focuses on sustainability, corporate governance or social justice, BRI uses moral and social principles to guide investment choices.
For example, an advisor that follows a BRI strategy might direct investors away from companies that profit from the sale of alcohol, tobacco, cannabis or pornography. In turn, they may encourage investments in companies that promote giving back to the community or that engage in practices that yield a tangible environmental or social benefit.
To find a Christian financial advisor, there are a number of available online resources you can turn to. One option is the Kingdom Advisors' Professional Directory Search tool. Another is Inspire Investing, which connects investors with Christian financial advisors who use a BRI approach. You may also be able to connect with Christian financial advisors by asking for referrals from your pastor or other leadership at your church. Also consider asking fellow church members, coworkers, friends and family members.
When getting referrals, take time to ask the person who's referring an advisor about their individual experiences in working with the advisor. Ask what they like or don't like about this particular advisor, for example, or whether they've ever had any issues in working with them. Getting the perspective of someone you know can help you decide whether working with a Christian financial advisor is right for you and whether their advisor is someone you may be willing to trust with your money.
Tips for Choosing a Financial Advisor
When choosing any advisor, it's important to vet them properly to make sure they're a good fit. Key things to consider include whether the advisor is fee-based or fee-only and what type of advisory services they offer. It's also important to know whether they've ever been subject to any disciplinary or legal action. These are the most important questions to ask a financial advisor to ensure you make an informed decision.
Remember to keep your goals and objectives in sight, as well as your values, when choosing a financial advisor. If you need help finding a financial advisor, use SmartAssets's financial advisor matching tool to simplify the process. This tool can provide you with up to three recommendations for advisors in your area who meet your needs. We fully vet all of the advisors on our platform and they are all free of disclosures. Once you're matched, you can interview your advisor matches and decide who to work with.
Photo credit: ©iStock.com/Cecilie_Arcurs, ©iStock.com/sevenstockstudio, ©iStock.com/KatarzynaBialasiewicz