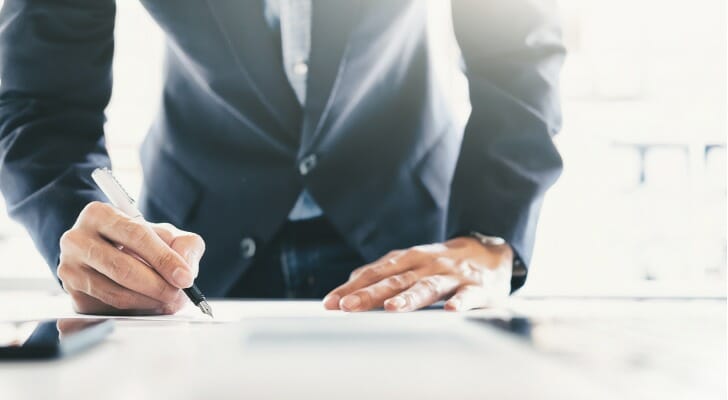 An investment's performance could mean the difference between a comfortable retirement and a few more years of work. Therefore, it's vital for financial planners and investment managers to accurately assess investment performance for their clients. A Certificate in Investment Performance Management (CIPM) can tell clients that a financial professional has the expertise they're looking for. Learn what a CIPM does and how they qualify.
CIPM Recipients
People who earn a CIPM include financial planners, portfolio managers, risk analysts, compliance officers and other investment industry professionals. In other words, jobs that require accurate and comprehensive investment performance analysis.
CIPM certificate holders are experts in evaluating investment performance, evaluating risk, selecting fund managers, and communicating investment performance to investors. As a result, about 70% of the knowledge required to gain the certificate covers investment performance evaluation. The remainder addresses ethical and professional standards.
CIPM Issuing Body
The CIPM designation is awarded by the CFA Institute. This is the same organization that offers the Chartered Financial Analyst (CFA) designation.
The CFA Institute says there are no prerequisites to earn the CIPM designation. However, one of the requirements for the certificate is membership in the CFA Institute. Consequently, that membership requires a four-year bachelor's degree or equivalent experience.
CFA Institute membership also requires 48 months of professional experience in investment decision making. Plus, applicants for membership have to supply two to three professional references.
Candidates who qualify for membership in the CFA Institute have to take two exams to earn the CIPM designation.
CIPM Exams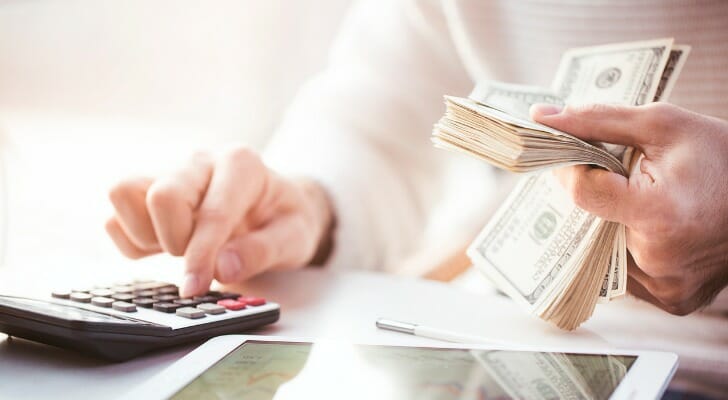 Other than what is required to join the CFA Institute, earning a CIPM certificate doesn't require any pre-certification education. Applications only have to pass the pair of exams.
The tests are referred to as Level I and Level II, formerly known as Principles and Expert. The Level I test is 100 multiple-choice questions, but applicants get three hours to take it.
More than a third of the questions address performance measurement. Performance attribution, performance appraisal, ethical standards, presentation skills, the GIPS standard comprise the rest of the test. About half of applicants pass this test, according to the CFA Institute.
The Level II test has 80 questions. It presents 20 scenarios, each followed by four multiple choice questions. Applicants get three hours to complete this test.
The Level II test primarily focuses on manager selection. However, it also looks into performance attribution and appraisal, ethical standards, presentation, Global Investment Performance Standards (GIPS) and performance measurement. About half of applicants pass this test as well.
People who hold the CFA designation can skip the first test and go directly to the Level II exam.
CIPM Conditions and Costs
The institute provides a set of study aids to help students with the exam. They include an e-book and an online learning program with flash cards, practice questions, and a mock exam.
When registering to take the exams, applicants must agree to follow the CFA Code of Ethics and Standards of Professional Conduct. Meanwhile, to keep their certificate current, they have to take 15 credit hours of continuing professional development.
There are two dates for each exam, in March and September. As a result, most applicants can complete their certification requirements in one year.
It costs $675 to register for the exams, with a July 31 deadline each year. That covers the cost of the exam and the CFA Institute study materials. However, early registration (before May 31) reduces the cost to $475. Applicants also have to pay the CFA dues of $275 annually.
CIPM Jobs
The CIPM certificate is an optional career credential. Therefore, olders don't receive any special privileges or powers.
The certificate has been offered since 2006. As of 2018, according to the CFA, there are 2,300 CIPM certificate holders.
While the CIPM certificate is optional, it's seen as a badge of expertise and accomplishment that can advance a career. As a result, CIPM holders often work at investment banks, investment management firms, investment research companies, and retirement plan sponsors.
Comparable Certifications
The Chartered Financial Analyst, also awarded by the CFA institute, is the most popular investment certification. Over the last half-century, more than 165,000 people have earned CFA badges. It's considered the designation of choice within the asset management field.
Further, the Chartered Alternative Investment Analyst (CAIA) is sponsored by the Chartered Alternative Investment Analyst Association. The association has about 11,000 members. This designation demonstrates knowledge and credibility in alternative investments.
Finally, the Certified Investment Management Analyst (CIMA) is a designation from the Investments and Wealth Institute. This certificate requires completing a college-level course of study. A short list of approved educational institutions offers these courses. Those schools include the University of Pennsylvania Wharton School, Yale School of Management, and University of Chicago Booth School of Business.
Bottom Line
Earning a CIPM isn't essential for an investing career. But it will help establish expertise and credibility in investment performance, fund manager assessment and presentation skills.
You can earn a CIPM in a year through moderate expense and effort. The limited upfront investment of time and money may give it an appealing cost-benefit ratio compared to other investment industry certificate programs.
Investing Tips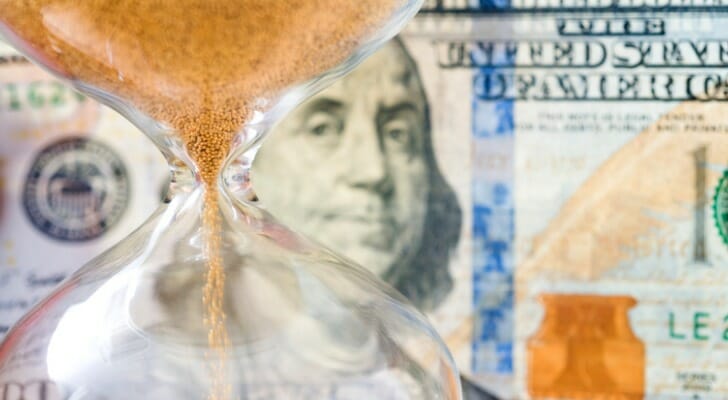 If someone who specializes in assessing investment performance sounds like they could benefit your portfolio, consider finding an advisor with a CIPM. Finding the right financial advisor that fits your needs doesn't have to be hard. SmartAsset's free tool matches you with financial advisors in your area in 5 minutes. If you're ready to be matched with local advisors that will help you achieve your financial goals, get started now.
Knowing how an investment will perform is only helpful if you have goals for that investment to reach. Do you know how much you'll need to invest, how much risk you're willing to accept, and how much of a bit inflation will take out of your investment? If not, SmartAsset's investing guide can make the picture a little clearer.
Photo credit: ©iStock.com/ijeab, ©iStock.com/Xesai, ©iStock.com/baona