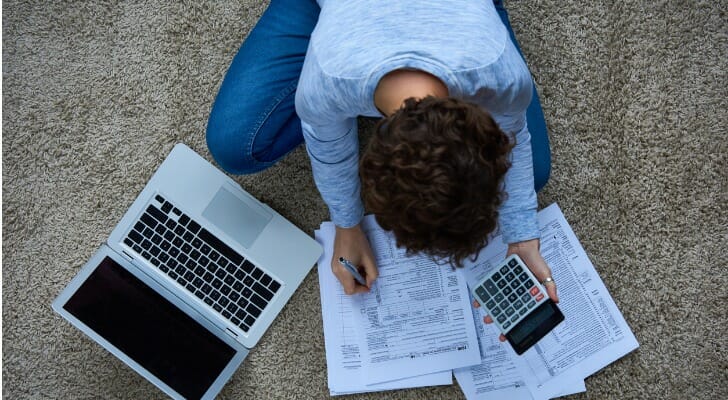 The state of Texas does not have an estate tax, however residents may still be subject to federal estate tax laws. If you live in Texas and are thinking about estate planning, this guide will walk you through what you need to know. If you think you need help with estate planning or general financial planning, you may want to consider getting a financial advisor. SmartAsset's matching service can help you find a financial advisor in your area that's a good fit for you.
Texas Estate Tax
Texas does not levy an estate tax. It is one of 38 states with no estate tax.
What Is the Estate Tax?
The estate tax, sometimes referred to as the "death tax," is a tax levied on the estate of a recently deceased person before the money passes on to their heirs. It only applies to estates that reach a certain threshold.
The estate tax is different from the inheritance tax, which is taken by the government after money or possessions have been passed on to the deceased person's heirs.
Texas Inheritance Tax and Gift Tax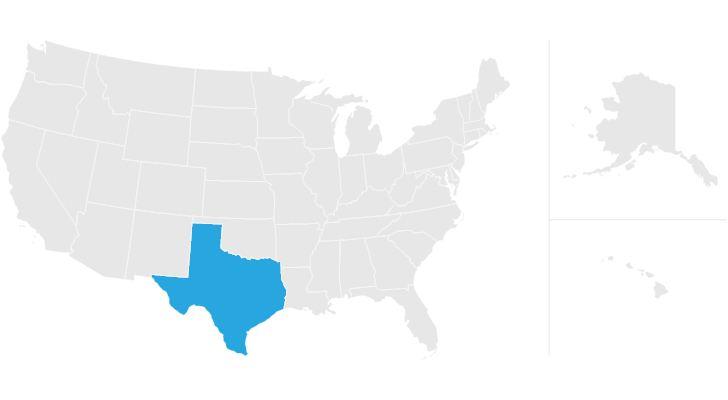 There is also no inheritance tax in Texas. However other states' inheritance taxes may apply to you if a loved one who lives in those states gives you money, so make sure to check that state's laws. For example, in Pennsylvania, there is a tax that applies to out-of-state inheritors. If you have a loved one who dies in Pennsylvania and leaves you money, you may owe taxes to that state.
Texas also has no gift tax, meaning the only gift tax you have to worry about is the federal gift tax. That allows you to gift up to $14,000 to an individual without paying any tax in 2017, and increases to $15,000 in 2018.
Federal Estate Tax
Regardless of the size of your estate, you won't owe taxes to the state of Texas. You might owe money to the federal government, though. The federal estate tax kicks in at $11.18 million for 2018, which increased after the new tax bill was signed at the end of 2017. This tax is portable for married couples, meaning that a if the right legal steps are taken a married couple's estate won't have to pay a tax on up to $22.36 million when both spouses die.
If an estate exceeds that amount, the top federal tax rate is 40%. A full chart of federal estate tax rates is below.
Here's an example of how it works: Let's say your estate is worth $15 million and you aren't married. Subtracting the exemption of $11.18 million, leaves you with a taxable estate of $3.82 million. Consulting the chart, you are in the highest bracket. Your base payment on the first $1 million is $345,800. You also pay 40% on the remaining $2.82 million, which comes to $1.128 million. That, plus the base of $345,800, means your total tax burden is $1,473,800.
FEDERAL ESTATE TAX RATES
Taxable Estate*
Base Taxes Paid
Marginal Rate
Rate Threshold**
$1 – $10,000
$0
18%
$1
$10,000 – $20,000
$1,800
20%
$10,000
$20,000 – $40,000
$3,800
22%
$20,000
$40,000 – $60,000
$8,200
24%
$40,000
$60,000 – $80,000
$13,000
26%
$60,000
$80,000 – $100,000
$18,200
28%
$80,000
$100,000 – $150,000
$23,800
30%
$100,000
$150,000 – $250,000
$38,800
32%
$150,000
$250,000 – $500,000
$70,800
34%
$250,000
$500,000 – $750,000
$155,800
37%
$500,000
$750,000 – $1 million
$248,300
39%
$750,000
Over $1 million
$345,800
40%
$1 million
*The taxable estate is the total above the federal exemption of $11.18 million.
**The rate threshold is the point at which the marginal estate tax rate kicks in.
Overall Texas Tax Picture
Texas is a very tax-friendly state, especially for retirees. There's no state income tax in Texas, so Social Security and any other retirement income you have won't be taxed. Keep in mind that you will still be paying federal income tax, but not owing any money to the state can be a relief, especially for those on a fixed income in retirement.
Property tax, though, is a different story. The state has some of the highest property taxes in the country. The property tax in Texas averages 1.94%, that's the fourth-highest in the nation. Finally the state sales tax base is 6.25%, but in most big Texan cities it's 8.25%.
Estate Planning Tips
If you still have questions after reading this, there are additional resources you can turn to. Dealing with your legacy or sorting through the estate of a loved one can be difficult. You might want to consider getting professional help in the form of a financial advisor. An advisor can help you make sure everything is set up to maximize your estate or the estate you've inherited. That said, finding the right financial advisor for your needs is no easy task, either. However, SmartAsset can help. SmartAdvisor is a free financial advisor matching service. After answering a series of questions about yourself and your financial needs, our program will match you with up to three advisors in your area. All of the advisors on the SmartAdvisor platform have clean records, free of disclosures. They're also all registered investment advisors.
If you're planning your estate, make sure you know the value of all your assets, including any retirement plans you may have. For instance, if you have a 401(k) plan through your employer, you should know the value of the account. SmartAsset's 401(k) calculator can help you figure it out.
Don't think that you are too young to start planning your estate. Even if you plan on being alive for many more years, it can't hurt to have a plan so that you know everything is taken care of in case tragedy strikes.
Photo credits: ©iStock.com/mediaphotos, SmartAsset, ©iStock.com/RoschetzkyIstockPhoto