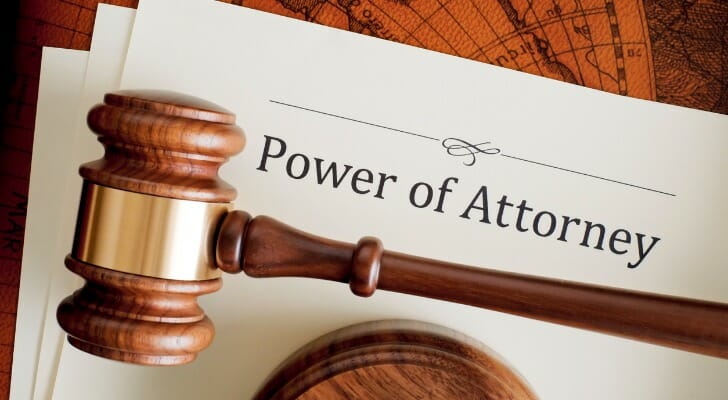 When you need someone to make legally binding decisions on your behalf, you grant them that authority with a power of attorney form. There are many titles for the person who exercises this authority on your behalf. One such title is "attorney-in-fact." Here's what you need to know about this aspect of estate planning. Consider working with a financial advisor as you evaluate whether to delegate such authority to another person.
What Is Power of Attorney?
Power of attorney is a grant of authority which allows someone to make legally binding decisions for you and on your behalf. When you grant someone this authority they have the power to act in your place, meaning that their decisions are as binding on you as if you had made them yourself. For example, a power of attorney can sign contracts for you, execute financial transactions and even make medical decisions.
While you can overrule the decisions made by a power of attorney, you can only do so to the extent that you could change your own mind about a legal action. For example, say your power of attorney opens a new bank account in your name. You're free to close that bank account the next day and transfer out all the funds. On the other hand, say that your power of attorney signed a contract to sell your home for you. You can't decide that you could get a better price and void the deal. That contract is as binding as if you had signed it yourself.
There are generally three ways to assign someone power of attorney:
General – The person can make almost any legally binding decision on your behalf as if you had made it yourself. The only limits on this assignment are those set by law. For example, no state allows a power of attorney to enlist their principal in the armed forces or to enrich themselves with their principal's assets.
Limited – The person can make legally binding decisions on your behalf within a certain scope of authority. For example, it is common to give an accountant financial power of attorney so that they can file their clients' taxes. The accountant has the authority to access their client's finances and make financial decisions consistent with preparing and filing tax paperwork, but has no authority outside that scope, such as taking possession of client assets.
Specific/Special – The person can only make specific, narrowly defined decisions. For example, someone might give a trusted realtor power of attorney to sell their house. The realtor would have the authority to sign the relevant contracts for that transaction, but nothing else.
Power of attorney can be durable or temporary. A durable power of attorney continues until you explicitly revoke it while a temporary grant specifies when that power will end. Power of attorney can also be "springing," meaning that it only takes effect under certain conditions. For example, say you establish a durable springing power of attorney in case of incapacitation. In that case, this grant would last indefinitely but would only take effect at times that you're incapacitated.
Every state has different laws regarding the scope of power of attorney and how you define it. However in most, if not all, states you must assign power of attorney in writing. This grant must be notarized. The same is also typically true for revoking or amending power of attorney.
What Is an Attorney-in-Fact?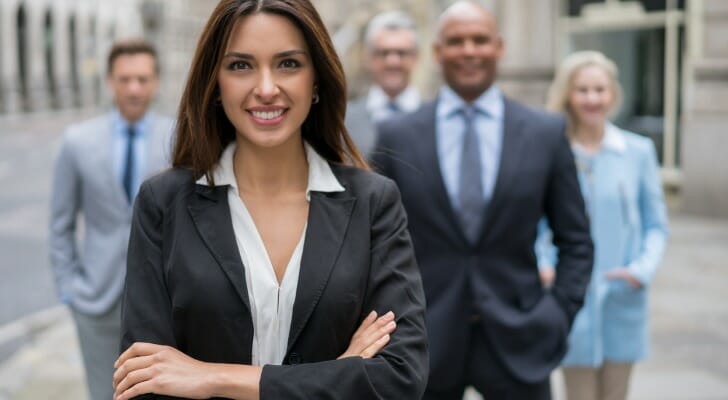 Attorney-in-fact is one of the many possible titles for the person to whom you grant power of attorney. For example, say you grant financial power of attorney to your accountant so they can prepare and file your taxes. Your accountant will then act as your attorney-in-fact for the purposes of filling out your tax forms and submitting them on your behalf to the IRS.
It is more common to call this person your agent. Attorney-in-fact is a technical and relatively rarely used term.
Your attorney-in-fact does not need to be a lawyer. They do not need any kind of professional license at all. Despite the language surrounding power of attorney and attorney-in-fact, this has nothing to do with practicing law.
Your attorney-in-fact usually will need to present their paperwork giving them power of attorney before most third parties will (or should) accept their authority. For example, the bank will most likely want to see the power of attorney form before allowing your attorney-in-fact to make a withdrawal or sign a loan document. For this reason it's a good idea to grant power of attorney as clearly and specifically as possible. This is to prevent confusion, as it's hard to predict how third parties will respond to an unclear grant.
It is extremely important to choose your attorney-in-fact carefully. Power of attorney is a vast grant of authority. You are handing someone the rights to make your decisions for you, decisions that you will have to live with. Even if you give a limited power of attorney this will still affect a very important part of your life. (This is by definition. Power of attorney rarely applies to unimportant matters.)
For that reason, people generally limit this to a family member or a trusted friend. An attorney or licensed financial advisor will also make a good choice, not just because of their professionalism but because those jobs come with legally enforceable fiduciary duties that give you recourse in case they abuse your trust.
The Bottom Line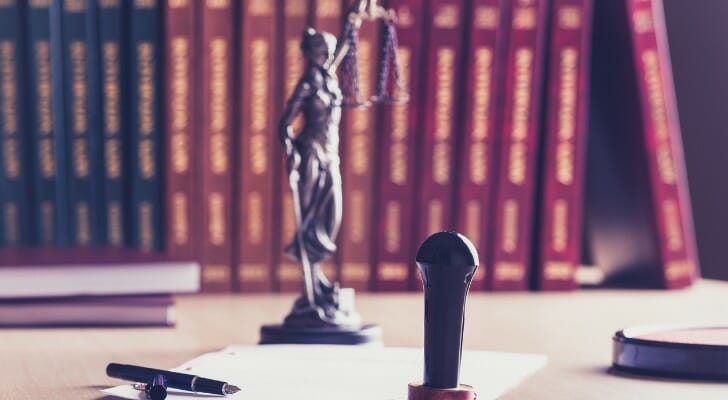 Power of attorney is the authority to make legally binding decisions on someone's behalf. The person to whom you grant power of attorney is called your attorney-in-fact. This power, however, does not apply to making changes to a will or trust. It ends when you die — or earlier. It can never be invoked after your death. You can limit the power in scope or to a certain timeframe or event (such as your becoming incapacitated). You can also revoke it.
Tips on Estate Planning
A financial advisor can help you coordinate your financial strategies and tactics with estate planning. Finding a qualified financial advisor doesn't have to be hard. SmartAsset's free tool matches you with up to three financial advisors in your area, and you can interview your advisor matches at no cost to decide which one is right for you. If you're ready to find an advisor who can help you achieve your financial goals, get started now.
Use SmartAsset's estate planning guide to find critical information on aspects of the process, including power-of-attorney laws specific to the state you live in.
Photo credit: ©iStock.com/Creativeye99, ©iStock.com/andresr, ©iStock.com/djedzura