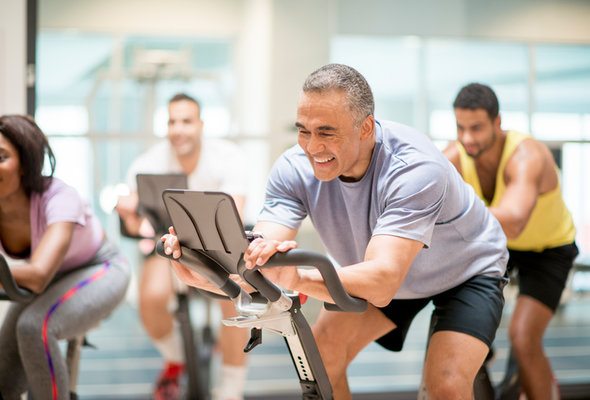 Getting in shape can be expensive, with all the pricey exercise classes, gym gear and subscriptions. However, there are some gyms out there where you can get the benefits of working out without overly draining your wallet. If you're looking for a place to work out that won't break the bank, check out these deals from the nation's most popular fitness centers. Be sure to select the membership option that best meets your fitness and financial needs.
If you're budgeting your gym expenses, make sure you also have a long-term financial plan in place. Speak with a local financial advisor today.
The Cheapest Gym: Planet Fitness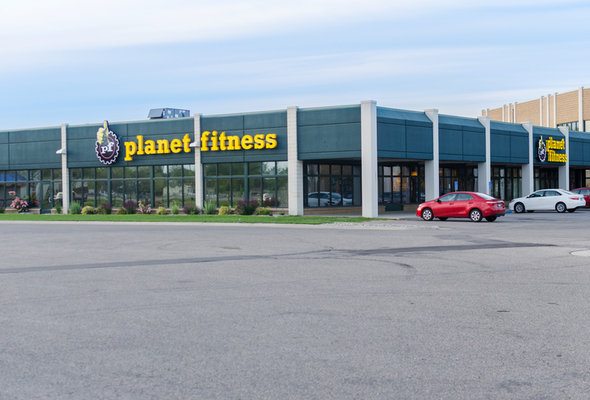 Planet Fitness is a spacious gym that has ample equipment at its more than 2,000 locations across the U.S. Planet Fitness prides itself in being the "judgement free zone," or a gym where the occasional athlete will feel comfortable navigating. According to the New York Times, Planet Fitness can be summed up as a "gym for people who don't like gyms." It also offers weekly aerobic and cardio classes to work with your busy schedule.
There are a few different membership options at Planet Fitness. A Black Card member pays a $1 start up fee, a $39 annual fee and a $22.99 monthly fee. While that will run you $315.88 a year, it comes with a few enticing benefits. The Black Card membership has reciprocity at any location around the world, so you can work out on business trips or vacations. With the card, you are also granted unlimited use of massage chairs and tanning beds, 50% off drinks and you can bring one guest per day for free. If you're planning on recruiting a gym buddy to motivate you, this might be the membership for you.
Planet Fitness also offers a base membership, which costs $1 to sign up, a $39 annual fee and $10 every month. It's the more cost-efficient option, though you lose access to the rest of the aforementioned Black Card perks. That means you'll pay extra for tanning beds, massage chairs and more.
The membership offers at Planet Fitness have very specific deadlines and expiration dates. So before you sign up, be sure to call a location near you to ensure that you're getting the best deal possible.
High Quality Gym With Low Costs: Gold's Gym
Gold's Gym facilities across the country are known for their top-of-the-line equipment, which has led to their generally positive image across consumer reviews. If you have a Gold's Gym nearby, stop in and explore the free pass, which gives you free access to their facilities before you make any commitment.
There are three different plan options at Gold's:
Basic Fitness Membership: This gives you access to all gym equipment, as well as one personal training session. This option is a yearly commitment, with a monthly arrangement after the first year. Costs include a $49 annual fee, a $1 orientation fee and a $29.99 monthly fee.
Basic Fitness Membership (Month to Month): This option comes with the same benefits as the first membership, though you'll instead pay month-to-month rather than commit for the first year. Costs include a $49 annual fee, a $1 orientation fee and a $39.99 monthly fee.
VIP Membership (Month to Month): Being a VIP means you have full access to all gym equipment, group exercise classes and spin classes. You also receive two personal training sessions. This monthly plan costs $49.99 per month, a $1 orientation fee and a $49 annual fee.
If you promote Gold's Gym on social networking sites or refer members, you can qualify for a rewards card. Perks include free personal training sessions, depending on the location.
Bargain Community Gym: YMCA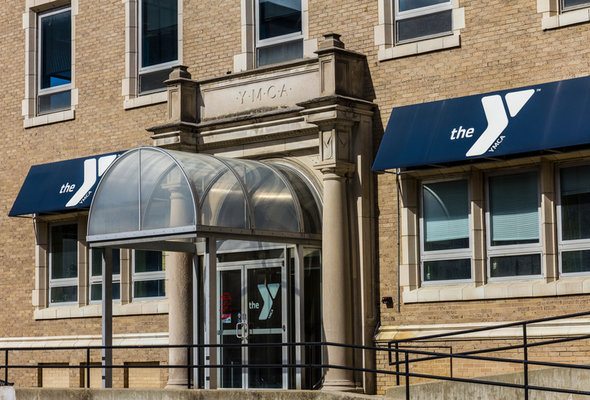 YMCA's fitness centers are oldies, but goodies. Their membership rates depend on the age of the participant, with no down payment. Young adults aged 18 to 25 are $36.50 a month, or $438 a year, while adults from 26 to 64 pay $62.50 a month, or $750 a year. If you're 65 or older, your rate will be $41.50 a month, or $498 a year.
YMCA is one of the only facilities to offer extremely inexpensive day trip trials. Its flexibility, simple schedule and inexpensive classes have helped them land on this list.
Bottom Line
Gym expenses can add up over time, so make sure that the membership you're paying for is a worthwhile investment for your needs. Shop multiple gyms in your area to find the best deal, and look out for discounts around New Years and other holidays.
Tips for Managing Your Budget
Your gym subscription should hold a place in your budget plan, just like any other cost. If you're looking to optimize your budget and build a long-term financial plan, consider working with a local financial advisor. Finding a financial advisor doesn't have to be hard. SmartAsset's free tool can match you with local advisors in just five minutes. Get started now.
Having a stout budget in place is integral to maintaining the health of your financial life. As you write up your budget, be sure to account for all of your costs, including bills, groceries, gas, gym subscriptions and more. To get started building your budget, stop by SmartAsset's budget calculator.
Once you choose your next gym, look into which option is most convenient for you to get to regularly. You should also keep an eye out for any promotional deals that a gym might be running.
Photo Credit: ©iStock.com/FatCamera, ©iStock.com/Ben_Harding, ©iStock.com/jetcityimage