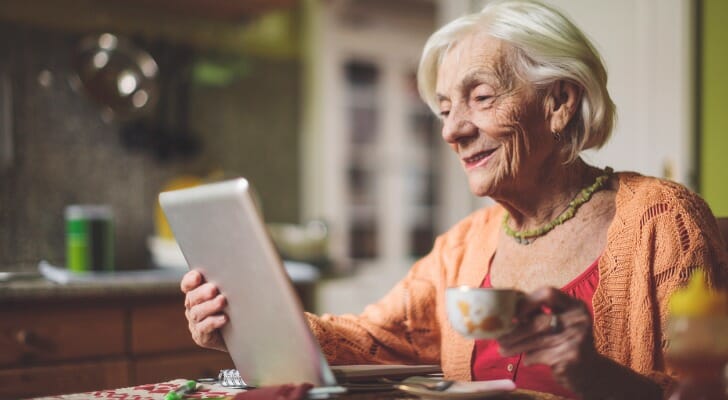 Maintaining a budget is one of the first steps in achieving good financial health. There are different ways to make and keep a monthly budget, including writing it out by hand, using a spreadsheet or logging your expenses in a budgeting app. Going the mobile app route can save you time and make budgeting easier if you're automatically tracking how money moves in and out of your bank account. Here are some of the best budgeting apps to help you manage your money in 2022 and beyond. Consider working with a financial advisor to see how you can maximize the growth of your savings.
1. Best Free Budget App: Mint
Mint is one of the most popular budgeting apps and it's a solid choice if you're interested in using a free budget app to track spending and income each month. When you download the Mint app for Apple or Android devices, you can sync up your bank accounts to automatically record budgeting expenses and income.
You can use Mint to:
Easily categorize expenses
Generate real-time reports on spending
Track your monthly bills
Create a monthly budget
Compare spending trends over time
Set spending alerts
Mint also allows you to check your credit score for free and get free credit monitoring.
Who It's Good for: Mint can work well for beginning budgeters or anyone who wants to be able to see exactly where his money goes at an easy glance.
2. Best for Tracking Expenses: PocketGuard
PocketGuard is another free budget app that's designed for people who like simplicity when it comes to managing their money.
Similar to Mint, PocketGuard syncs up with your various financial accounts. Where it differs, however, is in its approach to budgeting. This financial app helps you create your budget based on your spending habits and alerts you to areas where you could save money.
PocketGuard is also a handy budgeting app if you're interested in lowering your monthly expenses. The app reviews your recurring expenses, such as cable TV, cell phone service and streaming subscriptions, and helps you find better deals on them with different service providers.
Who It's Good for: Overall, PocketGuard is a great free budget app for people who are interested in saving money on bills and like having visuals like pie charts to track their budgeting progress.
3. Best for Zero-Based Budgeters: EveryDollar
Zero-based budgeting means giving every dollar in your budget a job each month. The goal is to have $0 left over to eliminate wasteful spending.
The EveryDollar app, created by Dave Ramsey is designed for people who follow the zero-based budget approach. This app, which you can download on Apple and Android devices, makes it easy to assign every dollar you have coming in each month a place to go.
There is a free budget app version of EveryDollar or you can upgrade to EveryDollar Plus for a fee. The Plus version walks you through Dave Ramsey's seven baby steps to financial freedom, including paying down debt, building emergency savings and giving to charity.
Who It's Good for: People who want to create a zero-based budget and avoid unnecessary spending each month.
4. Best for Getting a Month Ahead: YNAB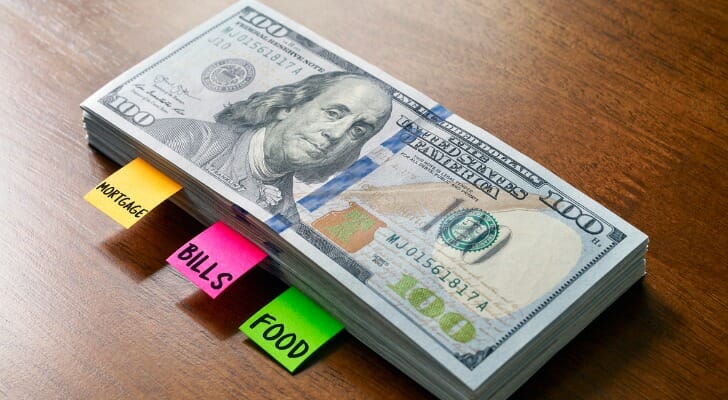 You Need a Budget, or YNAB for short, is another zero-based budgeting app with a slightly different take. This budgeting app helps you get to a point where you can budget a month ahead by using last month's income to pay this month's bills. YNAB is a good budgeting app to try if you want to get really detailed with your budget numbers and you like having visuals to see where your money is going.
It's one of the most comprehensive budgeting apps, which is great if you're looking for something more advanced than what some free budget apps offer.
The only catch? There is a fee to use YNAB, which you can pay monthly or annually.
Who It's Good for: People who want to take a deep dive into their expenses and income each month and don't mind paying a fee to maintain a budget.
5. Best for Cash Envelope Budgeting: Mvelopes
The cash envelope budgeting system is another popular way to budget. This system involves using cash envelopes to set aside money for various budgeting expenses. The idea is that once you've used up all the cash in a particular envelope, you can't spend any more money in that category for the month.
Mvelopes applies the cash envelope system using a digital budgeting app format. You can sync your bank accounts to the app to track income and spending in one place.
This isn't a free budget app, but the monthly plans are fairly affordable. There are three Mvelopes tiers you can choose from, depending on which features you need most.
Who It's Good for: People who follow a cash-based budget and want a way to simplify it with digital envelopes.
6. Best Budgeting App for Couples: Goodbudget
Managing your budget as a couple can be challenging, but it's important to get a system in place that works for both of you. The Goodbudget app makes that less of a hassle.
With this app, you can sync accounts across multiple devices so that everyone who's involved in the budgeting process can see what's going in and out. You can sync Goodbudget accounts on up to two devices for free. After that, you'll need to pay a fee to upgrade your account.
Goodbudget uses digital "envelopes" to divvy up expenses so you can add as many or as few budgeting categories as you need. So this could be an alternative to Mvelopes to consider if you use the cash envelope approach.
Who It's Good for: Couples who want an easy way to manage joint household budgets together.
7. Best for Tracking Investments: Personal Capital
If you've managed to accumulate some investments or savings beyond an emergency fund, the Personal Capital app could be the ideal budgeting solution.
This app syncs with your bank, credit card and investment accounts so you can easily get a snapshot of your net worth. You can manage your budget, while also checking your debt payoff progress or monitoring your retirement accounts and other investments.
Personal Capital is free to use if you just want it for budgeting and tracking expenses. If you decide you want to take advantage of Personal Capital's investment advice, there's a fee for that.
Who It's Good for: People who are interested in saving and investing as well as budgeting.
The Bottom Line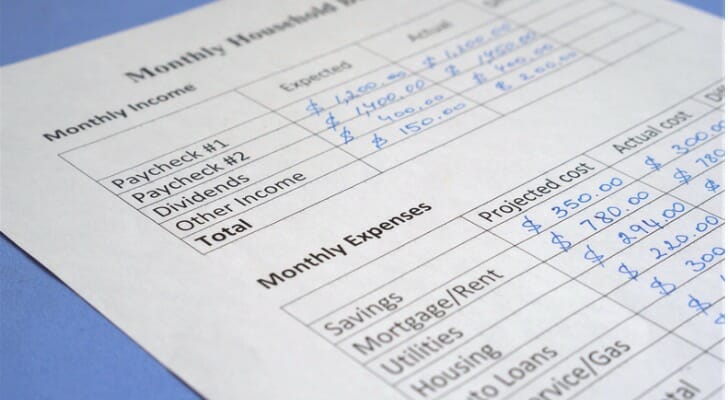 Budgeting apps can make your financial life easier to manage since they can take the heavy lifting out of making a budget. And once you have a budget in place, it also becomes easier to stick to a plan for saving, paying down debt or working toward other financial goals. Whether you choose a free budget app or a paid one, the apps included here are some of the best tools for tackling your personal finances in 2022.
Budgeting Tips
Consider talking to a financial advisor about which budgeting system or budget app might work best for you. If you don't have a financial advisor yet, finding one doesn't have to be complicated. SmartAsset's free tool matches you with up to three financial advisors who serve your area, and you can interview your advisor matches at no cost to decide which one is right for you. If you're ready to find an advisor who can help you achieve your financial goals, get started now.
If you'd prefer an alternative to mobile budgeting apps, take advantage of our free online budget calculator. Also, when making a budget don't focus solely on income and expenses. Creating a specific budget line item for investing in a retirement account, taxable brokerage account or an emergency savings fund are also key elements of wise financial stewardship.
Photo credit: ©iStock.com/Eva-Katalin, ©iStock.com/gerenme, ©iStock.com/Fevziie Ryman