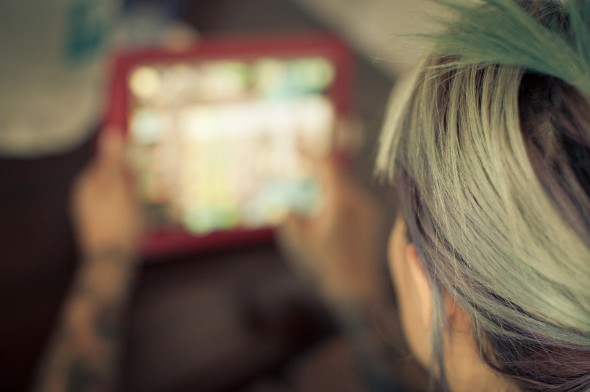 Over 40% of U.S. households have access to a video streaming service, according to a 2015 Nielsen report. What's more, 13% of households have more than one streaming service membership. If you use Netflix, Hulu Plus or one of the other popular streaming services, you're not alone. Let's take a closer look at the rise of video streaming service and what their popularity means for the future.
Check out our budget calculator.
Streaming Services on the Rise
Currently, around 2 in 5 households use a video streaming service. Video streaming services are on the rise. According to PricewaterhouseCoopers, "streaming is one of the fastest-growing consumer sub-segments and is projected to reach $10.1 billion in 2018, up from $3.3 billion in 2013, at a 24.8 percent CAGR [Compound Annual Growth Rate] in the U.S."
By 2017, the combined revenue of TV video on demand and subscription streaming services is expected to be greater than the revenue of the country's movie theater box offices.
Streaming services buy the licensing rights to content and/or produce their own content. They then provide that content to consumers, generally through a monthly subscription model. In other words, the economics of streaming services are not ad-supported.
The exception to this is Hulu Plus' lowest-price offering, which comes with a limited number of ads. In general, though, subscription is marketed as an alternative to both viewing ads and pirating content.
When you think "streaming service" you probably think Netflix. According to Nielsen, 36% of all U.S. households that have TVs use a Netflix account, compared to 13% that have streaming access through Amazon Prime and 6.5% with Hulu Plus.
Though it started in the U.S., Netflix is now a global powerhouse. By the end of 2016, the company expects to be available in 200 countries. In 2015, the streaming service expanded to Japan, Spain, Italy, Cuba, Australia and New Zealand, among others. The company's stock rose by 138%.
Netflix isn't the only game in town, however. Google recently got in on the subscription streaming action, with YouTube Red. For $9.99 per month, subscribers can view YouTube videos without ads. They'll also get access to original YouTube TV series, YouTube Music and YouTube Gaming.
Original content is key to the current streaming service landscape. Consider the example of Netflix. With shows like "Orange is the New Black" and "House of Cards" Netflix was able to make itself essential to more consumers, elevate its brand and become more than just a clearinghouse for other people's video content.
Related Article: The Internet Will Be the Death of the Cable Bill
How We Stream
If you're a millennial, you may have an image of the streaming service user as a someone who owns a laptop (and maybe a projector) but no TV. This may be true for some Americans, but as a whole, "Streaming Video on Demand" (SVOD) households are overwhelmingly TV owners.
According to Nielsen, "Homes with subscription streaming services have both a penchant for TV-connected technology and, perhaps more importantly, display the greatest usage of these devices — nearly 50 minutes more than a typical TV home." In other words, streaming service subscribers watch more TV.
They tend to be more tech-heavy households, too. 95% of SVOD households boast an HD display for viewing, compared to 88% of TV-only households. 58% of SVOD households have a DVR, compared to 49% of TV-only households. 49% of streaming service households have multiple personal computers, compared to 34% of TV-only households.
The difference in tech saturation between streaming service households and TV-only households could point to a correlation between streaming service memberships and overall household wealth.
Streaming Services and the Personal Budget
According to Parks Associates research, "over one-third of video consumed per week is OTT, but it is only 9% of the household video budget." ("OTT" refers to over-the-top content, content delivered over the internet.) Streaming services are relatively affordable, particularly if you stick with just one (or if you use a shared password – we'll get to that later).
As of now, the price range for video streaming services is pretty narrow. The lowest-price option with Netflix is $7.99 per month, but most opt for the $9.99 option because it doesn't limit users to a single device. Hulu's lowest-price option is also $7.99, but includes limited commercials. A commercial-free option will cost you $11.99 per month. HBO Now, HBO's stand-alone streaming service, starts at $14.99 per month.
What about Amazon Prime's video service? Amazon's economic model works a little differently. $99 per year gets you an Amazon Prime membership, which comes with the free shipping that Amazon Prime is known for. Included in that package is unlimited access to Amazon's video streaming of movies and television, such as the critically acclaimed series "Transparent."
Want access to more live TV? You might be interested in Sling TV. A $20 monthly Sling TV membership gets you live access to channels including AMC, the Food Network, TNT, ESPN and more. If you're a loyal CBS viewer you can get access to current (and some past) CBS shows for $5.99 per month. Showtime offers something comparable for $10.99 per month. Acorn TV offers a lineup of new and old British television favorites for $4.99 per month.
Once you decide which streaming service is the best match in terms of content you'll need to find a good price match. If you frequently buy in bulk on Amazon and you'd get your money's worth of free shipping out of a $99 Amazon Prime membership, you could always start with that and see if there's enough video streaming to meet your needs.
Whether you choose one streaming service or combine two or three (or more!), you'll almost certainly spend less per hour of video content than you would if you had cable or went to the movie theater for every film you watched. According to The Hollywood Reporter, the average price of a movie ticket in the U.S. is at an all-time high of $8.61.
You could buy one average-priced movie ticket per month, or pay $7.99 for Netflix's cheapest option. Of course, the experience of going to the cinema is very different from the Netflix-on-the-couch experience, but the price argument makes itself, particularly if you're trying to save money.
Even millennials, notorious for wanting free content, are jumping on the streaming service bandwagon. Consulting juggernaut Deloitte predicts that the average millennial spending on SVOD grew by $40 in 2015. In the U.S. 43% of 18-34 year-olds are streaming service subscribers.
The Limits of the Streaming Model: Bandwidth
Netflix accounts for nearly 37% of U.S. internet bandwidth usage at peak hours. The combination of Netflix and YouTube eats up around half of internet bandwidth. The bandwidth-gobbling nature of streaming services is a limitation for the economic model of streaming services.
This is true at both the individual and the national level. At the individual/household level, consumers may not buy streaming service subscriptions because their home internet isn't fast enough, or because their mobile data plans are too restrictive to make video streaming affordable on mobile devices. Countries with slower average internet speeds may not be suitable markets for SVOD.
No wonder Netflix recently announced that it was working on ways to help subscribers use up to 20% less bandwidth without sacrificing video quality. Bandwidth is a major limitation for all video streaming, particularly mobile streaming because many consumers have limited data plans.
According to a recent Economist article, "Video gobbles up so much data that by 2018 it is likely to account for 80-90% of global consumer internet traffic." Expect more innovation in how we stream video as providers solve for the bandwidth problem.
According to Nielsen research, 35% of American TV-owning households have broadband access but don't use any subscription streaming services. What's more of a challenge to the streaming model is the fact that 24.5% don't have a broadband connection.
That's part of the reason that Netflix's DVD delivery service is still alive and well. Customers in rural areas without great internet are using the DVDs to access the movie and TV content they want. For those customers, streaming penetration will be an uphill battle.
The Limits of the Streaming Model: Password Sharing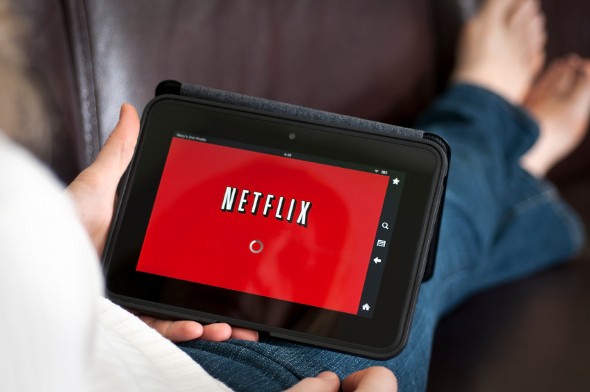 Another limit to the video streaming model is password sharing. Password sharing for streaming services is common, especially because many services allow you to stream on a handful of devices at the same time. Maybe you share (or borrow) a streaming password yourself.
The heads of Netflix and HBO have brushed off concerns about password sharing threatening the economic model of streaming services. Still, a sizable sum is lost to password sharing. Research by Parks Associates found that streaming services lost around $500 million in revenue worldwide to "credential sharing" in 2015.
According to the research, "6% of U.S. broadband households use an OTT video service that is paid by a person living outside of the household." 11% of households use a shared account.
The practice of password sharing for video streaming services is more common among younger Americans. Parks Associates research found that "20% of OTT users aged 18-24 use an OTT video service paid by someone outside the home, the highest of any age group."
Further research into password sharing among Americans between the ages of 18 and 24 found that "few respondents expressed guilt or embarrassment over using someone else's video service credentials." That could mean that, while password sharing isn't a threat to streaming service revenue now, it may become more of a problem as young Americans age and pass on their norms around password sharing.
Looking Ahead
As today's older Americans (those most willing to pay and least likely to share passwords) age out of the market, will they be replaced by consumers who don't want to pay for their own subscription services? Time will tell. What seems certain is that streaming services will continue to look for less bandwidth-intensive ways to deliver content, and continue to produce their own original content.
Photo credit: ©iStock.com/Marco_Piunti, ©iStock.com/LPETTET, ©iStock.com/mphillips007