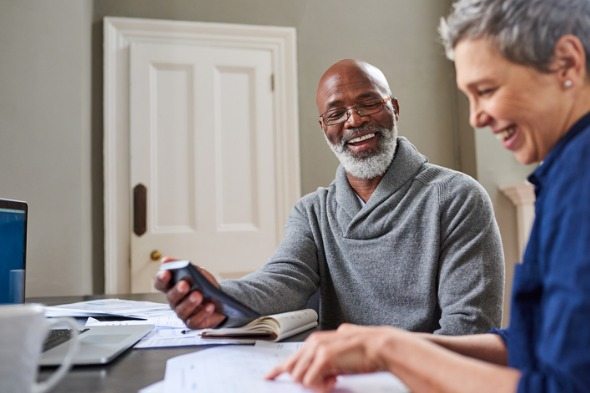 Saving for retirement is important for people of all ages, with a 401(k) being a particularly popular option. However, this standard account type may not always be enough. That's where an individual retirement account, or IRA, comes in. IRAs let you save for retirement without going through your employer. Furthermore, an IRA CD lets you lock in a CD-style interest rate in the form of a term-based retirement account. IRAs, 401(k)s and IRA CDs are three options to save for retirement, but there are many other possibilities on the market. Speak with a financial advisor to learn more about how this investment could benefit your own retirement plan.
What Is an IRA CD?
An IRA CD is simply an IRA where all the money is invested in certificates of deposit (CDs). To understand what that means, let's look at the two types of bank accounts that an IRA CD combines: an IRA and a CD.
A CD is an account that typically offers a higher interest rate than a savings or checking account. However, your money is tied up in the CD for a predetermined length of time, known as the CD's term. If you withdraw money before the end of the term, you will likely pay considerable penalties. A CD term could be as short as three months or as long as 10 years. The longer the term, the higher the interest rate usually is.
An IRA is a tax-advantaged retirement account that allows you to save and invest your money in a number of different ways. The IRA itself is not an investment. It is more like a home for your investments. Many people use IRA funds to invest in stocks and bonds but you could also put it into money market accounts or CDs. Regardless of which type of IRA you have or how you allocate IRA funds, the advantage is that you do not pay tax on your money as it grows. You pay tax before you contribute to the account or after you withdraw from the account, depending on the type of IRA you have.
So if you wanted to, and assuming your bank allows it, you could invest some of your IRA funds in stocks, some in bonds, put some in a money market account and then put some in CDs. If you wanted to put all of the funds in CDs, you would have an IRA CD.
Pros of Using an IRA CD
Now that you understand what an IRA CD is and how one works, let's see if it's the right choice for you. Here are a few pros to consider.
IRA CDs are a secure way to invest your money. So long as you open an IRA CD with an FDIC-insured institution, your savings are insured for up to $250,000. Even if your financial institution fails, you're protected up to that amount. This is not the case for other investments like stocks or bonds.
CD interest rates do not fluctuate with the market. The rate you agree to when you open the CD is the rate you will get. That predictability can help you plan your retirement savings because you know exactly how much you'll earn from a CD.
A CD is also a straightforward investment tool. There isn't a lot to consider when choosing one and it isn't likely to make adjustments throughout its life. Investing in an IRA CD is easier and less time-consuming than designing and managing your own investment portfolio.
Speaking of investments, they are usually subject to management fees. Depending on how you invest, you may have to pay brokerage fees and expense ratios. Fees eat into your retirement savings and may only make it harder for you to reach your goals. With a CD, you won't have those fees.
Cons of Using an IRA CD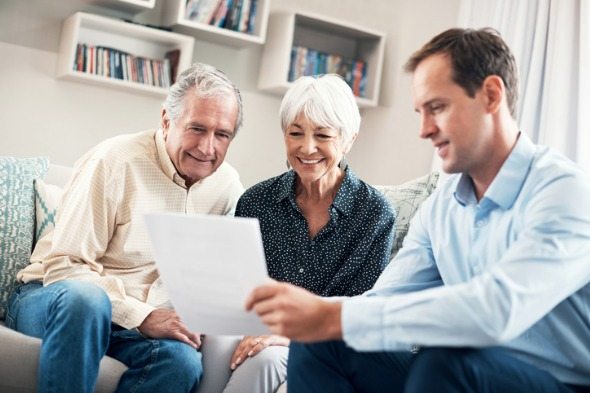 Even though CDs give you a predictable return, they provide a relatively small return. With rates that usually fall between 1% and 2%, a CD's rate of growth is so low that it won't always outpace inflation. If your retirement investments are mostly in an IRA CD, you won't make as much as you would from a diverse portfolio of stocks, bonds and other investment options.
If you withdraw money from a CD before it reaches full maturity (the end of its term), you will have to pay an early withdrawal penalty. The exact penalty will vary by CD and financial institution.
Don't forget that an IRA CD is also subject to the same rules as any other IRA. That means it is subject to the same IRA contribution limits. You will also pay the same taxes and penalties that you would owe for early withdrawal from an IRA (in addition to early withdrawal penalties for the individual CDs).
Another consideration is that CDs require a minimum investment. A long-term CD could have a minimum as high as $10,000. That naturally makes them a bad choice for people who don't have enough to pay that minimum. At the same time, remember that CDs with a higher minimum usually have higher yields.
Which CDs Can You Use in an IRA CD?
You can use any CD as part of an IRA. So if you're looking to open an account, a good way to start is by comparing CD terms and rates. Some financial institutions also offer CDs that are specifically for retirement. These CDs usually have term lengths of 10 years or more. They are also likely to have higher yields and higher minimums than a CD with a shorter term.
Who Should and Should Not Invest in an IRA CD?
IRA CDs are great for conservative, low-risk investors who want security against their initial capital and a guaranteed yield. If you will retire soon or are already retired, you may want to shift some of the nest egg into an IRA CD. You will earn a relatively low return, but that could be enough if your goal is just to secure the money you've already saved.
Because IRA CDs offer a relatively low return, they are not ideal for younger investors or people who are just starting to save for retirement. Individuals who have decades before they retire are usually better served with a diverse portfolio.
You should also avoid an IRA CD if you will need to use the money that you invest. Withdrawing money early from a CD is not a good idea because of the early withdrawal penalties.
How to Open an IRA CD
As we mentioned, you can use any CD in an IRA, but some banks have created special CDs for the express purpose of growing retirement savings. They usually offer more favorable terms in exchange for more restricted accessibility (i.e. longer terms). Here are some IRA CDs that you should consider:
The IRA CD from Northpointe Bank is very similar to Northpointe's regular CDs, but it only costs $500 to open instead of $1,000. You can choose your term length and interest rate, from a seven-day 0.30% APY to over 60-month 1.90% APY. The plentiful options mean it's flexible no matter your goals.
PNC Bank offers IRAs as a CD or Premiere Money Market account. For the CD option, rates range from 0.05% APY for three months with balances of $1,000 – $9,999.99 to 1.5% APY for 10 years with balances of more than $500,000. The minimum deposit is $5,000 for shorter term lengths and $1,000 for any term longer than 90 days. If you have a Performance Select Checking Account, you can qualify for higher rates. It's best to visit a PNC branch to get the most accurate information and an easier application process.
If you have at least $250, you can open an IRA CD with Citibank. Rates range from 0.05% to 1.64% APY depending on the term length. There's a five-month promotional account that earns at 0.75% APY and an 18-month promotional account that earns at 1.01% if fixed and 1.64% if variable. You can't apply for a Citibank IRA online. You'll need to send a printed application, visit a branch or call an account specialist at 1-800-695-5911.
Bottom Line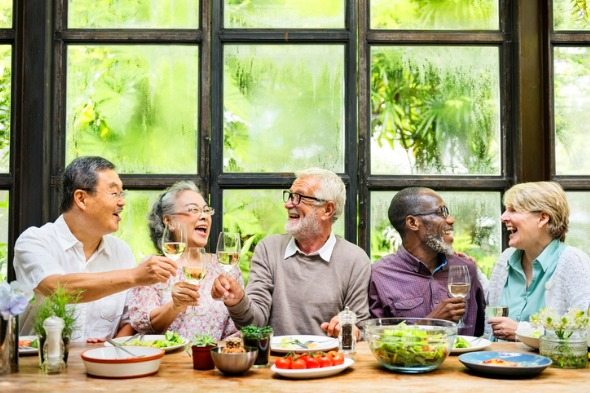 An IRA CD is a type of IRA that consists of CDs. You can use any CD in an IRA but some banks have CDs that are specifically for retirement savings. These usually have long terms of about 10 years and higher yield rates. In general, an IRA CD is a great way to invest for retirement without exposing yourself to many risks.
Those who are close to retirement or already retired should particularly consider using CDs. If you have decades to go before you retire, you may not want to use an IRA CD. Their low growth rates of 1% – 2% won't help you as much as a diverse investment portfolio will. As with any investment decision, consider your specific situation, goals and needs before putting money into an IRA CD.
Tips for Retirement Planning
Planning for retirement is one of the most important financial ventures you'll ever encounter. If you're unsure of whether you're doing everything you can to maximize your retirement savings, perhaps it could be worth working with a financial advisor. SmartAsset's free matching tool matches you with up to three financial advisors who serve your area, and you can interview your advisor matches at no cost to decide which one is right for you. If you're ready to find an advisor who can help you achieve your financial goals, get started now.
As you think about how you need to save for retirement, start with your monthly budget. A good rule of thumb is that in retirement, you'll spend 70% to 80% of what you spend now. Your budget will help you figure out what that translates to in dollars.
Employer-sponsored retirement plans, like 401(k)s, are a great way to save for retirement. If you're self-employed, you can still save by opening a SEP-IRA. A SEP-IRA is relatively easy to set up and has flexible rules on annual contributions.
Photo credit: © iStock/PeopleImages, © iStock/shapecharge, © iStock/Rawpixel Ltd