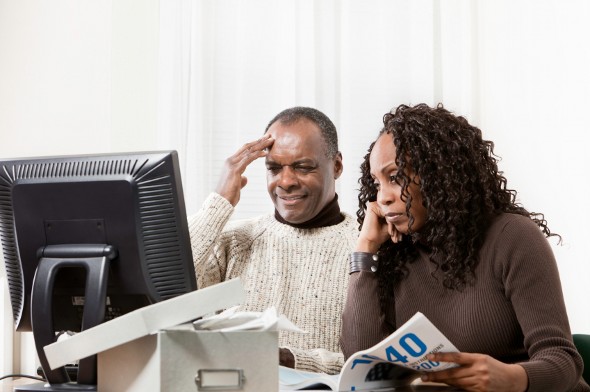 Accidents happen. In the mad rush to file taxes every spring, it's easy for filers to get mixed up and file incorrect tax returns. If you under-report your income or you realize you missed out on claiming tax credits and deductions, don't worry. As long as you file amended tax returns, you'll be just fine. Filing amended returns isn't as difficult as you might think.
Filing an Amended Tax Return: The Basics
There are two main reasons a person might want to amend a tax return. The first is if he or she under-reported income. The second is if he or she didn't claim all the relevant deductions and credits. In the first scenario, amending the tax return increases tax liability. In the second scenario, filing an amended return will decrease tax liability or increase the size of the tax refund.
Made a mistake in more than one tax year? You'll need to file an amended tax return for each year. If you find out that you owe the IRS more than your original tax return would suggest, make sure you pay what you owe in a timely manner, or you could face IRS penalties and interest charges.
Check out our federal income tax return calculator.
Filing an Amended Tax Return: The Nuts and Bolts
If you're wondering how to amend a tax return you should rest easy – you don't have to completely redo your tax returns. If you initially filed your federal income taxes using form 1040, 1040A, 1040EZ, 1040EZ-T, 1040NR or 1040NR-EZ you're in luck. IRS Form 1040X, Amended U.S. Individual Income Tax Return, will be your go-to for correcting errors in your tax returns.
Much of the information you include on Form 1040-X will overlap with what you included on your original 1040. Of course, you'll need to correct the errors that led you to want to amend your tax return in the first place. You'll also need to provide supporting documentation. Reporting income from a source you forgot to include on your original returns? Provide the W-2 form for that income. Adding a new deduction such as a charitable donation? Attach the receipt providing proof that you donated.
Pretty simple, right? Unfortunately, you can't e-file Form 1040X. You'll have to print and mail it. The address you send your amended tax return to will depend on the particulars of your filing situation. If you're using tax preparation software (like TurboTax or H&R Block) you'll be walked through this process.
What to Expect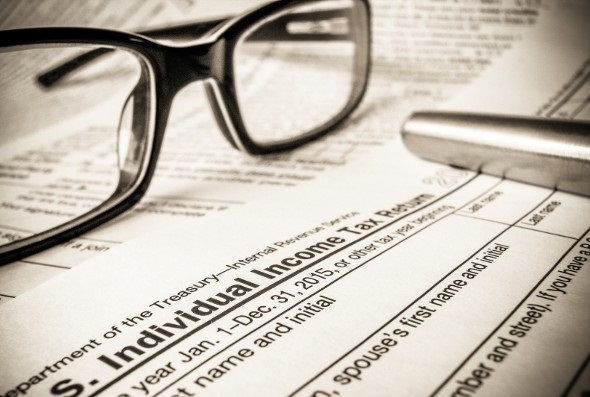 You don't have the rest of your life to file amended tax returns. If you don't file an amended return within three years of filing the original return (or within two years after paying the taxes based on the original return), you'll miss your chance to get a refund. The more you owe the IRS – or the more the IRS owes you – the more careful you should be to avoid missing that deadline.
Expect to wait up to a few months to see the results of your amended your tax return. The IRS is already swamped with the regular volume of tax returns it gets. Add in amended returns and you're looking at a bit of a wait. The good news is that the IRS makes it easy to check the status of your amended refund on their website beginning three weeks after you send the amended return.
Bottom Line
If you discover an error in your tax returns, don't panic. Filing an amended tax return isn't the end of the world. Still, you don't want to make a habit of it. Better to start preparing for tax season well in advance of the deadline. The more complicated your finances, the earlier you should start gathering the documentation you'll need to file complete and accurate tax returns.
If you're overwhelmed, don't hesitate to hire an accountant or a financial advisor to help you. A matching tool like SmartAsset's SmartAdvisor can help you find a person to work with to meet your needs. First you'll answer a series of questions about your situation and goals. Then the program will narrow down your options from thousands of advisors to up to three fiduciaries who suit your needs. You can then read their profiles to learn more about them, interview them on the phone or in person and choose who to work with in the future. This allows you to find a good fit while the program does much of the hard work for you.
Photo credit: © iStock/Christine Glade, © iStock/laflor, © iStock/mrdoomits