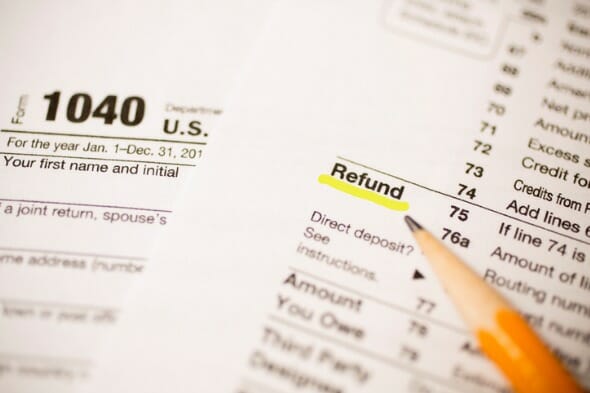 Once you've gone through the burdensome process of filing your taxes, your sigh of relief might be short-lived. That's because you'll likely be wondering, "How long does it take to get a tax refund?" But as excited as you may be to get that refund check from your federal income tax return, you may be disappointed with IRS' processing times. So as you plan your budget for the year, let's look at how long it will take to get your federal tax refund.
Go beyond taxes and build a comprehensive financial plan for your future. Speak with a local financial advisor today.
How Long Will My Tax Refund Take?
When you get your tax refund will depend largely on how you file your return. The fastest option is to e-file your return and to receive your refund via direct deposit. For 2020 taxes, the majority of taxpayers who choose this option will receive their refunds within 21 days. That means your bank will have your refund within three weeks from the day the IRS accepts your tax return. Then it may take up to a few additional days for your bank to make the funds available to you.
If you file a paper return or if you want to receive your refund as a paper check, your return will take longer to process. Filing a paper return and receiving your refund as a paper check will take the longest to process at two months or more. So if you're inclined to sit around asking, "How long does it take to get a tax refund?" you might want to consider e-filing, or at least direct deposit.
The table below will give you an idea of how long it typically takes to get a tax refund.
Federal Tax Refund Schedule
E-File, Direct Deposit
Paper File, Direct Deposit
E-File, Check in Mail
Paper File, Check in Mail
Time from the day you file until you receive your refund*
1-3 weeks
3 weeks
1 month
2 months
*Note that these are just guidelines. Based on how you file, most filers can generally expect to receive a refund within these time frames.
Tax Returns That Include the EITC or ACTC
If you claimed either the Earned Income Tax Credit (EITC) or the Additional Child Tax Credit (ACTC), you may have to wait a bit longer for your refund. Law requires the IRS to hold refunds from these returns until February 15. You shouldn't expect the refund to hit your bank account until late February, according to the IRS. If you don't elect for direct deposit or if there are problems with your return, you can expect the refund to take longer.
How to Check Your Tax Refund Status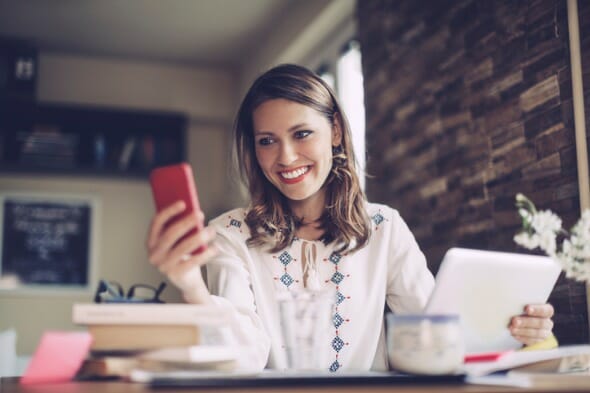 Are you the sort of person constantly wonders, "How long does it take to get a tax refund?" If you want to check the status of your federal tax refund, you can use the Where's My Refund? on the IRS website. You can also access that tool on the IRS2Go mobile app. Your return's status will usually be available within 24 hours if you file electronically. If you mailed a paper return, it will take at least four weeks before you can check the status of your return.
You'll need three pieces of information to check your return's status:
Your Social Security number (SSN)
Your filing status
The exact dollar amount of your expected refund
If you filed a return with the EITC or ACTC, the IRS says you can expect your refund status to update by late February.
Bottom Line
How long it takes to get your tax refund will depend on how and when you file your tax return. The best way to get your refund quickly is to e-file your return and elect to receive the refund by direct deposit. For the 2020 tax year, the IRS has said that the vast majority of e-filers (who also use direct deposit for refunds) will receive their refund within 21 days.
Sending a paper return or receiving your refund as a paper check will potentially slow down processing by months. The IRS also processes returns more slowly at the beginning and end of the tax season. That's because the majority of taxpayers file during those times.
Tips for Getting Through Tax Season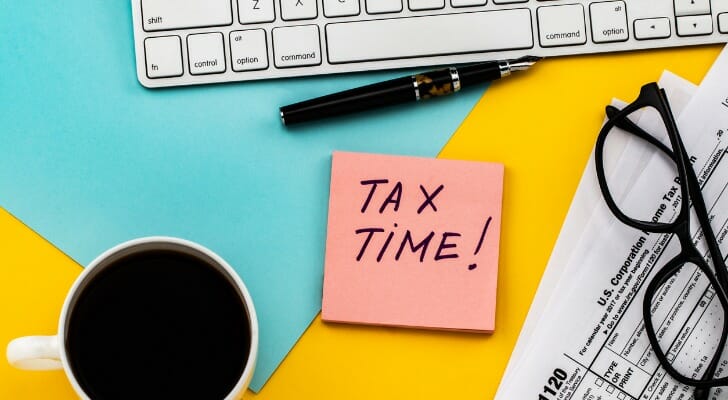 Photo credit: ©iStock.com/fstop123, ©iStock.com/Eva-Katalin, ©iStock.com/alex_skp