Filing taxes is a predictable source of stress for many Americans. Technology has made the process easier but the tax code still has thorny complications. If your income is very low you may not have to file tax returns, but then you'd be missing out on possible credits and a refund. The key to a stress-free tax season? Start the process early and don't wait until the last minute.
Check out our federal income tax calculator.
How do taxes work?
The government levies taxes to raise money for expenditures like maintaining infrastructure and running the public education system. Your tax dollars probably go to fund some government expenses you don't benefit from directly or aren't crazy about. That's just how it is.
Some taxes are deducted from your paycheck in the form of payroll taxes. These act as prepayments of your income taxes, as well as your taxes that contribute to unemployment and Social Security benefits. Some homeowners pay their property taxes in installments as part of their monthly mortgage payments. Others make quarterly or semi-annual payments. But when most people think of "tax time" they think of an annual springtime ritual – filing income taxes.
When to File Taxes: The Tax Deadlines You Should Know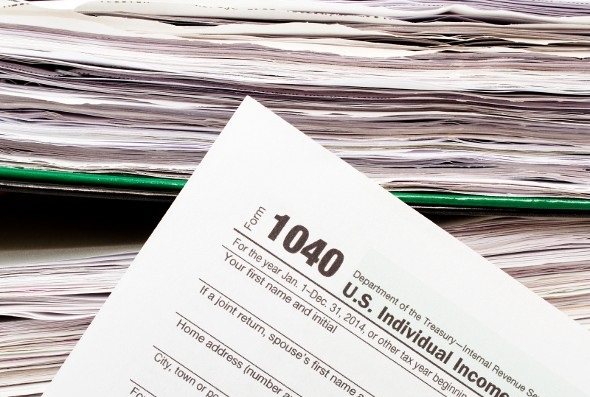 The deadline for taxes is April 15th of each year. That means the last day for taxes to be considered on time is April 15th. If you know you're not going to make the tax due date you can file for an extension and buy yourself some extra time.
Taxes on property and money earned from investments may have separate tax filing deadlines. When you're buying a home you should inquire as to how and when property taxes in your area are due. If you're making a lot of money from investments you may be required to file quarterly tax estimates with the IRS. That means you pay four times a year instead of once a year.
The easiest way to make these estimated payments is with the Electronic Federal Tax Payment System (EFTPS). You can hop online and make payments when it's convenient for you throughout the quarter, as long as you pay enough by the end of the quarterly due date. If you're mailing your payment instead of paying online, the date of the U.S. postmark is considered the date of payment. Keep that in mind or you risk late payment penalty charges.
For tax purposes, the quarters break down in the following way. For the tax period of January 1st to March 31st, the due date is April 15th. For the tax period of April 1st to May 31st, the due date is June 15th. The due date for the tax period of June 1st to August 31st is September 15th. Finally, for the tax period of September 1st to December 31st, the due date is January 15th of the following year.
Related Article: What to Do If You Miss the Tax Filing Deadline
Surviving Tax Season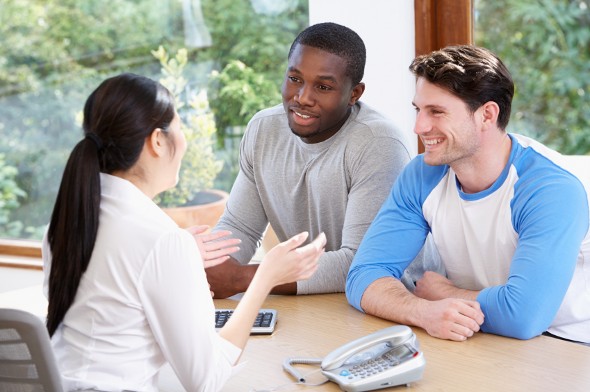 Are you ready for tax season 2016? Will you be filing your 2015 taxes early, on time or late? Tax season starts on the first day that the IRS begins accepting tax returns. For 2015 tax returns, that will be some time in January, 2016. Tax season dates extend from January through the April 15th deadline. Tax season is over after April 15th, unless you've filed for an extension and your returns will be late.
The easiest way to do your taxes is probably to pay a tax accountant to do them for you. The second-easiest way is to do them online. Wondering how to file taxes online? You've got options. If your Adjusted Gross Income (AGI) is $60,000 or less you can use the IRS' own Free File software, or take the truly DIY approach with IRS Fillable Forms. Wondering where to file your taxes if you go the paper route? That will depend on your filing status and the forms you're sending. The IRS offers detailed instructions on where to send paper tax returns.
If you want to know how to do your taxes but you want a little hand-holding you can use commercial tax preparation software. You'll have to pay for the privilege, but you'll be walked through your returns step by step and you can file your taxes from the comfort of your own home.
Many people choose to engage the service of an authorized e-file provider. The IRS maintains a searchable database of authorized e-file providers who can help you file your taxes for a relatively low cost. Tax professionals like Certified Public Accountants (CPAs) and tax attorneys can be especially helpful for some filers. Meeting with a human for tax help can be useful if your tax situation is complicated and if you have questions like whether to file individual income tax returns or married jointly (hint: it's almost always advantageous to file jointly).
Related Article: All About Payroll Taxes
Filing Taxes for the Deceased
If you've taken over the responsibility of dealing with the finances of a deceased loved one you'll have to file taxes for that person. Filing taxes for a deceased person may sound crazy, but it's required. If the deceased was wealthy there may be estate taxes to pay, and if the deceased's estate had money coming in there may be "income in respect of decedent" taxes to file.
The final individual income tax return (IRS Form 1040) of a deceased person works like it does for a living filer. If you're filing for a decedent you must report all income in the relevant tax year up to the date of death. You may claim all the tax deductions and tax credits for which the deceased is eligible. Then, you'll need to pay any taxes owed. Or, if a refund is due, you can claim the refund using IRS Form 1310, Statement of a Person Claiming Refund Due a Deceased Taxpayer.
Bottom Line
Between property taxes, income taxes, capital gains taxes and, for some, small business taxes, one person can end up owing quite a bit to the IRS. Luckily, the payroll tax system lets us pre-pay our income taxes as withholding from our wages throughout the year. Without this withholding we'd get one giant bill every April. If you already feel like your tax bill is too high, you might be missing out on deductions and credits. Or, you might just be rich.
Photo credit: © iStock/Catherine Lane, © iStock/czarny_bez, © iStock/omgimages