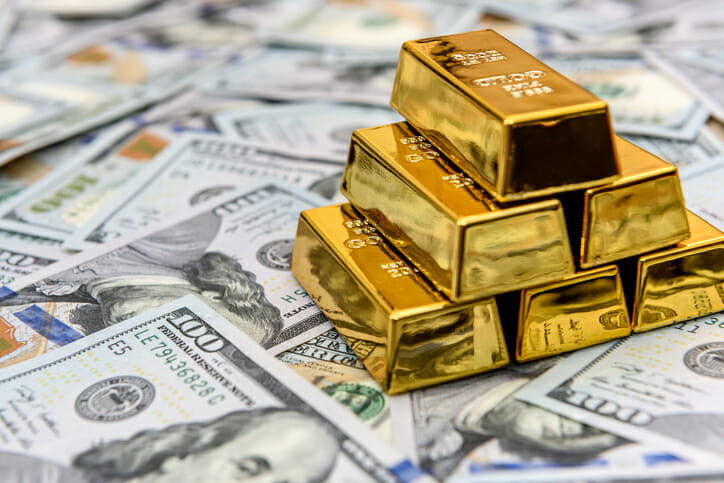 If you invested in gold and sold it for a profit, you are probably looking for ways to minimize your taxes. Smart tax planning is crucial for the success of your investments. And there are definitely ways to minimize capital gains taxes overall. Let's break down three common strategies that investors use to minimize capital gains taxes on gold.
A financial advisor could help you optimize your investments to minimize your tax liability.
Capital Gains Taxes on Gold
Capital gains are the profits that you make by selling any form of dedicated investment. The IRS breaks down these profits into two categories:
Earned income. Any money you make based on work for which you then get paid. This includes hourly wages, salaried pay, or pay in exchange for products that you create.
Capital gains. Any money that you make from selling an asset, financial or otherwise. This is defined as value that the asset gained based on changes in the overall market without labor on your part.
The IRS applies both of these definitions to different types of financial investments, including rental properties. The agency will make you pay taxes on income earned from rents and capital gains on the profits from the sale of the investment property.
As an investor, you should note that capital gains are taxed at a different, much lower, rate than earned income. This is called the capital gains tax. And since gold is an investment asset, when you sell your gold and make a profit it is taxed as capital gains. Though, depending on how you held your gold, you will either have to pay taxes at the ordinary capital gains rate or at a general rate of 28%. (More about that below.)
The IRS does not treat gold as a special class of asset. This means that no specific rules apply to gold when it comes to capital gains taxes. If you'd like to minimize your tax bill, the best way to do so is through smart overall tax planning.
Tax Planning for Gold Investments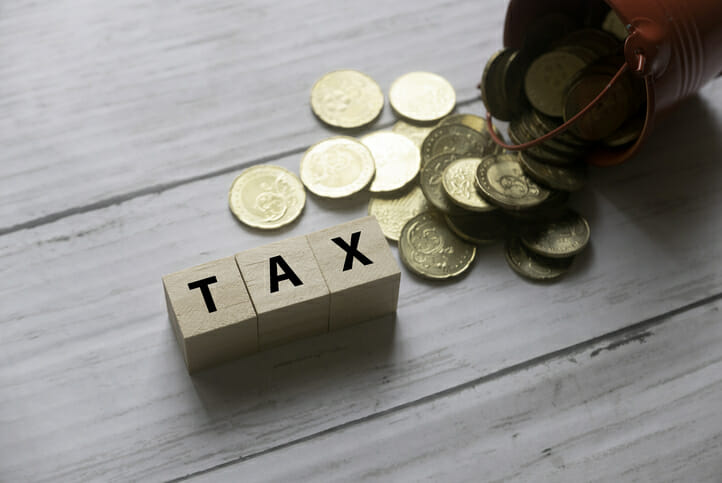 There are three three common strategies you can take to minimize capital gains taxes on gold:
Avoid physical assets
There are several ways that you can invest in gold, but often investors will invest directly in what's known as "gold bullion." This just means that you own literal, physical quantities of gold.
As an alternative, you can also invest in products that invest in physical bullion, effectively purchasing the metals on your behalf. For example, you can buy an ETF that holds quantities of physical gold in its portfolio. In this case you will own gold bullion by proxy.
This can increase your tax bill substantially. In fact it almost certainly will.
Ordinarily, capital gains are taxed at three brackets: 0%, 15% and 20%. You can't pay more than 20% in taxes on investment profits, and to reach that top tax bracket you need to have made around $450,000 as a single taxpayer and $500,000 as a joint taxpayer in that tax year.
However, the IRS considers physical quantities of metal to be a "collectible." For collectibles, such as coins, art and bullion, the standard tax rate is 28%. As a result, owning physical gold, or owning funds that themselves own physical gold, means that you can pay a higher maximum capital gains rate of 28%.
The best way to avoid this is to invest in funds and assets that do not buy physical gold. A particularly good approach is to seek out ETFs and mutual funds that specify this approach in their investing. Assets such as futures contracts and options are not considered physical asset investments, so the IRS treats them as ordinary capital gains with a maximum 20% rate.
Hold your investments for at least one year
This is a general piece of capital gains tax advice for all of your financial investments. If you sell an investment less than 12 months after buying it, the IRS considers it a short-term capital gain. These are taxed with ordinary income, meaning that your profits won't qualify for the special, lower capital gains tax brackets.
To avoid this, sell your investments after at least one year, if possible. Otherwise you could face higher income tax rates. The top rate for single taxpayers earning more than $523,601 in 2022 is 37%. And for joint taxpayers, the top rate applies to income over $628,301.
Consider a 1031 exchange
A 1031 exchange could offer you more flexibility, allowing you to defer the tax bill on a capital gains so long as you reinvest those profits in another investment asset.
Generally, you have to make this new investment within 45 days of selling the old one. It has to be a similarly situated investment, so if you sell gold you would need to reinvest the profits in precious metals. And you need to have an intermediary hold the money, because as soon as the capital gains hit your bank account they become taxable.
Basically the idea is to let you roll one investment into another without owing taxes in the process. This can be useful for investors who want to use gold profits to make similar investments. However, if you are looking to liquidate your gold for cash, this strategy won't help you.
Bottom Line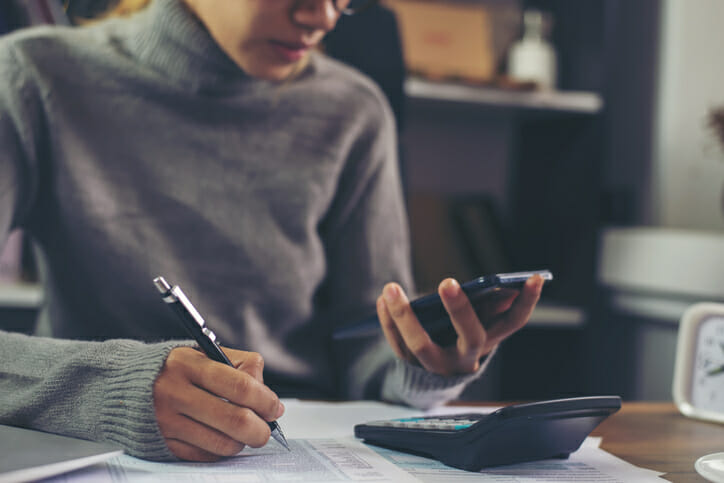 The IRS taxes capital gains on gold the same way it does any other investment assets. But if you have bought physical gold, you will likely owe a higher tax rate of 28% as a collectible. Avoid making investments in the physical metal and you can minimize your capital gains taxes to the ordinary long-term capital gains rate. And when possible, hold on to your gold investments for at least one year before selling to avoid higher income tax rates.
Tax Planning Tips
A financial advisor could help you create a financial plan for your investment and tax needs. Finding a qualified financial advisor doesn't have to be hard. SmartAsset's free tool matches you with up to three financial advisors who serve your area, and you can interview your advisor matches at no cost to decide which one is right for you. If you're ready to find an advisor who can help you achieve your financial goals, get started now.
If you want to figure out how much you will have to pay in capital gains, SmartAsset's free calculator can help you estimate taxes for your area.
Photo credit: ©iStock/alfexe, ©iStock/Mohamad Faizal Bin Ramli, ©iStock/