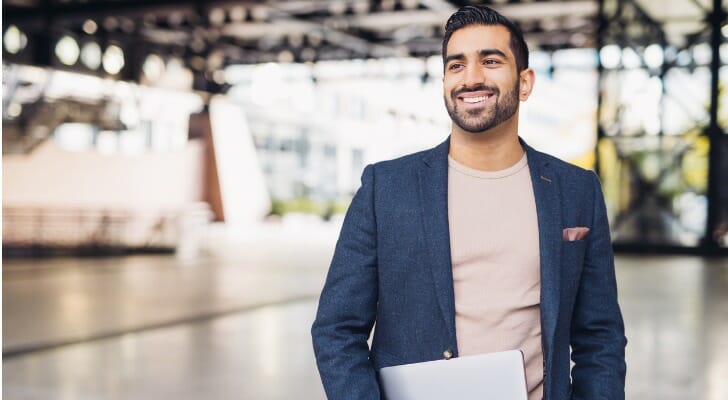 The term "entrepreneur" is essentially synonymous with being a business owner. However, a serial entrepreneur takes things to the next level, as they often start many businesses in a row, regardless of if they're successful or not. Some highly successful businesspeople are serial entrepreneurs, like Elon Musk. Startups organized by serial entrepreneurs are also generally regarded as attractive opportunities by knowledgeable venture investors.
Do you have questions about the finances it takes to start a business? Speak with a financial advisor today.
What Is a Serial Entrepreneur?
It's not uncommon for people to start businesses, experience failure and then try again. A serial entrepreneur is generally seen as a different sort, though, as they often have a track record of starting multiple successful enterprises.
Serial entrepreneurs start several businesses one after another rather than beginning one venture and staying focused on it for many years, like a more typical entrepreneur. They may also sell their businesses after they reach a certain level of maturity. They may retain ownership while delegating day-to-day managerial responsibilities to other people. Or, if the business is underperforming, they may close it down and move on to the next idea.
There is no standard number of businesses that someone has to start to be considered a serial entrepreneur, but three may be a minimum. Nor do all the businesses have to succeed or produce profits. However, most people regarded as serial entrepreneurs have at least a couple of significant and enduring successes to their credit.
Pros and Cons of Being a Serial Entrepreneur
While each startup has unique characteristics, the process of beginning a new business does have some steps that are common to most if not all entrepreneurial ventures. Serial entrepreneurs learn from experience, sometimes the hard way by making mistakes, how to get an idea for a business in motion and off the ground. Along with developing skills, they acquire contacts among investors, talented employees and others who can help them with the next enterprise.
Venture capital investors have expressed a preference for backing companies founded by serial entrepreneurs because of the value the experienced startup leaders bring. This preference isn't only for serial entrepreneurs whose past startups have all been successes. Failure can be a good teacher, according to this viewpoint, and past failure can pave the way to future success.
The practice of serial entrepreneurship can come with some limitations and risks as well as benefits. For one thing, a serial entrepreneur who builds and sells a startup that later achieves great success can miss out on the chance to acquire great wealth by cashing out too soon.
Another risk is that soon after starting a business a serial entrepreneur will be distracted by an idea for a new startup. That may lead the entrepreneur to fail to pay enough attention to the first business so that it flounders and is unsuccessful.
Examples of Serial Entrepreneurs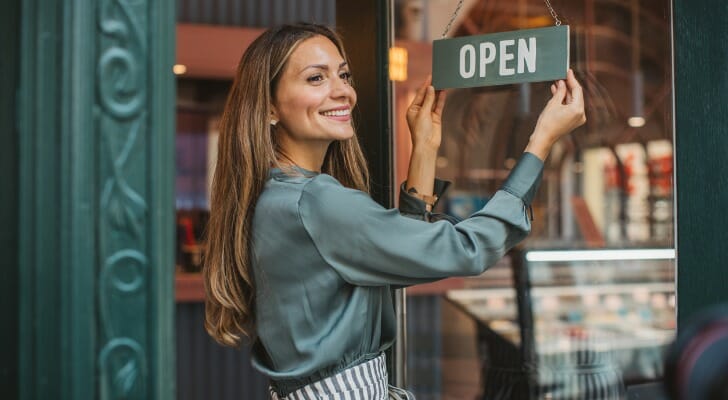 Many high-profile entrepreneurs have come to attention because of their long-term association with a single startup. Microsoft co-founder Bill Gates, who is not thought of as a serial entrepreneur, is an example of one of these. However, serial entrepreneurs have a special way of gaining public attention because of their repeated, sometimes spectacular, successes in a variety of fields.
One of the best-known serial entrepreneurs is Richard Branson, who has begun hundreds of ventures in fields from airlines to soft drinks, all under the Virgin label of his first company, a mail-order record firm. Many of Branson's new companies have been folded after failing to achieve traction. But Branson's multiple wins in such diverse fields is one matched by few other serial entrepreneurs.
Oprah Winfrey is another serial entrepreneur who parlayed an early success into the foundation of a diverse empire, this one focused on media. Winfrey has started prominent players in television production, cable television and magazine publishing.
A more recent arrival to the scene, Elon Musk, began as a web software entrepreneur, moved to online financial services and has since been upending industries from tunnel construction to space transport. However, he joined Tesla, the electric car company that may be his most prominent venture, after it was founded.
Bottom Line
Serial entrepreneurs go from one idea for a new business to the next, starting companies and then selling, closing or delegating them to others to manage. While their track record may not be one of perfect repeated success, their hard-won experience and demonstrated diligence makes serial entrepreneurs attractive to some new venture investors.
Tips for Entrepreneurs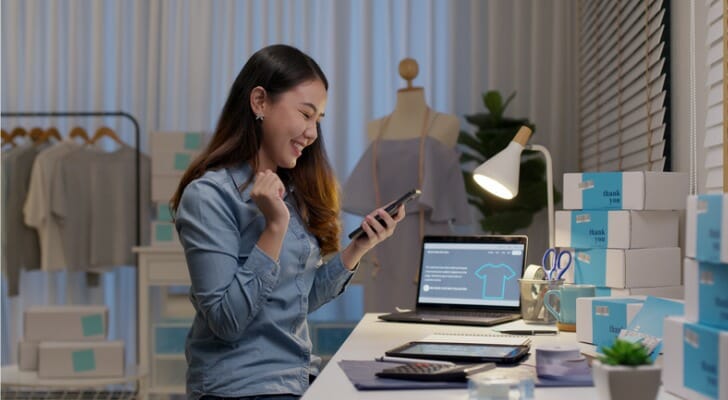 Starting even one business is a complex and uncertain process. Before taking it on, consider working with a financial advisor. Finding a qualified financial advisor doesn't have to be hard. SmartAsset's free tool matches you with up to three financial advisors who serve your area, and you can interview your advisor matches at no cost to decide which one is right for you. If you're ready to find an advisor who can help you achieve your financial goals, get started now.
Keeping close rein on a startup's expenses is critical. There are four tips for doing that successfully. It's also essential to squeeze every dollar spent to get the most out of it.
Photo credit: ©iStock.com/Drazen_, ©iStock.com/svetikd, ©iStock.com/Chaay_Tee