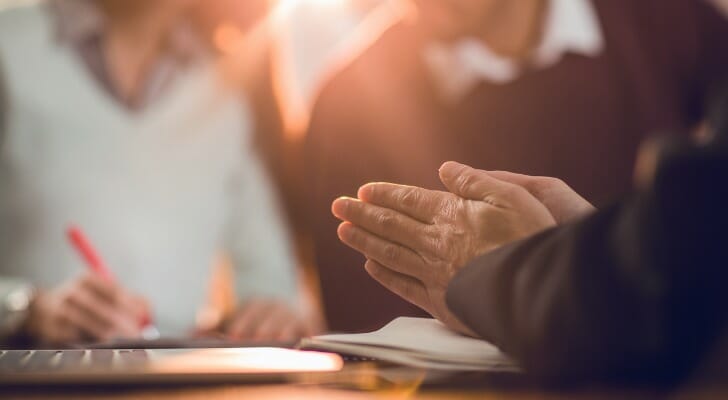 A lot of people spend their adult lives working and saving to prepare for retirement. But once you hang up your hat, you shouldn't necessarily stop thinking about saving and investing. The question of what should retirees invest in, though, isn't necessarily simple to answer. There are a number of possible investments and strategies that retirees can use to help extend their savings and allow them to enjoy their retirement and maintain their lifestyle. A financial advisor can help you ensure you're optimizing your investment strategy.
What Retirees Should Invest In: Cash
Even though you're thinking about other investment vehicles, it's important to remember that you still need to keep cash on hand to cover the necessities like rent or mortgage payments, food and clothes. Hopefully you'll also have some funds for vacations or other excursions to enjoy your retirement.
Retirees should still make sure this money is working for them, though. Rather than letting your cash sit in a checking account where it won't earn interest, consider putting a large chunk of your cash into a money market account or a savings account with a good interest rate. That way you can have cash on hand while still making some money.
What Retirees Should Invest In: Bonds
Though bonds are not going to make you particularly high returns, they are useful for letting your money grow slowly but steadily. At the very least, they are likely to keep up with inflation. That may not have appealed to you when you were younger and building your nest egg, but in retirement it becomes increasingly important to preserve your capital. Taking big risks that could create a large windfall could also result in you losing a lot of money without having the time to earn it back.
One popular bond option for retirees is a bond ladder. This means buying into a series of bonds with staggered maturity dates. This results in the bonds maturing over time, providing a small infusion of cash over consecutive years rather than a big payout all at once.
Mutual funds focused on bonds are also an attractive option for many retirees. Bond mutual funds let you invest in a variety of bonds, often with staggered maturity dates. You can get consistent income and have your bond investments managed by experienced professionals.
What Retirees Should Invest In: Stocks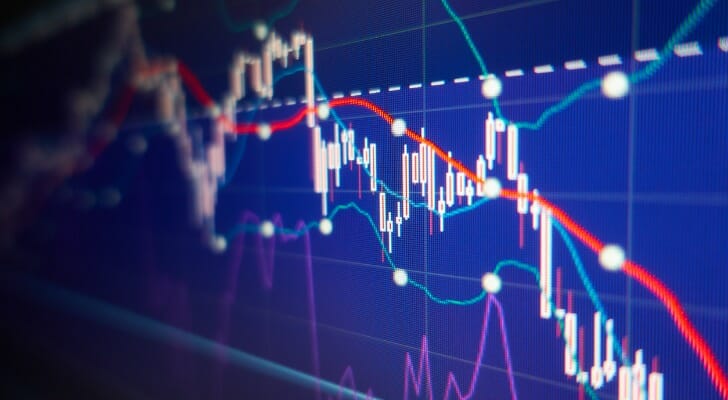 Though stocks are generally thought of as a risky investment better fit for younger investors, retirees can still find value in looking to the market as part of their investing strategy. That said, you generally want to be more conservative as you get older. One maxim says that your portfolio's percentage of stocks should equal 100 minus your age. If you're 65, around 35% of your money should be in the stock market, though of course this will vary depending on personal circumstances and risk tolerance.
It's also important to pick the right stocks, though. It probably doesn't make sense to chase big returns from trendy tech stocks like younger investors do. Instead, retirees generally should look for stocks that have a slow and steady growth rate and hopefully offer dividends, which puts money in your pocket regularly.
Mutual funds focusing on dividend stocks could also be a good choice. Because mutual funds are managed by top investment professionals, your investing decisions will be made by those in the know. Mutual funds also allow you to invest in many different stocks, diffusing your risk and protecting you if one of the companies doesn't perform as well as expected.
What Retirees Should Invest In: Certificates of Deposit
Certificates of deposit, or CDs, are a strong, low-risk investment option for retirees. Basically, you give a certain amount of money to a bank. Generally, you can choose this amount, though some banks have minimums. When you put the money in, you'll pick a term, generally between one month and 10 years. You can't touch the money until the term is up. When it ends, you'll get your money back, plus interest. The interest rate is predetermined and increases the longer the term.
CDs are great for retirees because they force you to save a certain segment of your money for later in your life — and you earn interest on top of that. Just make sure you can go without the money for the entire term, as you'll face steep penalties if you take out the money early.
What Retirees Should Invest In: Real Estate Rentals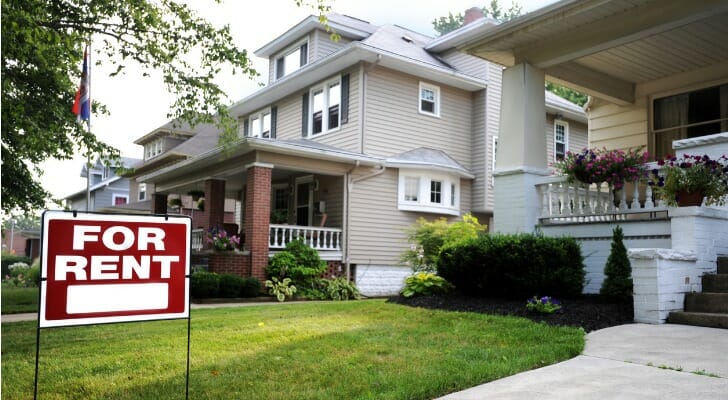 A rental property can be a solid source of income if you have the cash to buy it. If you pay the right price, you can charge rent that will cover taxes and the mortgage, in addition to putting some extra money in your pocket.
Only consider this investment if you're willing to put in the time and effort, though. Being a landlord is work, so make sure you can handle it. If not, maybe you can afford to hire someone who will.
Bottom Line
There are a lot of ways for retirees to invest even after their working days are done. It is important to do so, because you want your retirement nest egg to last as long as possible. And with people living longer than ever, your nest egg may need to stretch further than you thought. From stocks and bonds to cash and certificates of deposit, there are a lot of options. What's important is finding the right asset allocation for you.
Retirement Planning Tips
Financial advisors can help retirees get on track with their investments. Finding a qualified financial advisor doesn't have to be hard. SmartAsset's free tool matches you with up to three financial advisors in your area, and you can interview your advisor matches at no cost to decide which one is right for you. If you're ready to find an advisor who can help you achieve your financial goals, get started now.
One part of planning for retirement is knowing how much money you'll be getting from all sources, including the government. Find out how much you'll get from Uncle Sam with our free Social Security calculator.
Photo credit: ©iStock.com/skynesher, ©iStock.com/zoom-zoom, ©iStock.com/xeni4ka