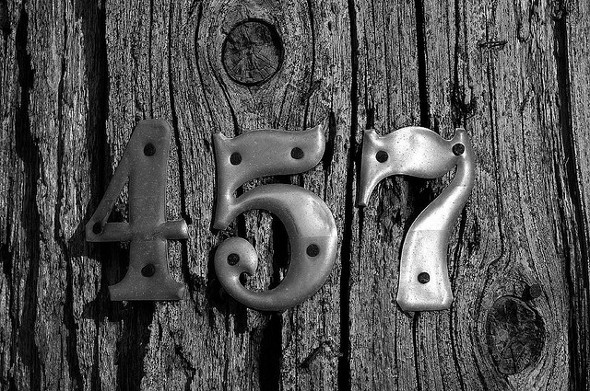 A 457(b) plan (also referred to as a 457 plan) is a retirement savings vehicle available to some government employees. It works like a 401(k) in that employees can divert a portion of their pay to the retirement account. This provides an immediate tax break by reducing participants' taxable income. Want to learn more? We've got the information with this guide to 457(b) plans.
What Is a 457(b) Plan?
Many public employees have the option of saving for retirement in a 457(b) plan. These employees can opt to have money taken out of each paycheck and stashed in a retirement account. Their take-home pay will be smaller by the amount they contribute to the 457(b), meaning that their tax burden will be lower. The money in a 457(b) grows, tax-deferred, over time. When the participant retires and starts to take distributions from the 457(b), those distributions are taxed as regular income. A 457(b) is an example of a Defined Contribution plan. If you have access to a 457(b), you may also have access to a Defined Benefit pension plan.
457(b) Plan Contribution Limits
If your employer offers only a 457(b) and doesn't give you the option of contributing to a 457(b) and a 403(b), then the contribution limits for a 457(b) are the same as for a 401(k). In 2018, they are $18,500 for those under 50, with an optional catch-up contribution of up to $6,000 for those 50 and up. Additionally employees who are within three years of retirement age as specified in the plan can make special 457(b) catch-up contributions. If you qualify for this, you can contribute up to double the annual limit i.e. $37,000 in 2018.
But what if your employer offers a 457(b) and another retirement plan? In that case, you can contribute to two plans, a 457(b) and another. That means you can double your retirement contributions. Nice, right?
One more IRS rule: If you were saving in a 401(k) (at a private company, say) and then became a public school teacher with a 457(b) in the same year, your total contributions across both plans can't top $18,000.
457(b) Plan Rollover Rules
A 457(b) can be rolled over into anything but a SIMPLE IRA. Here's the IRS chart that explains what accounts can be rolled into what. Thinking of rolling over your 457(b)? Pick your new plan and ask the provider of that plan to give you tips on how to enact the rollover. Your new provider will be able to help you navigate the bureaucracy involved with getting your 457(b) money out and rolled over – and make sure you don't face a tax penalty.
457(b) Withdrawal Rules
Here's where 457(b) plans have a big advantage over 403(b) plans and 401(k) plans: they don't have early withdrawal penalties if you leave your job. That's right, if you need to tap into your 457(b) contributions before you reach age 59.5 and you've left the job that provided you with the 457(b), don't fret. Your withdrawals will be taxed as regular income, but you won't face the 10% early withdrawal penalty that you would have to fork over if you dipped into your 401(k) or 403(b). Of course, ideally you would let your retirement savings grow and mature, waiting to draw them down until you reach a ripe old retirement age.
457(b) vs. 403(b) vs. 401(k)
We've just talked about one of the most important differences between 457(b)s and 401(k)s/403(b)s: no early withdrawal penalty as long as you have left the job through which you had the 457(b). But what about other differences?
401(k)s and 457(b)s are both defined contribution plans. 401(k) plans are available to employees in the private sector. If you're currently an employee of state or local government (or a public school or a 501(c)3 charity), you won't be able to switch from a 457(b) to a 401(k) without changing jobs.
More similar to a 457(b) is the 403(b). In fact, public employees may have the option of choosing one or the other – or both! – when setting up their retirement savings account. So how to decide between the two plans?
Let's say you decide to leave your job. This is called "separation from service" in personal finance jargon. At the time of separation, you might find yourself without an income while you look for another job. If you've saved in a 457(b), you can withdraw funds from the account without facing an early withdrawal penalty. But if you've been saving in a 403(b), you'll take a 10% penalty tax on any distributions you take before you hit age 59.5.
Here's another difference between the two plans: Although the elective deferral limits are the same for both 457(b) and 403(b) plans, 403(b) plans have higher limits for total contribution (meaning the total of your elective deferrals, employer match and employer discretionary contributions). With a 457(b), any contributions your employer makes on your behalf count against your total contribution limit for the year.
The Roth 457(b)
Like a Roth IRA or a Roth 401(k), a Roth 457(b) lets you save with after-tax dollars. That means you don't get a reduction in your taxable income now, but you do get the advantage of taking tax-free distributions when you hit retirement. Unlike a Roth IRA, which can be set up by any individual without the consent or participation of an employer, the Roth 457(b) requires employer sponsorship.
Not everyone who has access to a 457(b) has access to a Roth 457(b). If you can't save in a Roth 457(b) but you want to diversify your tax risk in retirement, you may consider opening a Roth IRA through a brokerage offering a low-fee plan.
Bottom Line
If you're a public employee and have access to a retirement plan that you're not using, what gives? If you're choosing between a 457(b) and 403(b), consider the pros and cons of each before making your decision – or opt to contribute to both. And don't forget that you can still open a Roth IRA on your own time.
To make sure you stay on track for retirement, it's prudent to work with a financial advisor. A matching tool like SmartAsset's SmartAdvisor can help you find a person to work with to meet your needs. First you'll answer a series of questions about your situation and goals. Then the program will narrow down your options from thousands of advisors to three fiduciaries who suit your needs. You can then read their profiles to learn more about them, interview them on the phone or in person and choose who to work with in the future. This allows you to find a good fit while the program does much of the hard work for you.
Photo credit: flickr