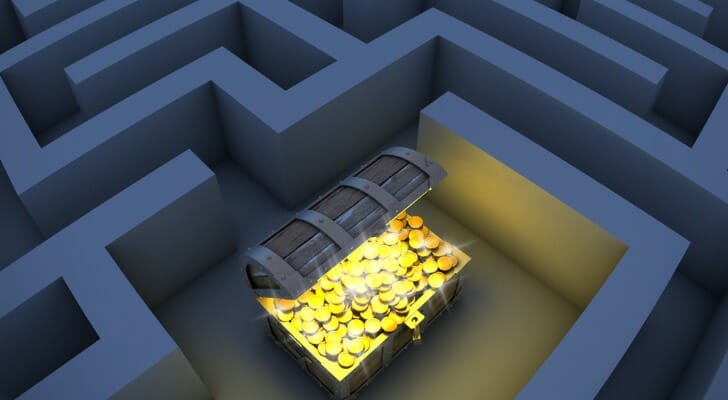 Many employers offer retirement benefits, and some will even match their employees' contributions. However, most people leave employers several times throughout their careers. In leaving one job and taking on another, some employees forget to take their 401(k) or other retirement accounts with them. If there's a chance you have unclaimed retirement benefits but aren't sure how to access them, here's how to find your unclaimed retirement benefits. Keep in mind that getting help from a financial advisor might save you a great deal of time in finding that money.
How Retirement Benefits Go Missing
It is rare for a person to stay with one company an entire career. Additionally, some companies go out of business after several years of successful operations. With both people and companies in constant transition, it is common for people to lose track of their accrued retirement benefits. What's more, people might know they have retirement benefits available to them but not know how to find what they have.
For example, let's say a person worked for a company from ages 25 to 35, but now is age 45. The company the person worked for over a decade ago has gone under. He is still entitled to his benefits; it just might be challenging to find them.
How to Search for Unclaimed Retirement Benefits: 401(k)
You can take a few steps to search for your unclaimed 401(k) retirement benefits. The first step is to gather as much information as you can about your former employer. If your employer is still in regular operation, there is a chance that your 401(k) is still in the account that you had when you were with the company.
If you need to do a bit more digging, here are some steps you can take.
Contact Your Previous Employer for Information About Your Old 401(k)
Permitting that your previous employer is still in operation, you can reach out to them directly. Typically, the human resources department will have information on your account or point you in the right direction.
Most companies try to reach out by sending mail regarding your account when you leave the company. If you moved when you changed jobs, you might have missed those notifications. If the company did not hear from you for an extended period, it might have transferred your funds to a separate, unmanaged account.
Discover Where Your Funds Are Transferred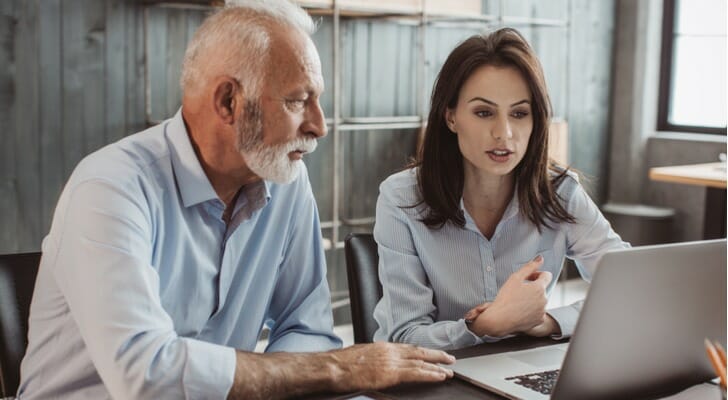 If your former employer does not have your old 401(k), you can search on the Department of Labor's abandoned plan database. You will be able to search for your plan using the information you already have, including your name, your employer's name and more. If you had a traditional pension plan and it no longer exists, you can search the U.S. Pension Guaranty Corp. database to find your unclaimed pension.
Finally, you may want to search the National Registry of Unclaimed Retirement Benefits. This service is available nationwide and has records of account balances unclaimed by former retirement plan participants.
Use Resources to Discover Unclaimed Assets
Once you use these resources to locate your funds, you can use the following resources to get access to your unclaimed assets.
Unclaimed property search: To do an unclaimed property search, you can use your name and location to search for your assets that have not been claimed.
Search for Form 5500 filing: The Department of Labor makes it easy to search online for and file a Form 5500. You'll need to know your plan administrator, their EIN, the plan name or other essential information to use this tool.
DOL's Abandoned Plan Search: Finally, you can also use the Department of Labor's abandoned plan database to search for your unclaimed assets.
How to Search for Unclaimed Retirement Benefits: Pensions
Like finding your unclaimed 401(k), there are ways to search for your unclaimed pension benefits. Depending on your former employer, you may use a different search tool.
Government and Military Pension Resource
Depending on your role in the military, some pensions are available to both veterans and their survivors. Be sure to refer to the U.S. Department of Veterans Affairs website for more information.
Lost and Abandoned Pension Resources
The Pension Benefit Guaranty Corporation is a U.S. government agency that provides information on pension-related topics to help people understand and find their pensions. A few resources that you can use to find a lost or abandoned pension include:
The National Registry of Unclaimed Retirement Benefits: This website can help former government and non-government employees find their retirement plan account balances that are left unclaimed.
Abandoned Plan Program: The Abandoned Plan Program helps terminate and distribute the benefits from pension plan accounts that have been terminated by their employers. You can search this database to help you find your abandoned plan.
Department of Labor: The Department of Labor can help you find your lost or abandoned pension through its Form 5500 search
The Takeaway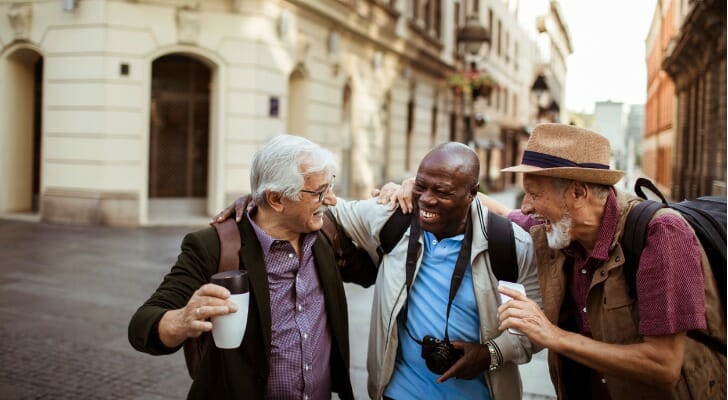 It is not uncommon for someone to lose track of a pension or retirement plan. That goes for 401(k) money or military pensions, as well as money in 403(b) plans and 457(b) plans. From company changes to personal life shifts, it happens more often than some people realize. However, tracking down your funds can be a headache. Thankfully, there are several resources that can help you along the way.
Tips for Retirement Planning
Consider working with a financial advisor as you seek unclaimed pension money and consider how to deploy it. Finding a financial advisor doesn't have to be hard. SmartMoney's matching tool can connect you with several advisors in your area within minutes. If you're ready, get started now.
A 401(k) calculator can give you a good idea of how much you need to put away from your salary to meet your retirement goals. If you switch jobs, be sure to make a direct 401(k) rollover to your new employer's plan.
Photo credit: ©iStock.com/koya79, ©iStock.com/svetikd, ©iStock.com/Geber86