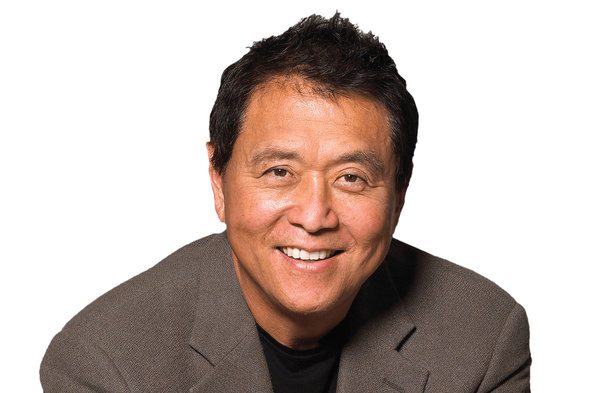 Author and entrepreneur Robert Kiyosaki hit it big in 1997 with "Rich Dad Poor Dad." Originally self-published before being picked up by Warner Books, the money advice book was on the New York Times bestseller list for more than six years. In 2000, Oprah featured the self-proclaimed financial guru on her show, bringing his message of ownership and passive income to even more people. Kiyosaki went on to write 26 books, including two with Donald Trump, "Why We Want You to Be Rich" and "Midas Touch." The two met while giving motivational talks for the Learning Annex. Like his co-author, Kiyosaki has filed for bankruptcy several times, most recently in 2012. Much of his advice has come under criticism – and his bankruptcy brings his business acumen into question. Read on for more about Robert Kiyosaki, who is reportedly worth $80 million.
Top Financial Advice From Robert Kiyosaki
In "Rich Dad Poor Dad," one of Kiyosaki's main points is that the U.S. public school system teaches kids to be employees, not entrepreneurs. And in his hierarchy, employees are at the bottom. You can't get rich from a paycheck, he argues. You get rich from owning assets that pull in passive income – and scaling up.
Specifically, he recommends real estate assets. At least he did during the housing boom. On the internet, you can find his articles and videos about house-flipping. Since the housing crash, Kiyosaki has repudiated this money-making practice. In a 2010 Facebook post, he wrote: "I don't believe in flipping real estate properties…I look at properties for the cash flow."
Some other advice from Robert Kiyosaki is that it doesn't matter how much money you earn. What matters is how much you keep. This is an idea you will hear from other financial experts, too, like Chris Hogan. The argument goes that yes, you're more likely to be financially independent if you make six figures than if you make minimum wage for your whole life. But your salary doesn't matter if you spend everything you have.
At the same time, Kiyosaki believes you can't reach financial independence simply by working hard and saving. You need to make your money work for you.
While Kiyosaki's valid advice is garden variety, some of his more original advice has drawn criticism. For example, in "Rich Dad Poor Dad" he advocates asking rich friends for advice on trading stocks based on non-public information. This is considered insider trading and is a felony. Kiyosaki argues that there are forms of insider trading that are legal and says that he is not suggesting anyone break any laws.
A Brief Bio of Robert Kiyosaki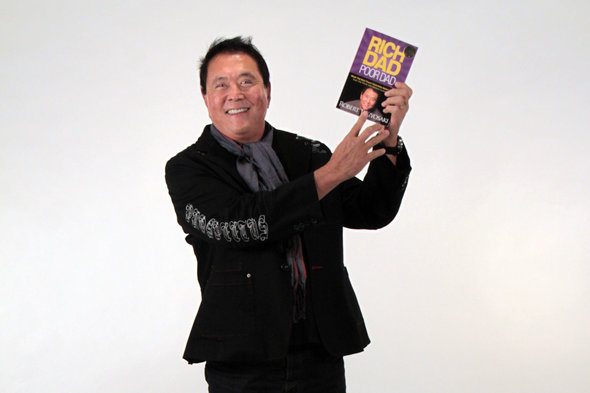 Robert Kiyosaki was born on Hawaii Island, Hawaii, in 1947. He graduated from the United States Merchant Marine Academy with a bachelor of science degree. Later, he joined the Marine Corps and served as a helicopter gunship pilot during the Vietnam War. He then enrolled in (but did not complete) an MBA program at the University of Hawaii at Hilo. Kiyosaki worked in sales for Xerox, where he learned some of the sales and marketing techniques that helped him to become a successful public speaker.
After a few years at Xerox, Kiyosaki started a company called Rippers, which sold nylon and Velcro surfer-style wallets. Kiyosaki received good press for Rippers, but the company eventually went bankrupt. He then went on to start another company, which also went bankrupt. In 1985, Kiyosaki was living out of his car and struggling to get by.
His big break came in 1997 when he published "Rich Dad Poor Dad." The book is based on Kiyosaki's childhood (though he has admitted to fictionalizing stories in the book). Kiyosaki tells the story of how his father had a Ph.D. but struggled with money. Meanwhile, a friend's father had dropped out of high school and was a successful businessman. The lessons that Kiyosaki learned from his poor dad and his friend's rich dad are what make up the book.
Kiyosaki used the success from his book to create a brand around Rich Dad. (Part of the book's initial popularity is thanks to his connections in a multi-level marketing company who promoted the book.) He published more titles, created audio material and videos and sold his name to seminar businesses that franchise his name.
In 2012, the Learning Annex won a court judgment of $23.7 million from Kiyosaki's business Rich Global LLC. The Learning Annex had an agreement with Kiyosaki's business that in exchange for helping promote the brand by booking him to speak, he would pay a percentage of speaking engagement profits. As noted earlier, Kiyosaki filed for bankruptcy for the company, though he is reportedly worth $80 million.
Financial Focus and Philosophy
A lot of Kiyosaki's philosophy revolves around education. He believes that people should learn as much as possible about finance. He also believes that "real" financial education occurs outside the classroom. Kiyosaki is critical of people who spend years and money on advanced degrees. (It is worth noting that data shows that people with higher degrees earn higher average salaries and are happier in their lives.)
Most of Kiyosaki's Rich Dad series is targeted at educating adults. He has tried to make financial knowledge accessible and entertaining. For example, he created a board game called Cash Flow 101 to help people learn about money. If you're considering buying the game, know that Kiyosaki has also cited Monopoly as a great game for learning about money. Kiyosaki also has books and projects aimed at educating children.
Recent Projects
Robert Kiyosaki is best known for his Rich Dad book series. Since publishing the first book in 1997, he has turned it into an entire brand of books, seminars and audio material. He's still writing, too. He published two books in 2017 to mark the 20th anniversary of "Rich Dad Poor Dad." Those books, "Why the Rich Are Getting Richer" and "More Important Than Money: An Entrepreneur's Team," both build off ideas that he has talked about in his Rich Dad series.
As mentioned earlier, Robert Kiyosaki created a board game called Cashflow 101. The game is meant to teach people how make money and how to "get out of the rat race." The game is also available online and as a phone app.
Where You Can Find Robert Kiyosaki
Kiyosaki maintains the Rich Dad website. The site has articles, videos and games. It also has information about personal finance coaching and workshops.
Takeaway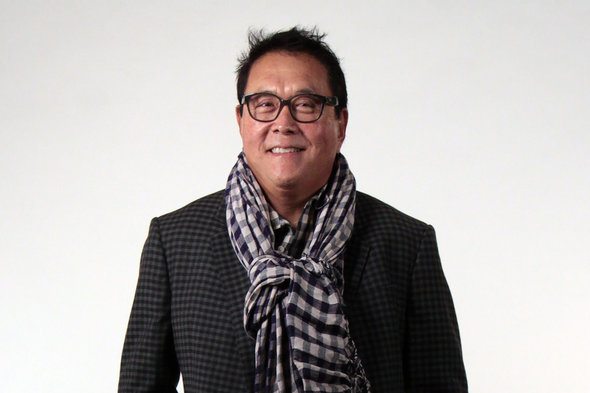 Robert Kiyosaki rose to fame when he published "Rich Dad Poor Dad." Though some of the financial advice in his books has received criticism, there is some simple, time-worn advice that anyone could use. If you are looking for motivation or a way to start you thinking about finances, Robert Kiyosaki's Rich Dad series could be a good place to start.
Tips to Help You Reach Financial Success
Images courtesy of The Rich Dad Company.