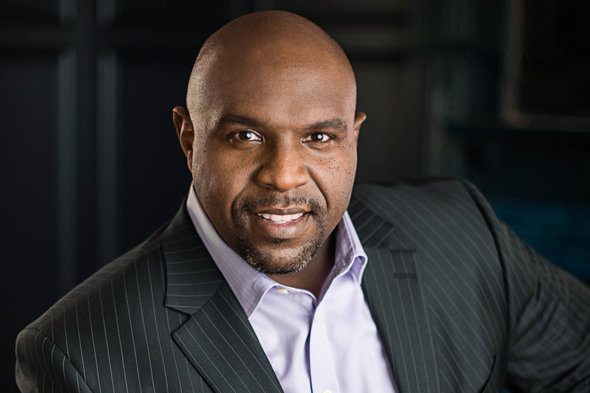 Formerly a money coach with Dave Ramsey's organization, Chris Hogan is now a recognized personal finance expert with his own following. His first book, "Retire Inspired: It's Not an Age; It's a Financial Number," came out in 2016, followed three years later by "Everyday Millionaires: How Ordinary People Built Extraordinary Wealth – and How You Can Too." (Ramsey Press published both books.) Hogan also has a blog called ChrisHogan360 and a weekly podcast called "The Chris Hogan Show." An engaging speaker who's passionate about helping people, Hogan makes saving and investing accessible to the masses.

We can help you find the right financial advisor for your needs.
Chris Hogan's Financial Focus and Philosophy
Chris Hogan's focus is financial independence. He got his start working under Dave Ramsey and uses the same seven-step system to financial freedom that Ramsey does. In Ramsey's system, saving for retirement is the fourth thing you should focus on. Hogan simply expands on how to do that in his first book.
People generally think of retirement as an age they reach toward the end of their lives. Hogan thinks it's more helpful to think of it as a financial number – the amount of savings you need to have financial security in retirement. He calls that number your retire inspired quotient (R:IQ) and bases it on a number of factors including your retirement plans (e.g. whether you want to travel) and your monthly expenses. So instead of shooting to retire when you reach a certain age, Hogan recommends aiming for your R:IQ.
In his latest book, "Everyday Millionaires," Hogan debunks common myths about wealth accumulation. He says that there are more millionaires in the U.S. than you probably realize – and they're not all Wall Street bankers or trust fund babies. His insights and advice are based on the findings of Ramsey Solutions, which surveyed more than 10,000 millionaires in the U.S.
Top Financial Advice From Chris Hogan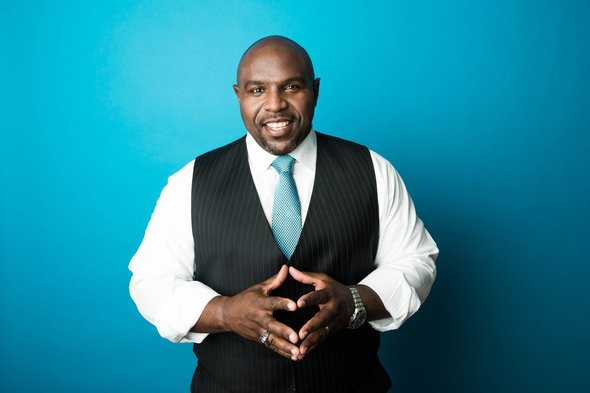 Hogan believes that what you do with your money is more important than how much you make. And what you should do is save – and invest your savings on a regular basis.
That means spending significantly less than you make. Hogan says that 94% of millionaires live modestly and on less than they earn, compared to 55% of the general population. The surveyed millionaires also reported saving in advance for large purchases.
But before you start thinking about building wealth, first you have to get your money house in order, including starting an emergency fund and getting out of debt.
In fact, Hogan recommends avoiding debt at all costs. Contrary to what you may have heard, Hogan says that affluent people do not get financing for their purchases. Instead, they pay cash (or at least pay their credit card balances in full every month), and if they don't have the money to buy something, they wait until they do.
A big part of saving – and building wealth – is budgeting (and as J. Money will tell you, budgeting is quite sexy). A budget helps you understand what you spend your money on – and whether they are things that are important to you. For example, you don't want to look at your monthly expenses and see that you spent half of your disposable income at restaurants when you don't especially like eating out.
Finally, Hogan is a big advocate for knowing the difference between needs and wants – and spending intentionally.
A Brief Bio of Chris Hogan
After a college career as an all-American football player, Chris Hogan began his financial career as a bill collector. This gave him his first glimpse of how much people were struggling financially. Many people were living paycheck to paycheck and many were constantly borrowing money just to bridge the gap between their income and their expenses. After several years, he moved into banking. He worked with clients to help manage their money and businesses. Again he saw peoples' financial difficulties firsthand.
It was during this time that he became a big fan of Dave Ramsey. Hogan and his wife wanted to take control of their own finances, so they started reading and listening to Ramsey's advice. Hogan was inspired by Ramsey's mission to help others with their finances. Through some luck and some nudging from his wife, Hogan met Ramsey at a silent auction. They hit it off and Hogan got a job working for Ramsey.
Hogan worked with Ramsey for more than a decade before he published "Retire Inspired" in 2016. A few months later, Hogan started his podcast, now called "The Chris Hogan Show." Following in the footsteps of "The Dave Ramsey Show," Hogan likes to talk with listeners to help them through their personal finance challenges. Hogan's second book, "Everyday Millionaires," came out at the beginning of 2019. As mentioned earlier, both of his books were published by Ramsey Press.
Where You Can Find Chris Hogan
Chris Hogan maintains the ChrisHogan360 website where there is information about his books, podcast and upcoming live events. You can also find Chris Hogan on Twitter and his videos on his YouTube channel.
Takeaway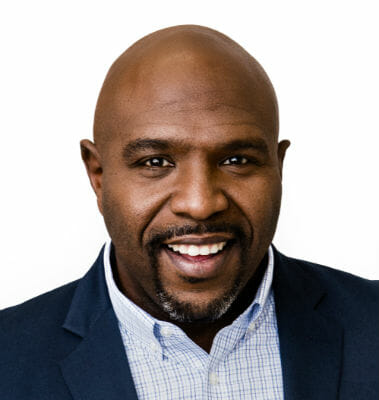 If you're struggling to get out ahead of your bills and build wealth, you may want to check out what Chris Hogan has to say. He has years of experience both on his own and as a member of Dave Ramsey's team. He is an energetic motivational speaker who doesn't mince words, using personal stories to help drive home his points. Both of his books are filled with powerful stories. While his advice isn't necessarily new or groundbreaking (e.g. a lot of people recommend budgeting), he offers sound advice and great motivation for reaching your goals.
Tips to Help You Build Wealth
If you're new to investing, consider testing the waters with exchange-traded funds (ETFs). Like mutual funds, ETFs are baskets of stocks, but trade like stocks. So your risk is lower while your only fees are brokerage ones, which you may be able to avoid if you have an online account.
Consider working with a financial advisor. You don't have to have a high net worth for an advisor to take you on as a client. To find one who understands your needs and goals, use SmartAsset's free matching tool. After you answer a series of questions, we'll connect you to up to three advisors based on your preferences.
Photos of Chris Hogan are courtesy of Ramsey Solutions.