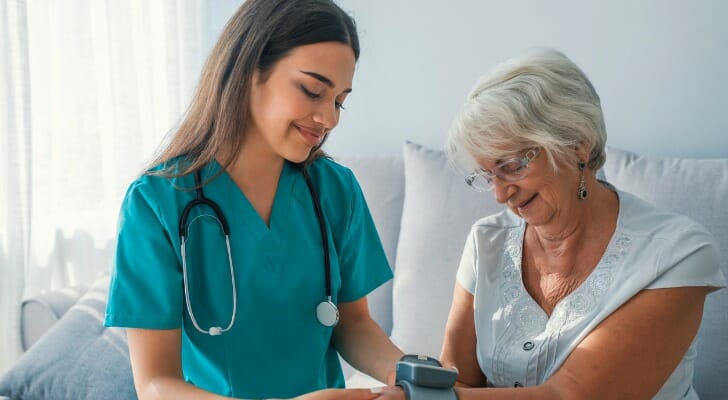 Medicare Part C, also known as Medicare Advantage, is one of four parts of the Medicare Program. While Part A covers in-hospital services, Part B covers outpatient and preventative services. Part D covers the cost of prescription drugs. Part C, meanwhile, is an alternative that ties together all of the other parts into a single plan known as a Medicare Advantage Plan. It may also offer coverage for other things, including vision, hearing, dental and wellness programs. There are pros and cons to using Medicare Part C, so make sure you know the details before making a decision about how to proceed with planning your retirement healthcare.
What Is Medicare Part C?
Medicare Part C, or Medicare Advantage Plans, is a health care plan option available through Medicare. These plans are not unlike the type of plan you'd get through work, including HMOs and PPOs. The plans are offered by private insurance companies but approved by Medicare.
All of the services provided by Medicare Parts A and B (in-hospital treatments, ambulance services, outpatient treatments and preventative services) are always covered by your Medicare Advantage Plan. Other services like vision and dental may also be covered, depending on which plan you choose.
Prescription drug coverage is part of many but not all Medicare Part C plans. This takes the place of Medicare Part D, which those enrolled in Medicare Parts A and B (also known collectively as Original Medicare) have to enroll in for prescription drug coverage.
How Much Does Medicare Part C Cost?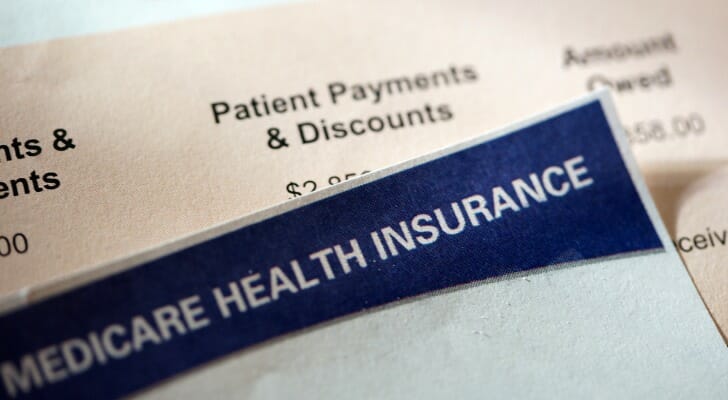 The cost of your Medicare Advantage Plan depends on the exact plan you pick and the insurance company that offers it. You still pay the Medicare Part B premium to Medicare. Medicare Part A generally has no premium. The standard premium for Medicare Part B is $134 per month, though it could be higher depending on your income. Some Medicare Advantage Plans will also charge an extra premium for their services, though not all do. Make sure you know the premium before you sign up for a Medicare Advantage Plan.
Some plans also have a deductible. The deductible is the amount you must pay out-of-pocket before your insurance begins to pay. This is exactly how other health insurance plans, like the ones you may get through your employer, function. Just make sure you know if your plan has a deductible before you begin. A plan with a high deductible may seem like a good idea because of lower premiums, but know that you'll have to spend a lot before coverage actually kicks in.
In addition, plans likely will have either a copay or a coinsurance that you'll pay for each service after you've met your deductible. A copay is generally a set amount, like the $25 payment you make for every doctor's visit. A coinsurance is normally a percentage, such as paying 20% of the total payment for any given service.
All of this can be confusing, but make sure you know exactly what you'll be responsible for covering before you decide to join a Medicare Advantage Plan. That way you'll avoid any surprises that could leave you in a tough spot financially.
How to Sign Up for Medicare Part C
Signing up for a Medicare Part C plan is similar to signing up for any other health insurance plan. However, there are only certain times you can sign up:
During your initial enrollment period when you first become eligible for Medicare or turn 65.
During certain enrollment periods during the year. You can sign up for a Medicare Advantage Plan between Jan. 1 and March 31. You can change from Original Medicare to a Medicare Advantage Plan (or vice versa) between Oct. 15 and Dec. 7.
When you have special circumstances, including moving or losing access to employer-sponsored healthcare.
If you want to use a Medicare Advantage Plan, you can use Medicare's plan finder to sign up when you are eligible.
Should I Use Medicare Part C?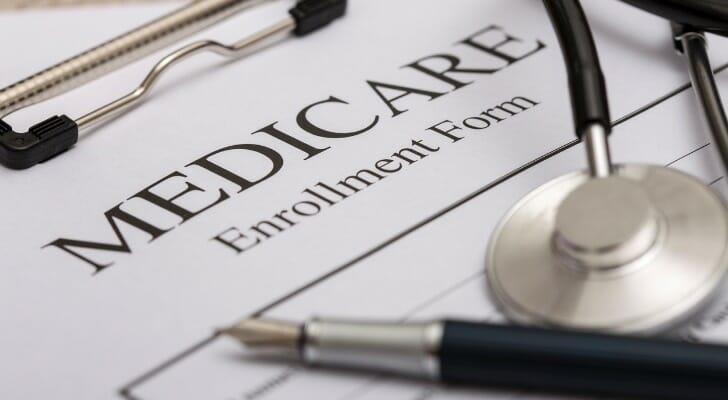 The choice of Medicare Part C versus Original Medicare is an important one. You should consider a number of factors before deciding which way to go with your health insurance as a retiree.
First, if you want your Medicare to include vision and dental, a Medicare Advantage Plan is your only option. Original Medicare does not include these, so if you want vision and dental coverage to be part of your Medicare plan (as opposed to separately purchased insurance), consider Medicare Advantage.
Prescription drugs are also an important factor. Some Medicare Advantage Plans cover prescription drugs. Original Medicare does not, requiring you to also sign up for Medicare Part D.
If you think you'll have a lot of medical expenses in a year, Medicare Advantage may be better. While Original Medicare has no out-of-pocket maximum, the law says that Medicare Advantage Plans must have an out-of-pocket maximum of $6,700 or less. Original Medicare also has a standard 20% coinsurance for most services. Medicare Advantage Plans might have a more favorable coinsurance or copay.
At the end of the day, it's up to you. Make sure you consider your circumstances when deciding which plan to use.
The Bottom Line
Medicare Part C, also known as a Medicare Advantage Plan, is an alternative to Medicare Parts A and B, collectively known as Original Medicare. All Medicare Advantage Plans cover the same things as Original Medicare, but some also cover extra services like vision and dental. There are pluses and minuses to each option, so consider all of the variables when deciding how to go about making sure your healthcare needs are covered in your golden years.
Healthcare Tips
Make sure to think about healthcare as part of your broader financial plan. A financial advisor can help you get everything in order, and SmartAsset makes it easier to find one with our free financial advisor matching service. You answer a few questions and we match you with up to three advisors in your area, all free of disclosures and fully vetted. You talk to each advisor and make a decision about how to move forward.
Healthcare access is largely dependent on where you live. See which states have the best healthcare access when making decisions about where to live in retirement.
Photo credit: ©iStock.com/dragana991, ©iStock.com/Kameleon007, ©iStock.com/pic_studio