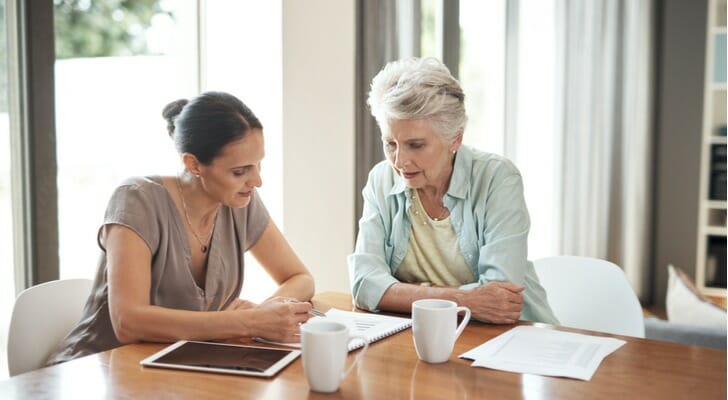 How much money will you need to cover your medical care in retirement? The answer may surprise you, especially if you haven't begun to plan for these future medical expenses.
A recent study from the Employee Benefits Research Institute found that a couple with median prescription drug expenses will need $296,000 in savings to nearly guarantee being able to pay for their medical expenses in retirement. That's 10% more than what was needed a year ago, according to the EBRI analysis.
Health savings accounts (HSAs) are popular, tax-advantaged tools that help people save for their medical care. But the EBRI separately found that fewer than half of consumers with HSAs are actually using them to prepare for the exorbitant health care costs they may face in retirement. A financial advisor can help you plan for retirement and integrate HSA contributions into a comprehensive financial plan to fit your needs.
Savings Needed for Medical Care in Retirement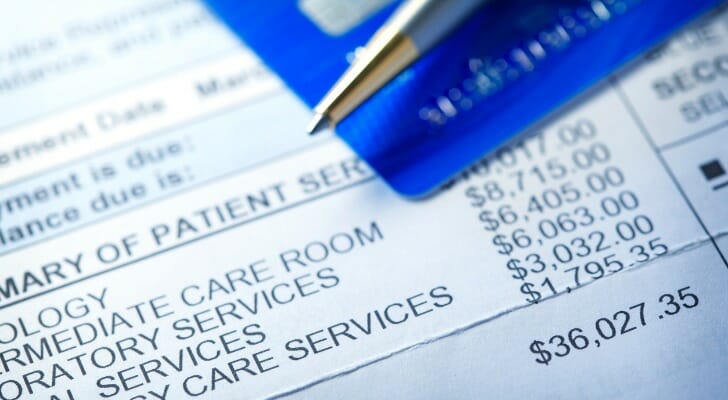 EBRI researchers Paul Fronstin and Jack VanDerhei set out to calculate how much retirees need to pay for the medical care in retirement. These expenses comprise:
Medicare Parts B and D premiums
Part B deductibles
Medigap Plan G premiums
Out-of-pocket spending on prescription drugs
While their analysis did not consider the money needed to cover long-term care, Fronstin and VanDerhei found that savings targets across the board spiked in 2021 after falling in 2020, rising by as much as 11% in certain scenarios.
In fact, a married couple in the 90th percentile of prescription drug needs must save $361,000 to maintain a 90% chance of having enough money to cover their medical bills in retirement. Individually, men and women (ages 65) with that level of prescription drug needs must save $174,000 and $193,000, respectively, to have the same chance of being able to pay for their health needs in retirement.
However, people who spend less on prescription drugs can get by with less. A 65-year-old man with median prescription drug expenses and $114,000 in savings has a 75% chance of having enough for medical expenses throughout retirement. The same applies to a woman with $131,000 in savings.
While a couple with median prescription drug needs and $296,000 in savings has a 90% chance of being able to cover their medical expenses in retirement, $245,000 in savings will lower their odds to 75%, the analysis found. If the couple has $182,000 in savings, they'll have a 50% chance of meeting their health care costs in retirement.
How You Can Start Saving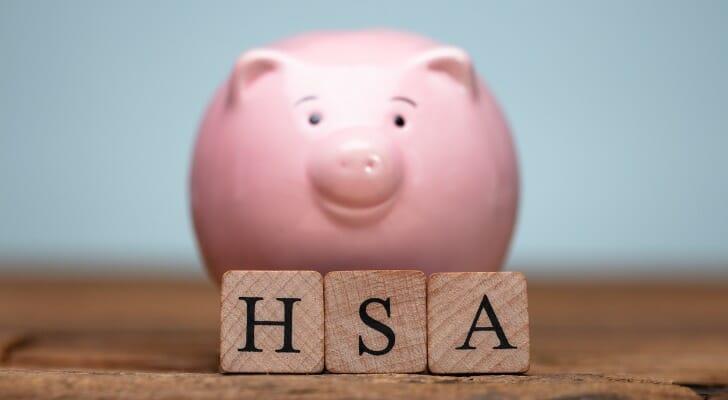 With savings goals as daunting as those calculated in the EBRI analysis, optimizing an HSA is all the more important. Although HSAs are only available to people enrolled in high deductible health plans (HDHPs), they are celebrated for the extensive tax advantages they offer. First, contributions are tax-deductible and can lower your tax liability. Second, the money in an HSA grows tax-free. Lastly, money used to pay for qualified medical care can also be withdrawn tax-free.
Funds in an HSA also carry over from year to year, so strategically contributing to one throughout your career can help you build a considerable pile of cash to pay for healthcare in retirement.
Then again, not everyone thinks of HSAs as a retirement savings vehicle. A 2021 survey of 2,024 privately-insured adults found that only 44% of those with HSAs use them to save for medical expenses in retirement. Meanwhile, 56% of consumers with HSAs use them to pay for out-of-pocket expenses incurred in the current year or the near term.
How much can you save in an HSA? The IRS allows individual HSA owners to contribute up to $3,600 in 2022. Families can contribute as much as $7,300 in 2022.
While maxing out HSA contributions may not be feasible for everyone, consistently contributing to one can help you enter retirement with money specifically earmarked for the high medical expenses that you may encounter.
Bottom Line
With projected savings needed to cover medical expenses on the rise, setting goals and careful planning are paramount. Contributing to a HSA (if you have access to one) can be an effective way to pile up cash over the course of years or decades to pay for your medical needs in retirement. However, less than half of those who were polled in 2021 about their accounts said they use HSAs to save for health care expenses in retirement.
Retirement Planning Tips
If you're concerned about being able to meet your financial needs in retirement, consider working with a professional. Finding a qualified financial advisor doesn't have to be hard. SmartAsset's free tool matches you with up to three financial advisors in your area, and you can interview your advisor matches at no cost to decide which one is right for you. If you're ready to find an advisor who can help you achieve your financial goals, get started now.
The money you'll need for health care is only a portion of your retirement nest egg. SmartAsset's retirement calculator can help you estimate how much money you'll have by the time you're ready to retire.
How much you plan to spend in retirement is a key factor in determining how much you can safely withdraw. Fidelity's 45% rule dictates that your retirement savings should generate about 45% of your pretax, pre-retirement income each year, with Social Security benefits covering the rest of your spending needs.
Photo credit: ©iStock.com/shapecharge, ©iStock.com/DNY59, ©iStock.com/AndreyPopov