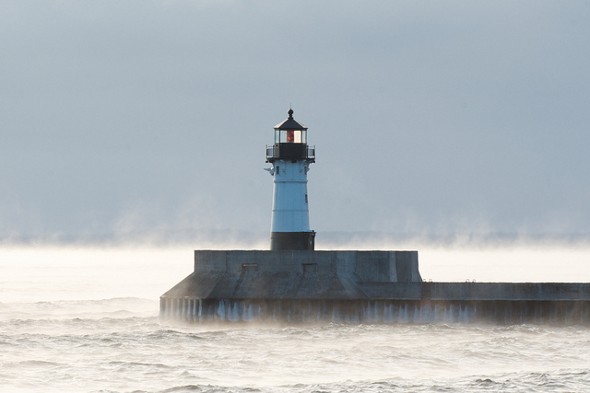 401(k) withdrawal shouldn't be your Plan A. Ideally, you would contribute a healthy sum to your 401(k) over decades, only taking money out once you reach retirement. But hey, stuff happens. Here's what you should know about withdrawing money from your 401(k), how it works and what it will cost you. We'll also explain hardship distributions, and the difference between 401(k) withdrawals and 401(k) loans.
Check out our 401(k) calculator.
The idea behind the 401(k) is to provide a tax-deferred retirement savings vehicle that can grow, untouched by you or the government, until you reach old age. The government is all about giving people incentives to save for retirement, whether those are positive incentives (tax breaks) or negative incentives (tax penalties).
If you withdraw from your 401(k) before you reach age 59.5, you'll face tax penalties – unless you qualify for certain IRS exemptions. In other words, 401(k) withdrawals are not to be taken lightly. Your 401(k) is not the same as your emergency fund. It's a good idea to set up automatic contributions to your 401(k) or other retirement account(s) and then treat that money as sacred. If you are considering taking a withdrawal, though, these are the rules.
401(k) Withdrawal Rules
If you can go until age 59.5 without taking withdrawals from your 401(k), it's smooth sailing. But if you do find yourself having to take a 401(k) withdrawal at an earlier age, you'll have to pay income tax on the money you withdraw, plus a 10% early withdrawal penalty. Ouch.
The IRS allows penalty-free early withdrawals in the case of hardship, but you'll have to meet their definition of hardship, not your own. And you'll have to be able to document that hardship. Examples of hardship that can earn you an exemption from the 10% IRS penalty are:
disability
death
funeral expenses
medical expenses
purchase of a home
education expenses
housing payments needed to prevent eviction
certain home repair expenses for a primary residence
To qualify for a penalty-free hardship distribution you'll need to demonstrate what the IRS calls an "immediate and heavy need," as well as prove that the funds in your 401(k) are necessary to satisfy that need.
If you make a withdrawal, you'll generally only be able to withdraw your own contributions. That means you won't have access to the earnings those contributions have made over time, or to any employer matching contributions.
Related Article: 5 Worst Moves You Can Make with Your 401(k)
401(k) Withdrawal vs. 401(k) Loan
Another option is to take a loan from your 401(k), rather than take a withdrawal. Some employer 401(k) plans include the option of borrowing from your 401(k) with interest. You then repay the loan and cover the interest by bumping up the pre-tax deferrals from your paycheck.
The good news about 401(k) loans is that they offer lower interest rates and don't require a credit check, unlike many other loans. The bad news is that if you leave your company, whether voluntarily or involuntarily, the loan becomes due within 30-90 days, depending on the terms of the loan. If you can't repay the funds you've borrowed within that time frame, the IRS treats the money as income, taxes it as such, and levies the 10% early withdrawal penalty.
401(k) loans that you repay on time don't come with the 10% IRS penalty, but they do come with interest. Plus, many companies won't allow you to contribute to your 401(k) while the loan is outstanding, so you lose the chance to contribute money and take advantage of compound interest.
Related Article: The 411 on 401(k) Hardship Distributions
The SOSEPP
SOSEPP stands for "series of substantially equal periodic payments." It's also known as 72(t), after the section of the tax code it calls home. A SOSEPP is an option for people who have not yet hit 59.5 but who want to tap in to their IRA or 401(k) without paying the 10% penalty. If you separate from the employer who provides your 401(k) and roll that money into an IRA, you can take a series of yearly penalty-free distributions based on your life expectancy – provided you follow the (very complicated) rules of a SOSEPP.
If You're 55…
Another way to get around the 10% withdrawal penalty is available to people who have separated from their employer and hit age 55. It's an exemption that's designed for people who leave (or lose) their jobs in their mid-fifties to mid-sixties and want to ride it out until their Social Security eligibility kicks in. If you have a 401(k) with a company and you "separate from service" any time after turning 55, you can start taking penalty-free withdrawals. Don't try this with an IRA, though. It only works for 401(k)s.
Bottom Line
A 401(k) gives you the gift of tax-deferred retirement savings. When you take early withdrawals, you're giving some of that gift back to the IRS. And who wants to do that? The 10% early withdrawal fee on your 401(k) funds is another reason to work on building up an emergency fund that you can use to cover big expenses like medical bills and major home repairs. It's also a reason to keep your home, disability, and life insurance policies up to date.
Update: Have more financial questions? SmartAsset can help. So many people reached out to us looking for tax and long-term financial planning help, we started our own matching service to help you find a financial advisor. The SmartAdvisor matching tool can help you find a person to work with to meet your needs. First you'll answer a series of questions about your situation and goals. Then the program will narrow down your options from thousands of advisors to up to three registered investment advisors who suit your needs. You can then read their profiles to learn more about them, interview them on the phone or in person and choose who to work with in the future. This allows you to find a good fit while the program does much of the hard work for you.
Photo credit: flickr