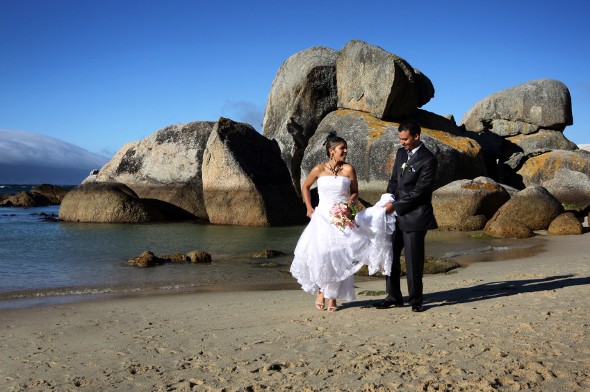 While weddings can be magical and exciting for everyone involved, they can also be incredibly expensive. Even if you've spent years saving up for your special day, you might be tempted to take out a loan to finance your nuptials. Planning to say "I do" in the near future? Let's look at a breakdown of wedding costs before you reach out to a lender (or your parents) for extra cash.
Compare personal loan rates for your wedding costs.
The Average Wedding Cost by State
The average wedding costs $32,641 and average wedding costs are on the rise. In 2015, couples paid an average of 4.6% above what they paid the previous year. If that $32,641 seems like a lot of money, you might be surprised to learn that couples in some states spent much more than that.
According to an annual survey published by The Knot, brides and grooms in New York had the biggest financial burdens. On average, couples in Manhattan paid $78,464 for their ceremonies. Considering the high cost of living in NYC, that's not too shocking.
Overall, weddings in the West and the Southwest (with the exception of those in California and Texas) cost less than those in other regions. After Utah, Arkansas is the cheapest state for weddings. Following New York, northern and central New Jersey and Chicago, Illinois are the most expensive places to wed.
The Average Wedding Dress Cost
For a lot of brides, it's all about the wedding dress. If you're a fan of any of the wedding series on the TLC network or WE tv, you've probably seen plenty of women spend thousands upon thousands of dollars on a dress they'll only wear once in their lives.
Despite what you might have witnessed on TV, though, brides tend to purchase dresses at more modest price points. In 2016, brides nationwide spent an average of $1,564 for their gowns, up from $1,469 in 2015. Compare that to the $280 average that grooms spent on their suits and accessories.
The Average Wedding Venue Cost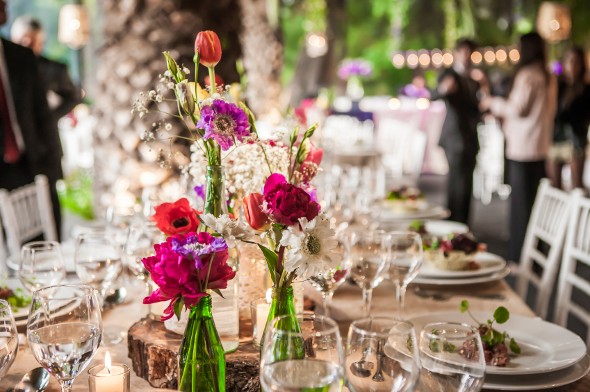 It's the reception hall that takes the biggest chunk out of couples' wedding budgets. The Knot surveyed almost 18,000 newlyweds. On average, they paid $16,107 for their reception venues. That's higher than what their predecessors paid the year before ($14,788). Wedding ceremony sites, on the other hand, cost $2,197 on average, in 2016.
That means that rather than hosting your wedding party at the most luxurious place in town, it might be worth it to consider cutting your cake somewhere more low key. To take it a step further, you can lower the cost of your ceremony by saying your vows in a nice park or at an unconventional location like a museum.
The Average Cost of a Wedding Planner
It's not uncommon for couples to hire someone to handle every aspect of their weddings, from booking the venue to making sure the flowers go along with the event's theme and color scheme. The Bureau of Labor Statistics places wedding planners in the same category as meeting, convention and general event planners. In 2014, their median yearly salary was $46,490.
From a single wedding, however, planners typically aren't paid all that much for their services. Wedding planners, on average, cost couples $2,037 in 2016.
The Average Cost of Wedding Invitations
Wedding announcements don't have to be a huge expense. That is, unless you plan on inviting 1,000 people or you pick the fanciest stationery you can find. The average couple spent $462on invitations, up from $445 in 2015.
The Average Wedding Ring Cost
Some folks plan elaborate proposals to woo their future spouses. Grooms spent an average of $6,163 on engagement rings for their brides-to-be. According to data from weddingstats.org, between $5,968 and $6,258 was spent (on average) to pay for wedding rings and bands for brides in 2015. The 2013 average for a groom's wedding band was between $389 and $547.
The Average Wedding Cake Cost
That cake you and your spouse plan to smash into each other's faces at your reception? It cost couples an average of $582 in 2016. If that's a steep price to pay for dessert, you have other options. You could offer your guests tiers of cupcakes instead, or serve cheaper sheet cake after guests have gotten a glimpse of a custom-made (but fake) wedding cake.
The Average Cost of Wedding Food
The food you serve at your reception – whether it's filet mignon or pasta – will likely cost you close to $71per person, the average cost of a catered meal per person in 2016. That's significantly higher than the average cost of dining out, which is $39.40, according to a 2015 Zagat survey. Let's hope there aren't any no-shows!
The Average Wedding DJ Cost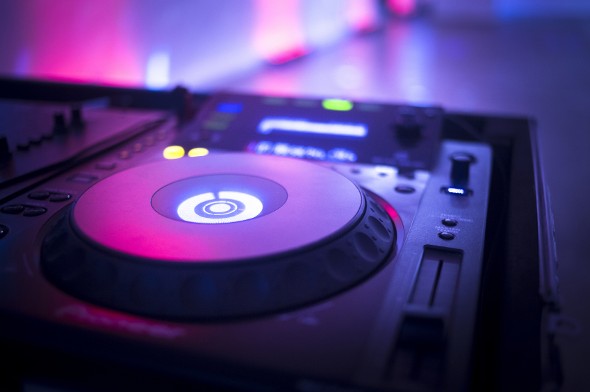 Not everyone likes dancing. If you can't imagine getting married without busting out the electric slide or the Macarena, however, you'll probably need to make room in your budget for a DJ. That'll cost you around $1,145.
But what if you want a full band at your reception? You can expect to pay about $4,156 the average price for a live musical group in 2016. Expect to pay around $755 if you want musicians to play during your ceremony.
The Average Cost of Wedding Flowers
The brides and grooms who participated in The Knot's survey paid $2,534 on average for their wedding flowers and decorations. All too often, couples forget to think about flowers when they start making plans. By incorporating them into your list of expenses from the very beginning and shopping around for the best deals, you can make sure you're not overspending on floral arrangements.
The Average Wedding Photography Cost
Having great wedding photos to share with friends and future children is a must-have for many people. On average, couples spent $2,783 for their photographers. Those who wanted a professional to capture every moment on video paid an average of $1,995.
A Final Word
Wedding season falls between the end of the spring and the beginning of autumn. Getting married in the winter might be a good way to save money. But if you're set on tying the knot in the usual season, it's important to know what you can expect to shell out for your big day.
Tips for Getting Financially Ready for Marriage
If you haven't already, start talking about money. It's important to establish an open dialogue and make sure you understand and respect each other's money values.
You might also consider sit down with a financial advisor before the big day. A financial advisor can help you identify your financial goals and come up with a financial plan for your life as a married couple. A matching tool like SmartAsset's SmartAdvisor can help you find a person to work with to meet your needs. First you'll answer a series of questions about your situation and goals. Then the program will narrow down your options from thousands of advisors to three fiduciaries who suit your needs. You can then read their profiles to learn more about them, interview them on the phone or in person and choose who to work with in the future. This allows you to find a good fit while the program does much of the hard work for you.
Photo credit: ©iStock.com/Heidi van der Westhuizen, ©iStock.com/claudiodoenitzperez, ©iStock.com/edwardolive