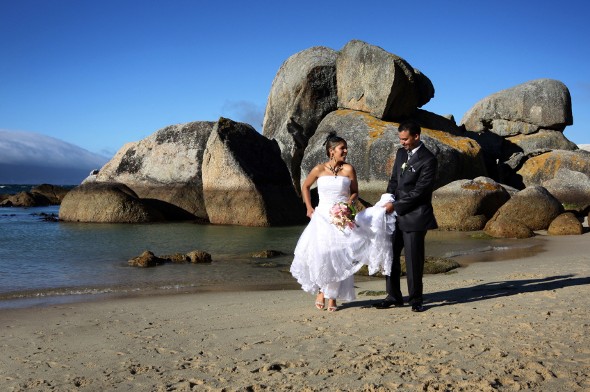 While weddings can be magical and exciting for everyone involved, they can also be incredibly expensive. Even if you've spent years saving up for your special day, the rapidly mounting costs might even have you considering a loan to finance your nuptials. Planning to say "I do" in the near future? Let's look at a breakdown of wedding costs so you know what to expect – and don't have to resort to taking out a loan to finance your special night.
The Average Wedding Cost by State
The average wedding in 2018 cost $33,931, according to a survey by The Knot. That's a 1.6% increase over the previous year. If that $33,931 seems like a lot of money, you might be surprised to learn that couples in some states spent much more than that.
According to the survey from the previous year, brides and grooms in New York City had the biggest financial burdens. On average, couples in Manhattan paid $76,944 for their ceremonies in 2017 (more recent location-based data was unavailable). Considering the high cost of living in NYC, that's not too shocking. New Jersey, Chicago and Cape Cod were also among the most expensive places to get hitched.
On the other end of the spectrum, weddings in Montana had the cheapest average, at $20,814. Kansas City, Oklahoma and Idaho were close behind in affordability.
It's important to make the distinction that these results don't necessarily mean you'll pay a ton to get married in the New York, Cape Cod, or Chicago. Yes, major costs like renting out a function hall will likely be more expensive in those areas than in, say, Idaho. But just because couples are spending the second-most amount on average, doesn't mean you couldn't hold an affordable wedding in the state.
The Average Wedding Dress Cost
For a lot of brides, it's all about the wedding dress. If you're a fan of any of the many reality TV shows centered around weddings, you've probably seen plenty of women spend thousands upon thousands of dollars on a dress they'll only wear once in their lives.
Despite what you might have witnessed on TV, though, brides tend to purchase dresses at more modest price points. In 2018, brides nationwide spent an average of $1,631 for their gowns, up from $1,509 in 2017. Compare that to the $283 average that grooms spent on their tuxes/suits and accessories.
The Average Wedding Venue Cost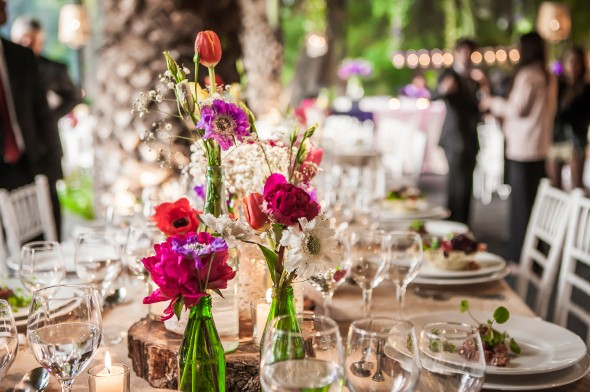 It's the reception hall that takes the biggest chunk out of couples' wedding budgets. On average, couples in 2018 paid $15,439 for their reception venues. That's slightly higher than what their predecessors paid the year before ($15,163). Ceremony venues were much more affordable, on the other hand, costing $2,382.
That means that rather than hosting your wedding party at the most luxurious place in town, it might be worth it to consider cutting your cake somewhere more low key. To take it a step further, you can lower the cost of your ceremony by saying your vows in a nice park or at an unconventional location like a museum.
The Average Cost of a Wedding Planner
It's not uncommon for couples to hire someone to handle every aspect of their weddings, from booking the venue to making sure the flowers go along with the event's theme and color scheme. The Bureau of Labor Statistics places wedding planners in the same category as meeting, convention and general event planners. In 2019, their median yearly salary was $49,370.
For a single wedding, however, planners typically aren't paid all that much for their services. Wedding planners, on average, cost couples $2,002 in 2018.
The Average Cost of Wedding Invitations
Wedding announcements don't have to be a huge expense – that is, unless you plan on inviting 1,000 people or you pick the fanciest stationery you can find. The average couple spent $386 on invitations, down from $408 in 2017.
The Average Wedding Ring Cost
Some folks plan elaborate proposals to woo their future spouses. Grooms spent an average of $5,680 on engagement rings for their brides-to-be, down from $5,764 the year before. With regard to wedding bands, data from costofwedding.com says that couples spend an average of $782 on the bride's wedding band and $455 on the groom's.
One way to save money and add sentimental value to your wedding is if you can re-use an ancestor's engagement ring (for instance, that of the bride or groom's grandmother). A jeweler can clean the ring and make it look like new, or place the stone in a new setting.
The Average Wedding Cake Cost
That cake you and your spouse plan to smash into each other's faces at your reception? It cost couples an average of $528 in 2018. If that's a steep price to pay for dessert, you have other options. You could offer your guests tiers of cupcakes instead, or serve cheaper sheet cake after guests have gotten a glimpse of a custom-made (but fake) wedding cake.
The Average Cost of Wedding Food
The food served at wedding receptions across the country cost an average of $70 per person in 2018. That's fairly steep for one meal, but there are plenty of ways to ease the sticker shock. First things first, skip the filet mignon.
The Average Wedding DJ Cost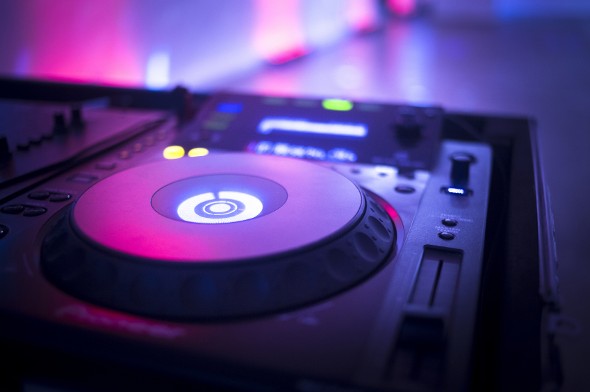 Not everyone likes dancing. If you can't imagine getting married without busting out the electric slide or the Macarena, however, you'll probably need to make room in your budget for a DJ. That'll cost you around $1,292.
If you want a full band at your reception, that will be much more expensive. The average cost for a wedding band in 2018 was $4,247, more than three times the cost of a DJ. Expect to pay around $797 if you want musicians to play during your ceremony.
If you're looking to save some money on music, plenty of couples in recent years have opted to simply rent some speakers, make their own playlist, and plug in an aux cord.
The Average Cost of Wedding Flowers
The brides and grooms who participated in The Knot's survey paid $2,534 on average for their wedding flowers and decorations. All too often, couples forget to think about flowers when they start making plans. By incorporating them into your list of expenses from the very beginning and shopping around for the best deals, you can make sure you're not overspending on floral arrangements.
If you want to save on flowers, think about your guest list. Are you inviting anyone with a green thumb? Odds are you could ask them to contribute flowers to the wedding in lieu of a gift.
The Average Wedding Photography Cost
Having great wedding photos to share with friends and future children is a must-have for many people. On average, couples spent $2,679 for their photographers. Those who wanted a professional to capture every moment on video paid an average of $2,021.
A Final Word
Wedding season falls between the end of the spring and the beginning of autumn. Getting married in the winter might be a good way to save money. But if you're set on tying the knot in the usual season, it's important to know what you can expect to shell out for your big day.
Tips for Getting Financially Ready for Marriage
Getting a pre-nup before you tie the knot has faced plenty of stigma over the years, but it might be the smart financial decision for your relationship and your situation. Consider the pros and cons before your big day.
You might also consider sit down with a financial advisor before the big day. An advisor can help you and your spouse identify your financial goals and come up with a financial plan for your life as a married couple. Finding the right financial advisor that fits your needs doesn't have to be hard. SmartAsset's free tool matches you with financial advisors in your area in 5 minutes. If you're ready to be matched with local advisors that will help you achieve your financial goals, get started now.
Photo credit: ©iStock.com/Heidi van der Westhuizen, ©iStock.com/claudiodoenitzperez, ©iStock.com/edwardolive