Ask Our Home Buying Expert
Have a question? Ask our Home Buying expert.
More From SmartAsset
Ask Our Home Buying Expert
Have a question? Ask our Home Buying expert.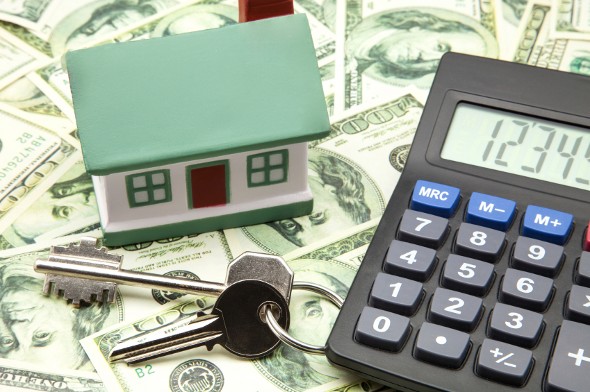 No one wants to pay high fees, especially when embarking on an expensive transaction such as a mortgage. A mortgage point (also called an origination fee) is 1% of the loan amount paid upfront. Many lenders begin negotiations by quoting a 1% loan origination fee. Others say you're "buying down the rate" by paying a point. But the result is the same.
Points lower your interest rate and the more you pay upfront, the lower your interest rate, depending on the market. Keeping your fees low seems advantageous compared to saving a few dollars difference in monthly payments. However, there are some reasons why paying points makes a lot of sense.
Cash Flow
If you are buying a home and have some extra cash to add to your down payment, you can consider buying down the rate. This would lower your payments going forward. This is also a good strategy if the seller is willing to pay some closing costs. Often, the process counts points under the seller-paid costs. And if you pay them yourself, mortgage points usually end up tax deductible.
In many refinance cases, closing costs are rolled into the new loan. If you have enough equity to absorb higher costs, you can pay mortgage points. Then you can finance them into the loan and lower your monthly payment without paying out of pocket.
To cut down on your closings costs, you can use negative mortgage points instead of positive ones. As a result, however, you'll be paying more interest.
Long-Term Savings
If you plan to keep your home for a while, it would be smart to pay points to lower your rate. Paying $2,000 may seem like a steep charge to lower your rate and payment by a small amount. But, if you save $20 on your monthly payment, you will recoup the cost in a little over eight years.
If you expect to make payments on a 30-year loan all the way to maturity, paying points can be a wise financial move.
Securing a Low Rate
The lower the rate you can secure upfront, the less likely you are to want to refinance in the future. Even if you pay no points, every time you refinance, you will incur charges. In a low-rate environment, paying points to get the absolute best rate makes sense. You will never want to refinance that loan again.
Conversely, when rates are higher, it would actually be better not to buy down the rate. If rates drop in the future, you may have a chance to refinance before you would have fully taken advantage of the points you paid originally.
What's the Deal With Origination Fees?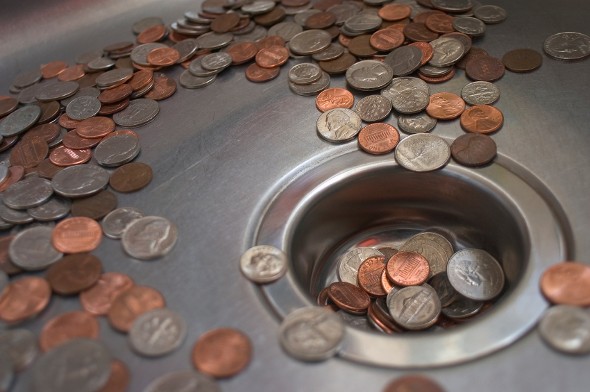 Why do so many lenders quote an origination fee? To get a true "no point" loan, they must disclose a 1% fee and then give a corresponding 1% rebate. Wouldn't it make more sense to quote a loan "at par" and let the borrower buy down the rate if they so choose?
The reason lenders do it this way is the new disclosure laws that came about with the Dodd-Frank financial reform bill in 2010. If the lender does not disclose a certain fee in the beginning, they cannot add that fee on later. If a lender discloses a loan estimate before locking in the loan terms, failure to disclose an origination fee (or points) will bind the lender to those terms.
While this may sound like a good thing, if rates rise during the loan process, it can force you to take a higher rate. Suppose you applied for a loan when the rate was 4.5%. When you are ready to lock in, the rate is worse. Your loan officer says you can get 4.625% or 4.5% with a cost of a quarter of a point (0.25%).
But if no points or origination charges show up on your loan estimate, the lender wouldn't be able to offer you this second option. You would be forced to take the higher rate.
Update: Saving up enough money so you can reach your financial goals like making a down payment on a house can be challenging. Enough people reached out to us saying they wanted help with financial planning, that we built a tool to match you with a financial advisor who can meet your needs. First you answer a series of questions about your situation and your goals. Then the program narrows down thousands of advisors to three fiduciaries who meet your needs. You can then read their profiles to learn more about them, interview them on the phone or in person and choose who to work with in the future. This allows you to find a good fit while doing much of the hard work for you.
Photo credit: ©iStock.com/ziquiu, ©iStock.com/Kameleon007, ©iStock.com/bonnie jacobs