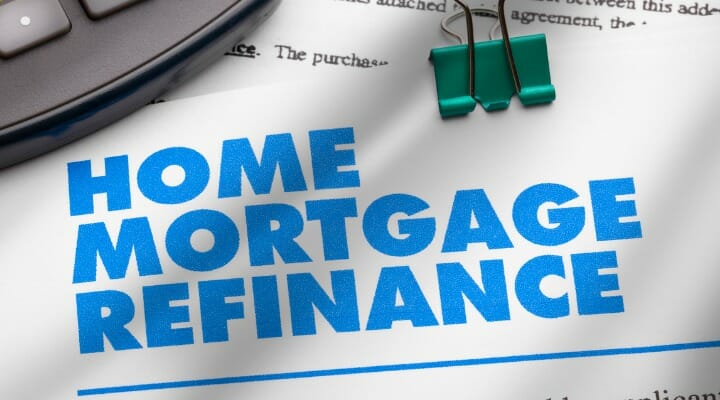 Home mortgage rates have been rising, though as of April 2022 they were low in comparison to historical levels. Deciding to refinance can potentially save you some money. However, just because mortgage rates may be lower than when you financed your residence doesn't mean it's necessarily a good idea to refinance for you specifically. Some reasons for this could be that your credit is low or you're planning on moving out soon. Regardless of the specifics of your situation, take into account all of your available options before you decide to refinance.
Mortgages can have an effect on your overall finances. Talk to a local financial advisor today.
Reason #1: You're Not Planning on Staying Put
One of the most important details you need to pay attention to when you're planning to refinance is the break-even point. This is the amount of time it will take for you to recover the closing costs on the new loan. The break-even point is calculated based on how much you pay in closing costs and what your new interest rate will be.
Typically, closing costs average between 2% and 5% so it could take several years for you to get back to even. For example, if you pay $3,000 in closing costs and your payment only drops by $50 a month, it'll take 60 months before you break even. If you're planning on moving before the break-even period ends, refinancing probably doesn't make much sense since you won't be reaping any significant financial benefits in the long run.
Reason #2: Your Credit Score Is Lacking
Your credit score plays a major part in determining what type of refinance rate you'll qualify for. The higher your score, the better the deal will be. If your credit is less than stellar, you may have trouble finding a lender who'll be willing to work with you on a refinance. If you are able to qualify for a loan, the rate might not be that great.
With rates so low, it can be tempting to take what the lender is offering even if the savings you'll see are small. If you're feeling the pressure to refinance, just keep in mind that the Federal Reserve has said it will hold off on increasing interest rates until 2015. Waiting until your credit score improves even just a few points could make a big difference when it comes to the type of rate you can get.
Reason #3: You Can't Afford the Closing Costs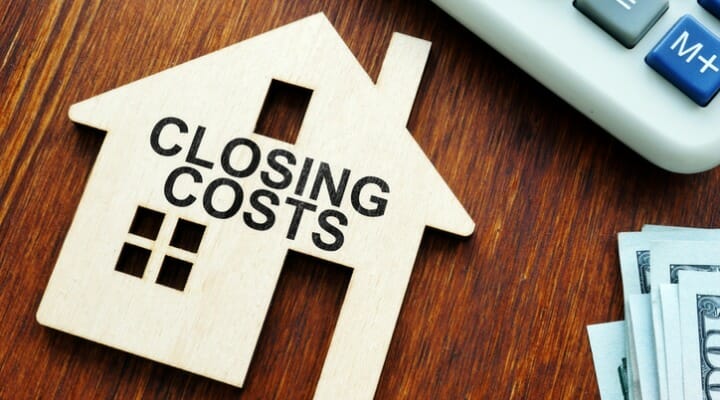 Refinancing can save you money and even help you pay your loan off faster but it does you no good if you don't have enough money on hand to cover the closing costs. If you can't pony up the cash up front, you may be able to roll the closing costs over into your loan but there are some drawbacks.
Even if your closing costs are relatively low, adding them into the loan can tack on several thousand dollars to your mortgage. Not only are you taking a bite out of your equity, you're potentially making your monthly payments higher. Over the long term, adding the closing costs to your mortgage can eat away at any savings you'd get from refinancing. If you can't afford to pay the closing costs before you sign on the dotted line, it might be better to put the refinance on the backburner until you can save up the cash.
Reason #4: Long-Term Costs Outweigh Your Savings
Refinancing doesn't necessarily guarantee that you'll save money and in some cases, it could actually work against you. For example, if you've already been paying on your existing loan for a while, you've probably paid more towards the interest than the principal. If you refinance into a 30-year loan to get a lower payment, you're effectively going to be paying the interest twice even if it's at a much lower rate the second time around.
Refinancing into a 15- or 20-year loan shortens your repayment period but it also means you'll be paying more every month towards your mortgage. While a higher payment may be affordable now, you need to consider whether it will still be reasonable in the future. Even though you'll be paying your loan off faster, you need to be able to sustain the pace if your financial situation changes.
Reason #5: You Want to Tap Into Your Home's Equity
There are certain situations where it may seem like tapping into your home equity is a smart money move. For example, you could use the cash to consolidate your debts at a lower rate, finance some major home improvement projects, start a business or help your kids cover the cost of a college education.
Unless you know you'll be able to cover your mortgage payments in the long term, you might be better off leaving your equity alone. Cashing out your equity can put money in your pocket but you run the risk of losing your home if you can't keep up with your loan payments.
When you're thinking of refinancing, you need to crunch all the numbers before you finalize a deal. If the math doesn't quite add up to the savings you expected, it may be a sign that you're not ready to refinance.
Tips for Managing a Home Loan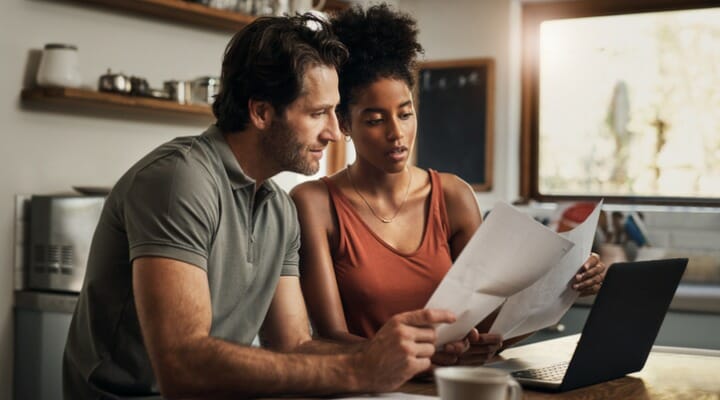 The introduction of a large home loan into your financial life could make managing your money more difficult. So whether you have questions about taxes, retirement, investing or other long-term financial plans, a financial advisor can help you out. Finding a qualified financial advisor doesn't have to be hard. SmartAsset's free tool matches you with up to three financial advisors who serve your area, and you can interview your advisor matches at no cost to decide which one is right for you. If you're ready to find an advisor who can help you achieve your financial goals, get started now.
The key to staying on time with your mortgage payments is to maintain a good weekly and monthly budget. While small purchases seemingly don't have an effect on your overall financial situation, a series of them could put you and your family in a hole when your mortgage bill arrives. Stop by SmartAsset's budget calculator to begin building a budget.
Photo Credit: ©iStock.com/Bill Oxford, ©iStock.com/designer491, ©iStock.com/PeopleImages