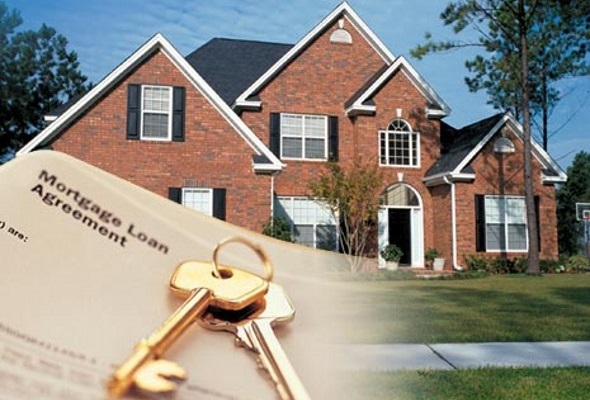 If you buy a house with less than a 20 percent down payment, and finance it with a conventional loan, you are going to have to pay private mortgage insurance. PMI protects the lender against the possibility of a default. It does not protect you, the buyer, but it does give you the benefit of buying a home you might not otherwise have been able to get.
Introducing Single-Payment Mortgage Insurance
The most common way for mortgage insurance to be paid is as a monthly premium rolled into your mortgage payment. Many buyers do not realize that there is also an option to pay the premium as a single lump sum upfront called single-payment mortgage insurance. Paying it upfront may end up being a significant cost saving over the life of the loan.
For a buyer with good credit scores and a 5 percent down payment on a $300,000 loan, the monthly PMI cost is estimated to be $167.50. Paid upfront it would be $6,450. If this lump sum makes you gasp, consider the fact that after only three and a half years of monthly premiums, you would have paid over $7,000 to the PMI company!
While lenders usually allow you to remove monthly PMI once your loan reaches 78 percent loan to value, in this scenario you would not yet be close to this threshold if paying on a standard 30 year amortization schedule. If you have a chance to lock in a low interest rate for 30 years, single-payment mortgage insurance would allow you to get your payments as low as possible right away. You will probably never need to refinance this loan.
Another advantage to keeping your payment low through single-payment mortgage insurance is that you will have an easier time qualifying for a mortgage. Lenders use the ratio of monthly debt payments to monthly income to determine qualification. Single-payment mortgage insurance results in a lower monthly payment, meaning you can probably qualify for a larger mortgage.
Why It's Not for Everyone
If you are only making a 5 percent down payment, you likely don't have an extra $6,450 laying around. However, if the seller is making any concessions toward closing costs, it can be used toward the single-payment mortgage insurance.
If you expect to pay down your loan more aggressively than the 30 year schedule, that would be a reason to take monthly PMI. Similarly, if you plan to make improvements to your home, you may be able to get an appraisal after a year or two and demonstrate sufficient equity to your lender to remove PMI.
Ask your loan officer to do a comparison of costs and monthly payments for you both ways. Most lenders have software that can lay out multiple loan scenarios side by side for easy comparison. Consider all the factors: how much money you have available for loan costs, what you want your monthly payment to be and how long you plan to be in the home.
If you want some more guidance on the financial implications of buying a home, consider consulting a financial advisor. A matching tool like SmartAsset's SmartAdvisor can help you find a person to work with to meet your needs. First you'll answer a series of questions about your situation and your goals. Then the program will narrow down your options to three fiduciaries who suit your needs. You can then read their profiles to learn more about them, interview them on the phone or in person and choose who to work with in the future. This allows you to find a good fit while the program does much of the hard work for you.
Photo Credit: ceejaybrand5k