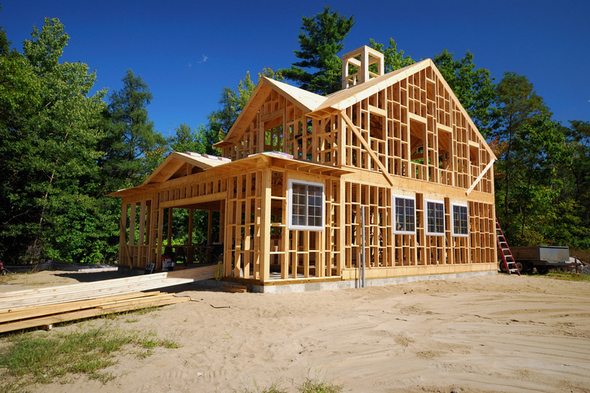 Finding the house of your dreams can take some time. And if you're a veteran who's looking to buy a home, you may not find anything that meets your needs. If that happens, your next best option is to buy a plot of land and build your own house from the ground up. Wondering whether you can use a VA loan to purchase a piece of land? Read on to find out more about VA land loans.

Compare mortgage rates now.
Can I Use a VA Loan to Buy Land?
You can use a VA loan to purchase land, but you must meet certain requirements. For example, you cannot use a VA loan to buy land if you have no plans to improve the land within the near future (and build a primary residence that you, the veteran, will occupy). And you can't use a VA home loan to buy an investment property. There are also restrictions regarding VA loans and the construction of a combined residential and business property.
VA Land Loan Requirements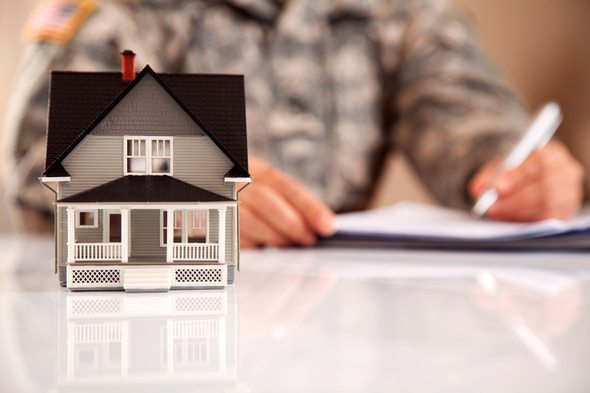 While you can use a VA loan to buy land, you'll have to do so in conjunction with a construction loan. If you're purchasing land and you already own a mobile or manufactured home, you must follow additional rules. For example, the home must be permanently affixed to a foundation.
If you want to buy land and build a combined residential and business property, the property must be primarily used for residential purposes. No more than one business unit may be on the property. Additionally, the nonresidential area cannot consume more than a quarter of the total area.
Regardless of the kind of home you're planning to build, the land you want to buy with your VA loan must be stable. This means that it shouldn't sit on a fault line or in a floodplain. It's best to also steer clear of airport noise zones.
Veterans trying to purchase land for a custom home need a detailed plan, too. In other words, they'll need to have their builder draw up a blueprint of what their home is expected to look like.
How VA Land Loans Work
Veterans are expected to fill out an application for a land purchase loan and a construction loan simultaneously. If they're approved for financing, they'll have a construction/permanent loan that's backed by the Department of Veterans Affairs. Veterans who already own land may be able to refinance the loan used to buy it. Then, they can build a home on the land using a loan guaranteed by the VA.
Once the VA land loan is closed, the proceeds go into escrow and the builder is paid throughout the course of the construction project. According to the Veterans Benefits Administration, veterans don't need to begin paying back their construction/permanent home loan until after the home is constructed. During the construction period, the builder must cover the cost of interest payments and fees (including title update fees and inspection fees).
The amount of time that it takes to complete construction counts toward the loan repayment term. For example, let's say it takes eight months to complete construction and the repayment term for the loan is 30 years. Even though the veteran does not have to make payments during the eight months of construction, they will still need to have the entire loan paid off within 29 years and four months.
Alternatives to VA Land Loans
Tracking down a lender who's open to issuing a VA loan for new construction can be tricky. That's why some veterans turn to homebuilders when they need help financing the construction of a new home. Others try to apply for land loans through banks.
As with other kinds of loans, veterans looking for land loans should be prepared to make a down payment. They will also have to pay for other expenses, including closing costs.
Final Word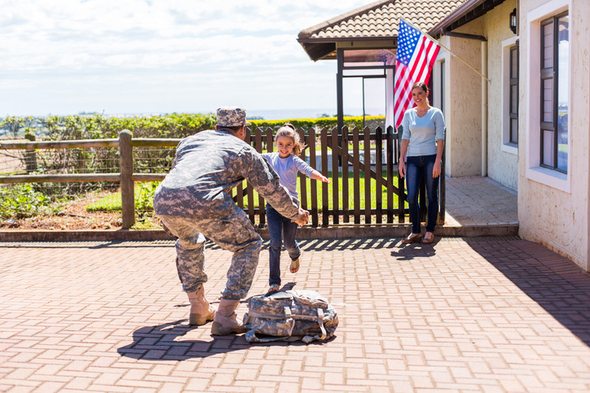 You can use a VA Loan to purchase land. But you have to do so with a plan to place or build a home on the land. Unfortunately, finding a lender who's willing to offer a VA loan for new construction may be challenging. Lenders often avoid loans for brand new homes to avoid taking on too much risk.
If you need a VA land loan, you may need to shop around to find one with the best terms. If you already have a VA loan and you're thinking about building a new property, you can always contact your existing lender and ask for advice.
Photo credit: ©iStock.com/gmnicholas, ©iStock.com/DanielBendjy, ©iStock.com/michaeljung