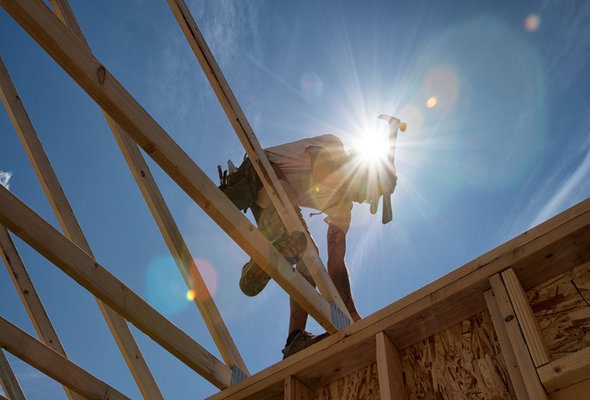 Planning to build your own home or hire someone to build it for you? You may be wondering whether a construction loan is appropriate for your needs. Construction loans can be hard to get, but they're one way to secure financing so you can build your dream home.
Construction Loan Basics
When you take out a normal mortgage the home you're buying serves as security for the loan. If you can't pay back the loan, the bank can take the home as compensation. But with a construction loan, there's no guarantee that there will be a home for the bank to seize if you default on your loan. That's why banks are often more reluctant to issue construction loans than they are to issue mortgages. Here are some specifics on how a construction loan works.
Getting a Construction Loan
If you want a construction loan, a solid credit score might not be enough. It will help if you have a history of on-time loan repayment from, say, a previous mortgage, a personal loan or a small business loan.
You'll also need to present the bank with something that will inspire confidence in your ability to build the home in a timely manner. That means building plans, a budget and a timeline for completion.
If you're successful in securing a construction loan, you can expect it to carry a higher interest rate than a normal mortgage would because of the increased risk to the lender.
Your construction loan will also come with a set term, and we're not talking about the 30-year term that most home loans carry. You'll typically have a loan term of 12 months, during which time the bank assumes that you'll complete the building of your home.
The bank may also set benchmarks and periodically check up on your progress. That's because you don't get a home loan in one lump sum. Instead, you get a new chunk of stage for every step of the construction process.
The Construction/Perm Loan
Some lenders, such as regional banks, offer construction-permanent mortgages. These loans start out like a normal construction loan, disbursed in stages as you complete the home build. You only pay interest on the amount of money you've gotten so far, not on the total value of the loan.
Once your home is finished, your loan then transitions seamlessly to a regular mortgage. From that time on you'll pay a combination of both interest and principle as your mortgage amortizes. The key advantage of these loans? They allow borrowers to play just one set of closing costs and complete just one application and underwriting process.
However, that doesn't mean that no new monies will be due at the time you convert your construction loan to a mortgage. Some costs you might owe at that time include escrow payments for property taxes and homeowners insurance, unpaid interest from the construction phase of your loan and title insurance fees.
Bottom Line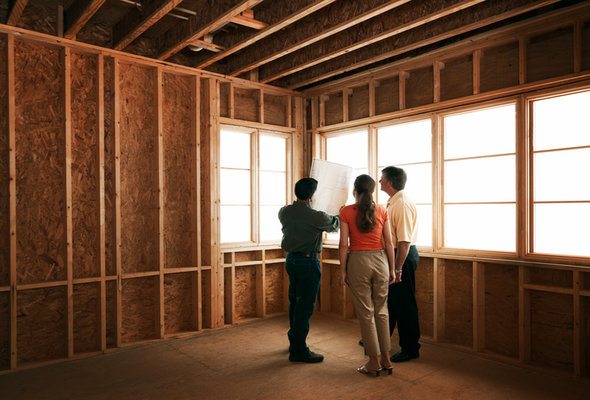 Not many people opt for construction loans when they're thinking moving from renting to owning a home. Most new builds are financed and conducted by larger construction and real estate firms. Some individual homebuyers opt to buy kits or prefab homes that come with built-in financing. If you do choose to pursue a construction loan, it's important to be realistic about your timetable and budget when applying for financing.
Photo credit: ©iStock.com/grandriver, ©iStock.com/kali9, ©iStock.com/stevecoleimages