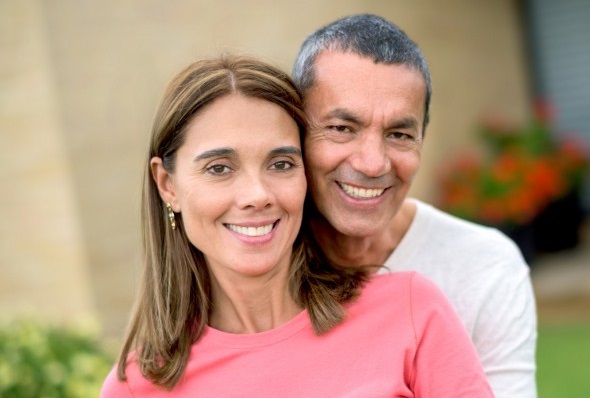 Low- and middle-income families who want to buy homes may be able to get a bond loan. Bond loans are issued by state and local authorities and subsidize the cost of becoming a homeowner for those who meet certain income requirements, either by lowering interest rates or offering cash assistance. Curious about how bond loans work? We've got you covered.
Find out now: How much house can I afford?
Bond Loan Basics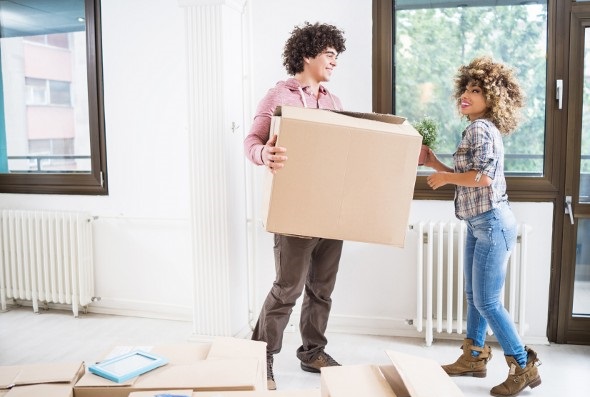 Making the jump from renting to buying can be tough if your income isn't high. But the government doesn't want homeownership to be something only the rich can achieve. That's why there are programs in place to make buying a home more accessible to low- and middle-income families. Bond loans are one such program.
A state or local government may decide to sell mortgage revenue bonds to raise money for programs that subsidize the cost of buying a home. These mortgage revenue bonds are like any other type of government bond in that they have a maturity date and an interest rate. Investors who buy the bonds receive regular interest payments that are tax-exempt.
The government uses the money raised from the sale of mortgage revenue bonds to lower the cost of buying a home for community members who otherwise might not be able to afford it. Because they're partially backed by mortgages, bond loans are also known as mortgage revenue bond loans.
The government can say to a bank or other lender, "Please make x number of home loans available to people with y income and we will partially back those loans with our government money." Lenders who might otherwise have declined to offer loans to low- and middle-income applicants will take the government backing as a sign that it's safe to extend home loans to riskier applicants.
Check out our down payment calculator.
Getting a Bond Loan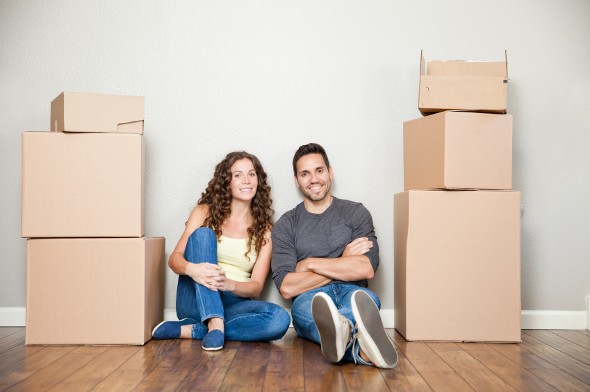 If you want to buy your first home using a bond loan you don't go to the local or state government that issued the bond. Instead, you go to a lender like a bank, housing finance authority or affordable housing corporation. Not every low- or middle-income household will be able to get a bond loan, but tens of thousands of Americans have benefited from these loans. In some cases you can go right to a participating bank. In others you will have to first apply with the state or local housing finance authority that runs the bond loan program.
If there are bond loans available and you qualify based on your income, you're likely to get a more favorable (a.k.a. lower) interest rate on your mortgage than you would if you applied for a regular home loan. Bond loans provide partial government backing for mortgages. The point of this is to make lenders more willing to issue home loans to people with low or moderate incomes.
The government support means lenders can offer low interest rates, which helps make a home purchase affordable. In some cases, applicants for bond loans can get both a low interest rate and a chunk of cash to help with a down payment or closing costs. Sweet!
Bond loans are generally for 30-year fixed-rate mortgages. That means that if you qualify you will have 30 years to repay your loan, at an interest rate that is low thanks to the government's help. Income requirements often specify that your household income be no greater than 115% of the area median income, but this rule can vary. In many programs you must be a first-time home-buyer to qualify for a bond loan, but that's not true everywhere.
Related Article: The Best Housing Markets for Growth and Stability
The Takeaway
If you think you're a candidate for a bond loan it's worth doing a little research to find out if there are bond loan programs in your area. Not every lender participates in bond loan programs but the program website should list the participating lenders. From that list it's a good idea to shop around until you find a lender you want to work with. Once you take the plunge and become a homeowner, you'll be able to build equity in your home and watch your net worth grow.
Update: If you have questions beyond bond loans, SmartAsset has you covered. So many people reached out to us looking for tax and long-term financial planning help, we started our own matching service to help you find a financial advisor. The SmartAdvisor matching tool can help you find a person to work with to meet your needs. First you'll answer a series of questions about your situation and your goals. Then the program will narrow down your options to three fiduciaries who suit your needs. You can then read their profiles to learn more about them, interview them on the phone or in person and choose who to work with in the future. This allows you to find a good fit while the program does much of the hard work for you.
Photo credit: ©iStock.com/andresr, ©iStock.com/BraunS, ©iStock.com/Vasileios Economou