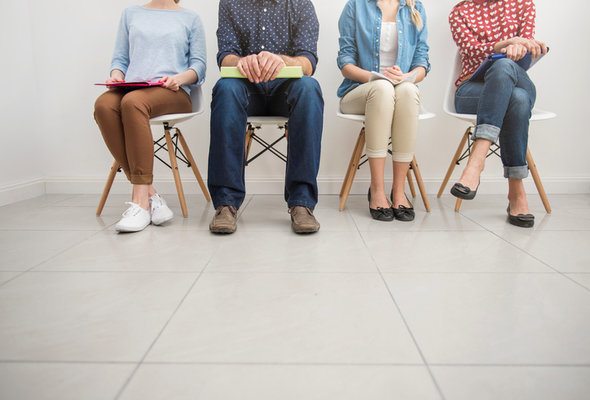 Going from renting to buying is a high priority for many Americans. We've all been taught that homeownership is a key piece of the American dream. But if you're between jobs, is homeownership out of reach? Let's take a closer look at the question of whether you can buy a home while unemployed.
Covering Your Bases
Shopping for a mortgage is a process that involves jumping through some hoops. One of those hoops is making yourself attractive to mortgage lenders. Generally, aspiring homebuyers need a few elements in place: a high credit score, a low debt-to-income ratio and enough money coming in to cover monthly mortgage payments.
If you're currently unemployed, it can be hard – but not impossible – to make your case to mortgage lenders. However, unemployed folks who still want to buy a home have options. For one thing, you can be unemployed and still have a high credit score and a low debt-to-income ratio. The lower your debt, the less money you need coming in to stay at or below the 36% debt-to-income ratio that experts recommend.
Proving Alternative Income Sources
Some people have enough income to cover a mortgage even while they're unemployed. If your investment income provides you with enough to make monthly mortgage payments and pay for basic living expenses too, you may not have much trouble convincing a mortgage lender to help you become a homebuyer. The same goes for any other sources of income you might have, whether from a lawsuit settlement, Social Security, alimony, a life insurance policy, a gift or an inheritance. If you have a non-salary income source that you can rely on as a homeowner, mortgage lenders should be willing to work with you, as long as your credit score and debt-to-income ratio are up to par.
Getting a Helping Hand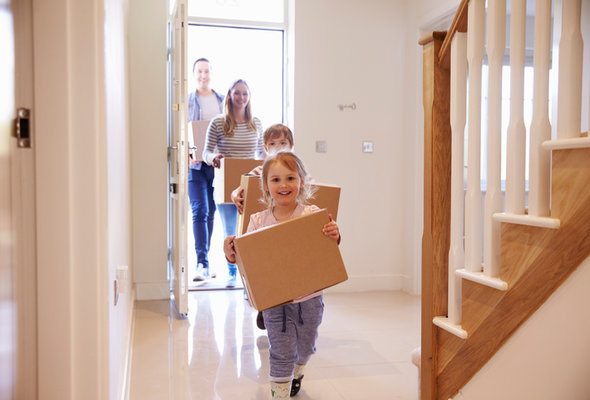 Another option is to rely on the income of someone else. If you're buying a home with a partner who is employed and has solid credit and a low debt-to-income ratio, it may be best for your partner to take the lead on the mortgage application. That way, your unemployment won't count against you, as long as your partner's income is high enough to meet lenders' standards. If you have parents or other wealthy relatives who are willing to help you with the homebuying process, you can discuss a gift that will enable you to satisfy lender requirements while you're between jobs.
Bottom Line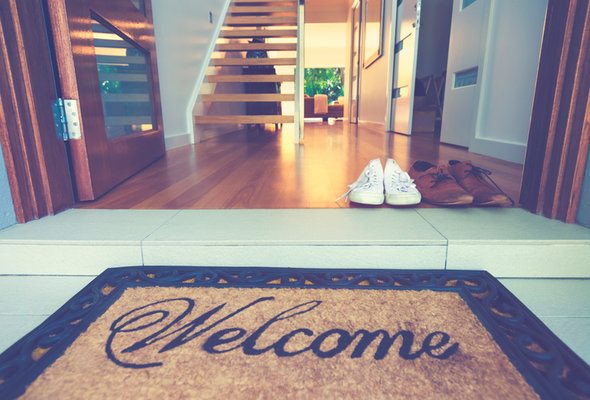 Many people choose to wait until they're employed before getting prequalified for a mortgage and shopping for mortgage rates. However, for others, waiting is not an option. If renting is more costly than buying in your area, or there are other compelling reasons to buy a home while you're unemployed, you're not facing an impossible task. As long as you – or someone who is willing to help you – can present lenders with a high credit score, a low debt-to-income ratio and a solid income source, convincing a mortgage lender to work with you shouldn't be too hard.
Tips for Buying a Home
Figure out how much house you can afford. With that number in mind, create a monthly budget and start saving for your down payment and closing costs.
Talk to a financial advisor about how buying a home will factor into your larger financial plan. Especially if you're unemployed and not bringing in a regular income, you want to ensure you can purchase a home without sacrificing your other financial goals. A matching tool like SmartAsset's SmartAdvisor can help you find a person to work with to meet your needs. First you'll answer a series of questions about your situation and goals. Then the program will narrow down your options from thousands of advisors to three fiduciaries who suit your needs. You can then read their profiles to learn more about them, interview them on the phone or in person and choose who to work with in the future. This allows you to find a good fit while the program does much of the hard work for you.
Photo credit: ©iStock.com/gpointstudio, ©iStock.com/monkeybusinessimages, ©iStock.com/courtneyk