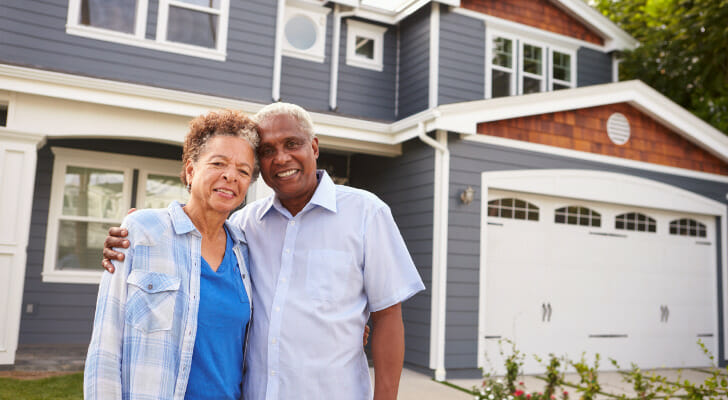 It is entirely possible for a retired person to get a mortgage to buy a home and lenders are not allowed to use age to make credit decisions. A loan application from any borrower generally will be evaluated for the same factors including income, debt, down payment and credit score. However, retirees do have additional requirements when it comes to verifying income.
A financial advisor can help you with important financial moves including deciding whether and when to take out a mortgage.
Mortgage Qualifying Basics
Federal law forbids lenders from considering an applicant's age when making credit decisions in most cases. Although age can be used to calculate a credit score, the scoring method can't discriminate against anyone age 62 or older.
Beyond that, mortgage requests from retirees are treated similar to those from most other applicants. The key factors include the applicant's income, existing debt, down payment and credit score. More income, a bigger down payment and higher credit score are positives, while greater existing debt is a negative.
Income Requirements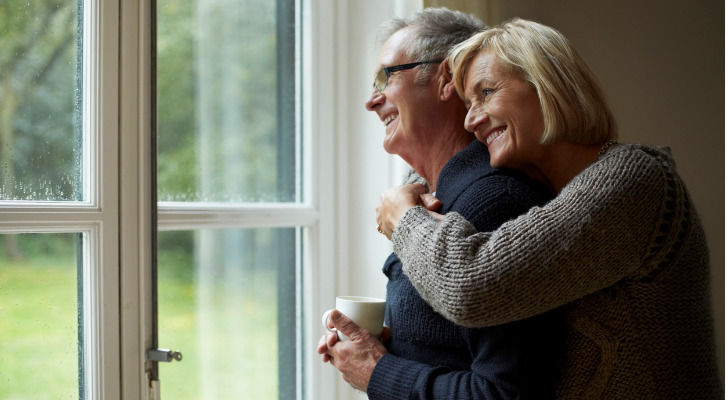 Income is one of the most important elements in getting a home loan. Lenders want to make sure borrowers will have the money to make the payments. Part of this involves demonstrating adequate income. Another part involves showing the income is reliable. Employed borrowers can demonstrate income by showing a paycheck stub or W-2 form. Retired borrowers, who have no wages or salaries, have to use other means.
Retirees who are receiving monthly Social Security checks will need a verification letter from the Social Security Administration confirming they are eligible for and collecting benefits. Dollar for dollar, Social Security benefits may be considered more valuable than wage and salary earnings. That's because most Social Security benefits are, for many recipients, not subject to federal income tax. That means more of the benefit could be disposable income that could make the mortgage payment.
Some other income sources that retirees can use to qualify for a home loan include:
Pension benefits from corporate or government pensions;
Withdrawals from IRA, 401(k) and other retirement accounts;
Investment income including dividends from stocks and bonds, interest on bank accounts and rent from real estate investment properties;
Annuity income.
Lenders look at more than the amount of income from these sources. They also want to make sure the income is predictable and reliable. Social Security and pension benefits are generally assumed to be reliable. Borrowers may have to document that other income will continue reliably and predictably, typically for at least three years.
Other Loan Approval Factors
Lenders don't look at income in isolation. They want to see that a borrower's other debts won't consume so much of the borrower's income that the borrower may have trouble making the mortgage payment. They use debt-to-income ratio (DTI) to determine this and generally look for a DTI of 43% or less.
Down payment is another important element in a loan application. Some loans, such as VA loans, require no down payment. FHA loans can be approved may as little as 3.5% down. Conventional loans sometimes require only 3% down. However, lenders look more favorably on larger down payments and buyers who have previously owned homes put down an average of 17%.
Credit score requirements for retired borrowers are similar to those for people who are still working. A credit score of 620 will get the stamp approval from most lenders, although this varies. Also, a higher credit score is better and if it's good enough can overcome weaknesses, such as a high DTI, elsewhere in the loan application.
Getting Retiree Loan Approval
Retired borrowers can improve their chances of loan approval in several ways. To improve their DTI, they can pay off other debts. Or, to boost their income they can take a part-time job. Having a spouse, partner or other family member sign as a co-borrower can add that person's income to the application and lower the DTI to increase chances of approval.
Borrowers can improve their credit scores by, again, paying down debts. They can also avoid making any late payments, check their credit reports for errors and dispute any that might drag a score down and avoid opening new credit accounts.
Increasing the cash down payment can also increase chances of approval. Retirees who have lots of assets can sometimes pledge those assets instead of making a cash down payment. Lenders may be willing to credit up to 70% of the value of securities or property that is used in an asset-backed loan. The discount is to account for the potential for a market decline. As an alternative, retirees can sell assets for cash to use as a down payment.
The Bottom Line
Retirees can get home loans if they meet lender requirements that are similar to those placed on other borrowers. Those include having adequate income, not too much debt, a sizable down payment and a good credit score. Age alone is not supposed to be used to decline a loan application.
Mortgage Tips
Whether you're about to retire or have already retired, a financial advisor can help you evaluate your home loan options. Finding a qualified financial advisor doesn't have to be hard. SmartAsset's free tool matches you with up to three financial advisors who serve your area, and you can interview your advisor matches at no cost to decide which one is right for you. If you're ready to find an advisor who can help you achieve your financial goals, get started now.
SmartAsset's free online mortgage calculator can help you determine how much your house payment would be depending on the important variables. Those include home price, down payment, interest rate and loan type. You can also include your estimated taxes and insurance in the payment.
Photo credit: ©iStock.com/monkeybusinessimages, ©iStock.com/Morsa Images, ©iStock.com/Fabio Camandona