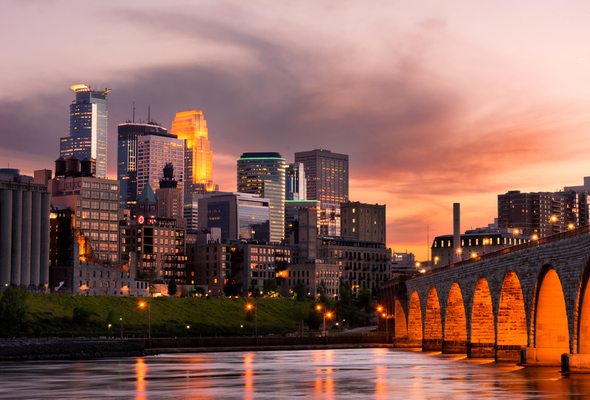 The population of Minneapolis increased by 7.4% in the five years between 2010 and 2015 – an impressive rate of growth that speaks to the city's many attractions. Thinking about moving to Minneapolis but not sure what you'll find when you get there? Here are 15 things to keep in mind before you go.
Find out now: How much house can I afford?
1. Minneapolis winters can be harsh.
OK, let's get this out of the way. Minneapolis is cold, snowy and dark in winter. It's so cold the ice on the lakes get thick enough to accommodate ice fishing. If you're not used to cold weather, it's a good a idea to stock up on winter gear before moving to Minneapolis. And don't forget to include an emergency kit in your vehicle.
2. There's a bike share program for the warmer months.
The Nice Ride program offers bike sharing in the Twin Cities of Minneapolis and St. Paul. It's not too appealing in winter but in the warmer months hopping on a bike can be a great way to explore Minneapolis. The Nice Ride mobile app can help you find bikes to use, and some area employers offer discounted Nice Ride memberships as an employee perk and to encourage fitness in the workforce.
3. Parks are plentiful.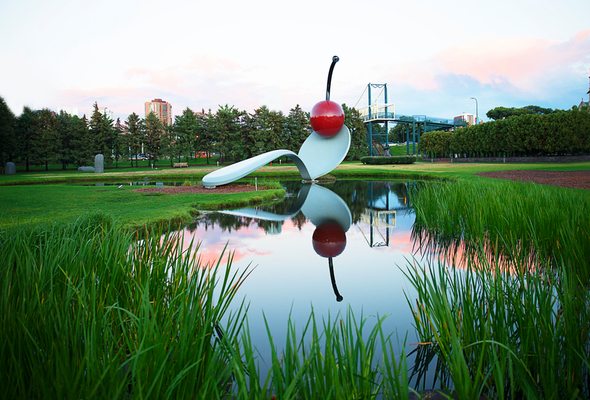 If you think hardiness when you think of people from the Midwest you're not far off. In Minneapolis, at least, residents like to stay fit and enjoy the great outdoors. Luckily, green space is abundant in the city's many parks. Picnics are a popular form of recreation in the city, and you can even reserve a picnic spot in a city park if you're planning a big party.
Check out our Minnesota property tax calculator.
4. The Skyway System makes it easy to stay warm in winter.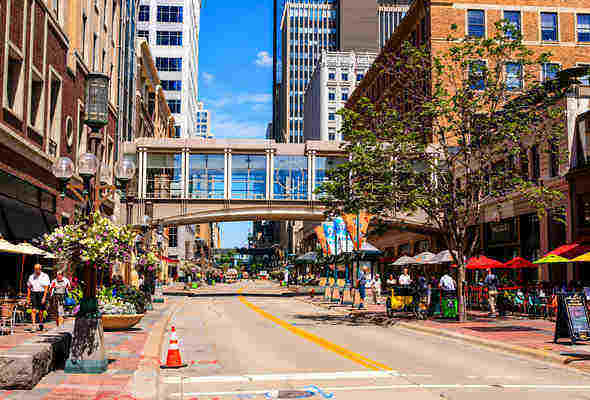 If you're lucky enough to work in downtown Minneapolis or you're there for shopping and errands, you'll be able to take advantage of the city's famous Skyway System. It's a network of sky bridges between buildings that are particularly useful when the snow and freezing temperatures make walking outside an unappealing option. The Skyway System is approaching nine miles in length and is getting more attention as the city's downtown population grows.
5. Minneapolis has a thriving tech scene.
Minneapolis may not be as famous for tech as, say, San Francisco, but the city has a growing tech scene. In fact, Minneapolis ranked as one of the best cities for women in tech in a recent SmartAsset study. Women make up just over a quarter of the tech workforce in Minneapolis – not ideal, certainly, but a higher percentage than in many other cities.
6. You might be tempted to buy a boat.
Boats are a risky investment and whether it makes sense for you to buy a boat will depend on your budget. We're just saying that you might be tempted to buy one after moving to Minneapolis because so much of the city's recreation centers around the lakes. Oh, and there's the Mississippi River, too, where kayaks and boats rule during the summer.
7. Taxes are high.
Minnesota has a progressive income tax system with marginal rates that are some of the highest in the country. If you're moving to Minneapolis from a state with no income tax you may be in for a bit of a shock, particularly if you're a high earner. You can estimate your Minnesota tax bill here. The city of Minneapolis also imposes special local taxes on certain categories of goods and services.
8. You'll probably want to go to the Mall of America at least once.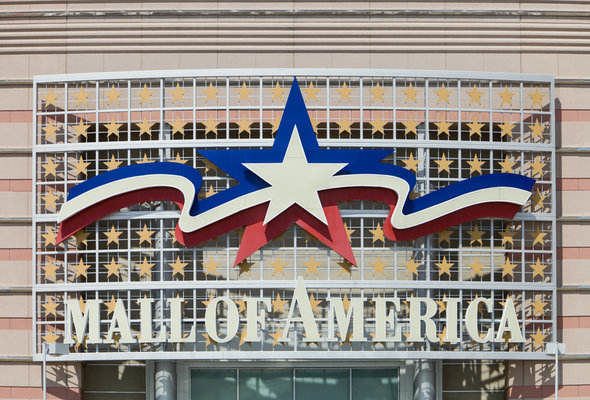 Even if the Mall of America isn't your thing it's worth checking out at least once. It's an American institution that has more than just stores. We're not suggesting you make it part of your weekend routine, but the mall is part of the fabric of the Minneapolis area. And if you're looking to stretch your legs in the winter months you can always join the mall walkers.
9. Minneapolis has given birth to some serious talent.
You probably think Prince when you think about Minneapolis talent, but the iconic singer isn't the city's only claim to fame. The Coen brothers hail from Minneapolis, too, as does Vince Vaughn. Plus, Target started in Minneapolis and still has its headquarters in the city.
10. Home prices still aren't sky-high.
Compared to other thriving cities, Minneapolis has relatively affordable home prices. If you're thinking of transitioning from renting to buying you could do worse than moving to Minnesota. Plus, the city government and local non-profits have programs in place to help low- and middle-income households become homeowners and to preserve the city's stock of affordable housing. If you are considering a mortgage to help finance your home, take a look at our Minnesota mortgage calculator to see what your monthly payments may be.
11. If you're an artist you might get a sweet deal on housing.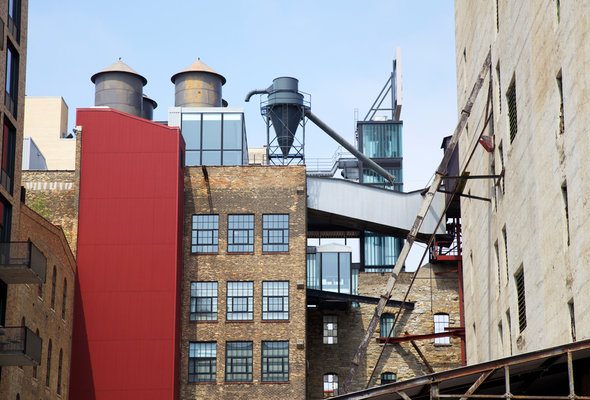 Through tax credits and city loans, Minneapolis has incentivized low-cost housing for local artists, mostly in lofts. While some have criticized the program as a subsidy for a (mostly white) class of residents who aren't the city's most needy, others have praised the Minneapolis artist housing as key to maintaining and developing the city's culture. If you're an artist and you're moving to Minneapolis it's worth looking into the special housing options available to you.
12. Minneapolis is a coffee town.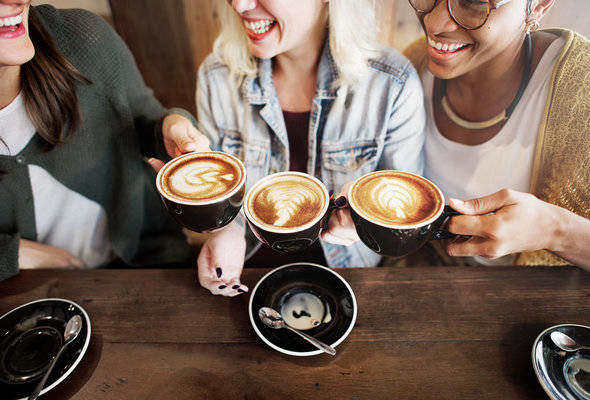 As you might expect in a city that sees so much cold weather, coffee is huge in Minneapolis. Hipsters shouldn't have any trouble finding a Minneapolis coffee shop to meet their requirements, but in Minneapolis good coffee isn't just a niche concern. It's a way of life. Prefer beer to coffee? There are plenty of great breweries in Minneapolis, too.
13. It's still the Midwest.
Minneapolis has an impressive array of cultural offerings and in some ways might remind you of one of the country's coastal mega-cities. But it's still the Midwest, or as the pundits say, the "real America." The city is livable and the people are friendly. Volunteerism rates are high and the city has welcomed high numbers of refugee families. If you're looking for an urban experience with heart, moving to Minneapolis might be a great fit.
Next Steps
If you've decided to move to Minneapolis, one tip you may consider is funding your move with a 0% APR credit card. This will allow you to defer the cost of your move for 12, 15 or even up to 21 months. (Just be sure to budget to pay off the expenses before the offer is over to avoid additional fees and interest.) You can check out the best 0% APR cards here.
If you are moving to Minneapolis, it's a good idea to understand how the change will impact your budget. A financial advisor can help you navigate big life changes like a move, or just help you identify and meet your financial goals. A matching tool like SmartAsset's can help you find a person to work with to meet your needs. First you'll answer a series of questions about your situation and your goals. Then the program will narrow down your options to up to three financial advisors who suit your needs. You can then read their profiles to learn more about them, interview them on the phone or in person and choose who to work with in the future. This allows you to find a good fit while the program does much of the hard work for you.
Photo credit: ©iStock.com/Scruggelgreen, ©iStock.com/MYDinga, ©iStock.com/csfotoimages, ©iStock.com/BanksPhotos, ©iStock.com/beklaus, ©iStock.com/Rawpixel Ltd