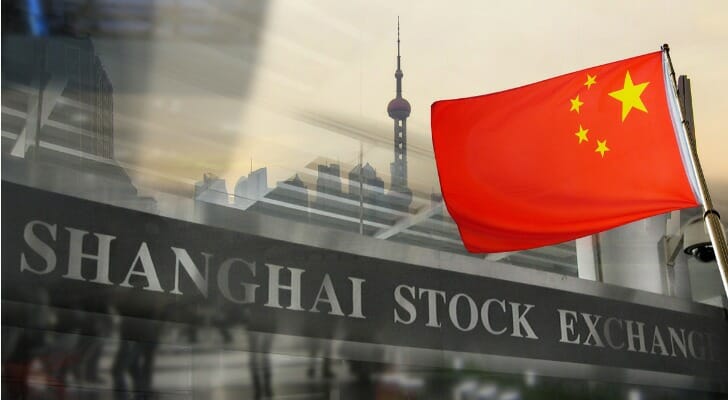 The Shanghai Stock Exchange is the largest securities exchange in mainland China. It has total market capitalization of approximately $6.5 trillion, making it the fourth-largest exchange in the world. Some of its listed companies are among the biggest in the world and it lists equities, bonds, indexes and derivatives. However, foreigners can only trade in Shanghai Stock Exchange securities with significant restrictions. Most foreign investors who want to participate in the Shanghai Stock Exchange do so by trading American Depositary Receipts and exchange-traded funds.
International holdings can add a valuable dimension to your portfolio, but investing in non-U.S. assets requires knowledge that sometimes only a financial advisor possesses.
The Shanghai Stock Exchange lists companies on two boards. The Main Board consists of large, well-established companies. The STAR Market is where shares of smaller companies are traded. Shares of stock traded on the Shanghai exchange can be either A shares or B shares. Prices for A shares are denominated in Chinese renminbi currency, abbreviated RMB. B share prices are stated in U.S. dollars.
Shanghai Listing Requirements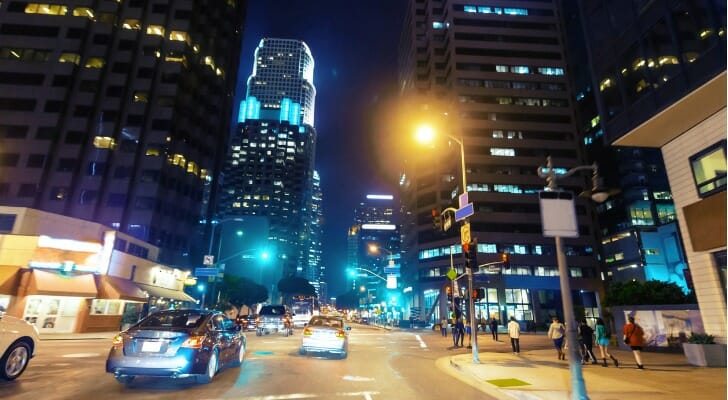 The Shanghai Stock Exchange lists 1,490 companies, including some of the largest companies in the world. Many were formerly state-run enterprises that became partially or fully privatized after the Chinese government liberalized its policies toward capitalism beginning in the 1980s. The China Securities Regulatory Commission has to approve companies to be listed on the Shanghai exchange. Requirements for a Main Board listing include posting three consecutive years of profitability and, for the same period, absence of any major adverse changes in its main business, directors and senior managers. In addition, companies must meet minimum standards for net assets, cash flow, revenue and net income.
The STAR Market listing requirements accommodate smaller and less well-established companies, with an added emphasis in innovation. In addition to meeting benchmarks for market value, net profit and cash flow, companies must invest a certain minimum share of revenue in research and development.
Shanghai Stock Exchange Largest Companies
The largest companies on the Shanghai exchange include a number of banks and insurance companies and some of the world's biggest companies. Ranked by market capitalization, they are:
Kweichow Moutai, world's largest beverage company, maker of China's top liquor brand
Industrial and Commercial Bank of China, the world's largest bank
Agricultural Bank of China, a formerly state-run bank
China Life, China's biggest state-owned life insurer
Ping An Insurance, provides insurance, fintech and health technology
Special Considerations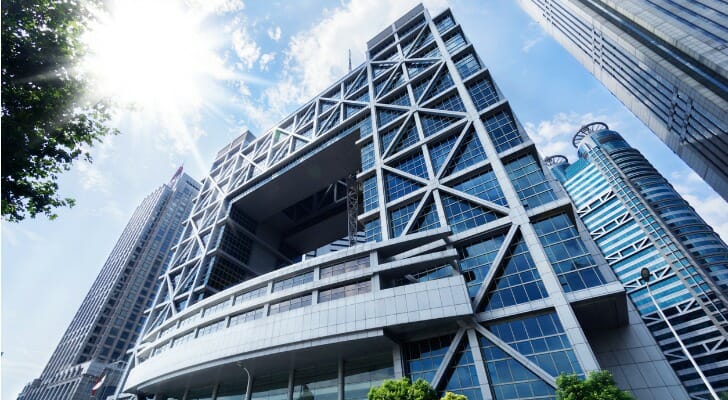 The Shanghai Stock Exchange first opened in 1866 and was closed in 1950 following the Communist revolution. It reopened in 1990. It is still not entirely open to foreign investors. For an institution to invest in the Shanghai exchange, it must apply for approval to the China Securities Regulatory Commission and the State Administration of Foreign Exchange. Stock ownership among citizens of China is not as widespread as it is in other countries, and a large majority of the shares traded on the Shanghai exchange are held by a small number of wealthy people. This concentrated ownership can lead to significant volatility and wide swings in prices.
In addition to the exchange located in the coastal city of Shanghai, there are two other Chinese stock exchanges. The Hong Kong Stock Exchange is based in Hong Kong and the third, the Shenzhen Stock Exchange, is located in southern China, just north of Hong Kong.
How to Invest
Because of the restrictions on trading by foreign investors, most investors in the Shanghai Stock Exchange do so by buying and selling exchange-traded funds and American Depositary Receipts. The Shanghai Stock Exchange Composite Index is made up of all the stocks traded on the exchange and is often used an indicator of the Chinese market's performance.
Many investment companies offer China funds that invest in stocks traded on the Shanghai Stock Exchange, among other Chinese exchanges, and sometimes the Hong Kong and Taiwan exchanges. This can be a more convenient way to invest in Chinese companies. Such China funds may focus on small-cap stocks, income-producing securities and other specialties.
Bottom Line
The Shanghai Stock Exchange is one of the largest and oldest in the world, and companies listed on it include some of the globe's biggest enterprises as measured by market capitalization. However, the exchange was closed for decades and significant restrictions on trading by foreign investors remain. Also, many of the companies are still partly owned by the state, and concentration of stock ownership in a few can produce wide swings in prices.
Tips for Investing
As the world's second-biggest economy, China represents an attractive opportunity for investors, but trading on the Shanghai Stock Exchange is different from the NYSE and NASDAQ. Before investing in this market, considering working with an experienced financial advisor. Finding one doesn't have to be hard. SmartAsset's free tool matches you with financial advisors in your area in five minutes. If you're ready to be matched with local advisors who will help you achieve your financial goals, get started now.
Since investing in non-U.S. securities is one of the riskier types of trading it's important to keep close tabs on how much of your portfolio goes into such investments. A free, easy-to-use asset allocation calculator can be immensely helpful in keep your investments balanced.
Photo credit: ©iStock.com/TheaDesign, ©iStock.com/artisteer, ©iStock.com/zyxeos30