A joint-stock company is a company owned by several, generally private, investors. They're an in-between creation, held more closely than a public company but more widely traded than a partnership. While largely, if not completely, replaced by modern corporate structures, the joint-stock company is the precursor to corporations as we know them today. Consider working with a financial advisor about investing in or creating a joint-stock company.
Joint-Stock Companies Defined
A joint-stock company is a business owned by its investors. It distributes ownership by shares, and investors can buy and sell their ownership stakes in the company largely at will. (However, businesses may choose to change that in their bylaws, setting conditions on ownership and transfer of shares.) While publicly and privately traded corporations, LLCs and even some partnerships are modern forms of the joint-stock company, generally speaking people use this term to refer to smaller, closely held organizations.
The purpose of a joint-stock company is to raise capital. By selling ownership shares, the company raises money that it might otherwise not be able to get from its founders or business operations. This shareholder model also allows the company to seek capital without the potentially expensive interest requirements involved with lending.
The term joint-stock company is largely an historical anachronism. This is the reason why different sources provide different definitions for the term "joint stock company." It has largely fallen out of use, and as a result interpretations tend to differ.
The idea of a joint stock company began in the late 16th century. Companies were founded in Europe to establish trading ventures and European colonies around the world. They created the idea of a shareholder-held corporation, and gave rise to corporate structure as we know it today.
In practice it has been entirely replaced by modern forms of business such as the LLC, the partnership and the corporation. Few, if any, jurisdictions recognize a legal entity known as a "joint-stock company" any longer. Instead, it is a term of art that you might use to describe a given organization. Although, again, even as a term of art it has largely fallen out of use.
Joint-Stock Companies vs. Joint-Stock Corporations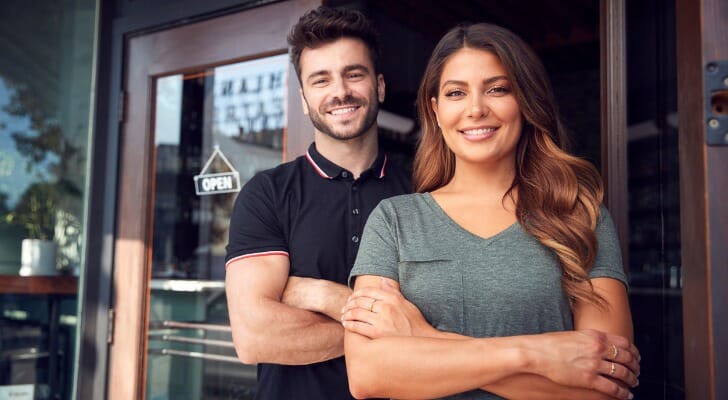 There are two types of entities: joint-stock companies and joint-stock corporations. The difference between them is crucial. Per Black's Law Dictionary: A joint-stock company is a company selling stock to raise capital. It's also called a corporation or a public limited company. A joint-stock corporation differs from a joint-stock company in being regularly incorporated, instead of being a mere partnership, but resembles it in having capital divided into shares of stock. Most business corporations are of this character.
The essential difference between a joint-stock company and a joint-stock corporation is liability.
A joint-stock company is a cross between a partnership and the modern LLC. In this format, ownership of the company is split between shareholders who receive a share of the company's profits in proportion to their ownership stake. They also assume a share of the company's liabilities in equal measure. For example, say you buy 20% of a joint-stock company. You would be entitled to receive 20% of its profits, but in the event that this company couldn't pay its bills you might also be personally liable for 20% of its debts.
This is different from the format of an ordinary LLC, where the debts of the company are limited to the business entity itself. Joint-stock companies evolved into this format over time before falling out of use. In their original form, when the concept was first applied in the 16th and 17th centuries, liability was not proportional. Any shareholder could be held personally liable for the full debts of the company regardless of ownership stake.
A joint-stock corporation is the shareholder-based corporation as practiced today. Put another way, publicly and privately traded companies are all joint-stock corporations.
In this format, ownership of the company is split into shares which can be bought and sold freely. The company is formally incorporated and exists as an entity separate from its shareholder owners. Profits do not automatically pass through to the owners, but can be distributed if the corporate leadership decides to do so. Absent wrongdoing, liabilities never pass through.
When sources offer conflicting definitions of this concept, it is typically because they confuse the idea of a joint-stock company and a joint-stock corporation.
The Bottom Line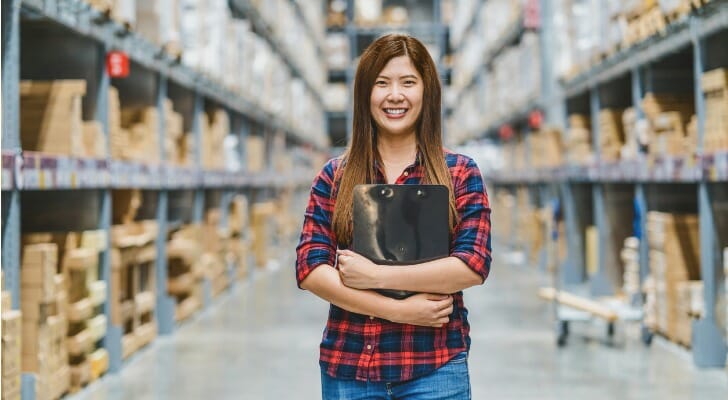 A joint-stock company is a corporate form that dates back to the 16th century. It is a form of company in which ownership and liability is divided up by shares, which can be freely bought and sold. It is the precursor to modern partnerships, LLCs and corporations. They continue to exist today to help people set up companies that need a broader base of investment than a small venture, but who also want to keep as much control over the company as possible.
Business Tips
However, you make your money, what really matters is what you do with it – in particular, how you invest it. One of the wisest moves you can make is working with a financial advisor. Finding one doesn't have to be hard. SmartAsset's matching tool can help you find a financial professional in your area to help you make a good plan, invest wisely and spend well. If you're ready, get started now.
The stock market can be volatile. While it's important to watch it for patterns, you can take hands-on measures to guard your finances. For example, an asset allocation calculator can help you create and maintain a diversified portfolio that will help buffer your portfolio as the market goes through bullish and bearish phases.
Photo credit: ©iStock.com/monkeybusinessimages, ©iStock.com/monkeybusinessimages, ©iStock.com/Tzido