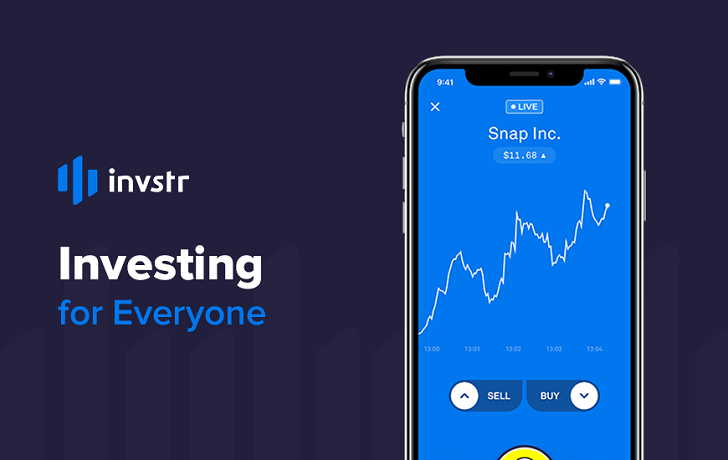 Invstr is an investing mobile app and an educational resource. The platform gives you access stocks, ETFs, American depositary receipts (ADRs) and fractional share investing. It also features virtual stock trading games and an investing fantasy league. If you want to use Invstr's platform to trade real securities, you'll need to open a brokerage account through DriveWealth or Invstr+ and link the account to your existing Invstr account. If you have questions about investing towards your goals, consider working with a financial advisor.
Invstr has been in business since 2013 when it was founded by Kerim Derhalli. While the app is free to download, you'll have to pay up for the Invstr+ premium plan that expands your access. You'll also be subject to fees when using a DriveWealth or Invstr+ brokerage account, the latter of which is available through Apex Clearing, an SEC-registered broker-dealer.
Invstr Overview
Pros
– Well-rated mobile app
– No-risk virtual trading
– Low fees
Cons
– Limited functionality
– DriveWealth customers face fees
Best For
– Anyone looking to learn more about and start investing
Fees Under Invstr
The Invstr platform by itself is cheap to take advantage of. The app is free to both download and use, and there's no costs for the educational resources or the Invstr fantasy league. However, you'll need to pay $3.99 per month for the Invstr+ premium subscription plan, which provides access to additional features like:
Interactive investing courses
Extra trades
Expanded watchlist
Double XP
Flexible portfolio allocation
Additional analysis charts
Private trading mode
Invstr+ lets you cancel your subscription at any time. Linking a DriveWealth brokerage account or using Invstr+ to make actual trades will cost you, though. You can begin trading with a DriveWealth brokerage account with as little as $1. From there, fractional trades cost $0.99 per trade, while full share transactions cost a minimum of $2.99.
Invstr+ brokerage accounts are a different story, as they don't charge trading commissions. However, this type of account is only available to U.S. residents. Those outside of the U.S. will need to use DriveWealth instead.
Invstr+ Fee Schedule
Fee Type
Rates
Fantasy Finance
– Fantasy Finance, Charts & News, Leagues, Feed, Chat: Free
– 10 trades: $0.99
– 50 trades $3.99
– 10 undos: $7.99
– 1MM Safety Net: $0.99
– 10 2x Power Ups: $7.99
– 10 4x Power Ups: $15.99
Transfers
– ACH Bank Transfer, Deposit or Withdrawal: Free
– Returned ACH, Wires, Checks (insufficient funds), Recall/Stop Payment: $30
– ACH Notice of Change and Paper Check Drafts: $5
– Wire Transfer Deposits: $8
– Wire Transfer Withdrawals: $25
Regulatory Fees
– SEC Transaction Fee: $0.0000221/share
– FINRA Trading Activity Fee: $0.000119/share
Account Maintenance
– Electronic Statements and Trade Confirms: Free
– Paper statements: $5
– Paper confirmations: $2
– ACAT Outgoing: $75
– Paper prospectus: $2.50
Invstr: Services and Features
Invstr started out as an educational resource for learning more about stock trading and markets. It gives users access to tons of articles through Invstr Academy, including around 100 articles, market blogs and podcasts. These can be helpful for newer investors who want to learn more before using their own money.
Another central part of the Invstr platform involves trading with virtual money, called Fantasy Finance. This provides a good way of learning how to trade without actually putting money on the line. With Fantasy Finance, you start with $1 million of virtual capital and you can invest it in units of $50,000, $100,000 or $200,000 at a time. You get to "keep" what you "make," and if you run out of virtual money, you can play games to earn more or "buy" more using credits. There is a leaderboard for the app, and those at the top are rewarded with more credits.
You can either open a brokerage account with DriveWealth and link it to your Invstr profile, or you can open an Invstr+ account and invest directly on the app as well. Both Invstr+ and DriveWealth provide you the option to easily make trades through the app.
In an effort to become an all-in-one financial institution, Invstr also offers banking services as part of its Invstr+ package. The checking account you receive through this offer comes with a debit card and access to 56,000 ATMs. Your deposits in the account are FDIC-insured through Invstr's partner bank, Vast Bank.
Invstr: Mobile and Online Experience
Invstr is an entirely mobile platform, so you'll need to download the app to use any of its features. The Invstr app holds strong ratings on both the Apple and the Android app stores. More specifically, as of the time of this writing, Android users rate the app 4.2 stars out of 5, while Apple users rate it 4.6 stars out of 5.
The app is easy to use and navigate, whether you use the free version, pay for the premium package or use Invstr+. You can easily toggle between educational resources, virtual investing and real investing. The app also seamlessly displays your investing stats so you can quickly check up on how your money is doing.
What's the Catch?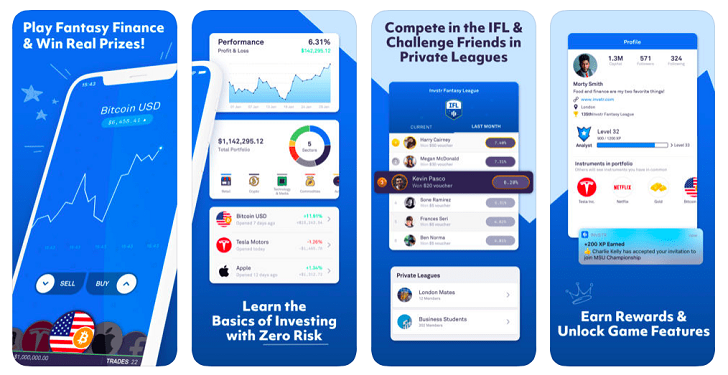 It used to be that you couldn't invest real money directly with Invstr, as the only way to do so was by linking a DriveWeath account. That's not the case anymore since the platform now has Invstr+. However, the biggest catch there is that Invstr+ is only available to U.S. investors. The platform's educational resources are solid and comprehensive, though they're better for beginners than expert investors.
Although Invstr boasts simplicity in its features, more experienced investors will likely find it limiting. This is not only true in the app's lack of advanced investing tools, but also its investment selection. While stocks, ETFs and ADRs will satisfy some investors, it won't meet everyone's needs. On the other hand, its fractional share investing feature is quite beneficial.
How Invstr Compares to Other Brokerages
Invstr currently occupies an interesting niche in the stock-picking and brokerage market. It not only serves as an educational resource, but also as a place where you can trade real stocks. The fact that it adds in an element where you can virtually trade stocks makes it fairly unique among brokerage platforms right now.
Invstr+ definitely doesn't have as many bells and whistles as platforms like Charles Schwab or even Robinhood. It's still a solid option, though, with fractional shares being a major part of that. As for the rest of the platform, Invstr's educational resources are on par with or even slightly better than some of its competition.
Brokerage Comparison
Brokerage Firm
Fees
Minimum
Best For
Invstr+
$0 for stocks, ETFs and ADRs
$1
– Beginner and intermediate traders
Robinhood
$0 for stocks, ETFs and options
$0
– Mobile traders
Charles Schwab
$0 for stocks, ETFs and options
$0
– Advanced investors
Bottom Line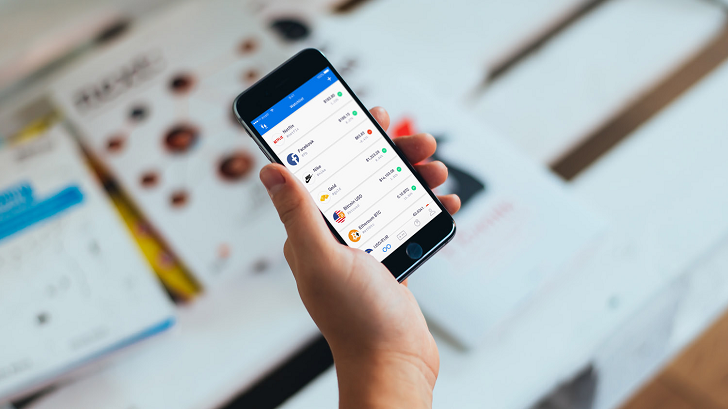 Invstr is a solid investment platform that's easy to use and provides several different features that make it a worthwhile choice. The ability to learn about stocks and markets, practice with virtual money and ultimately set up your own brokerage account to trade for real is a fantastic trifecta.
While Invstr+ doesn't have as much functionality as other brokerage services, it's still a great place to start. Its free educational resources and user interactions can easily help beginner investors blossom into more serious traders.
Investing Tips
Photo credit: MobileAppDaily, AppNews, Cadalyst, Invstr