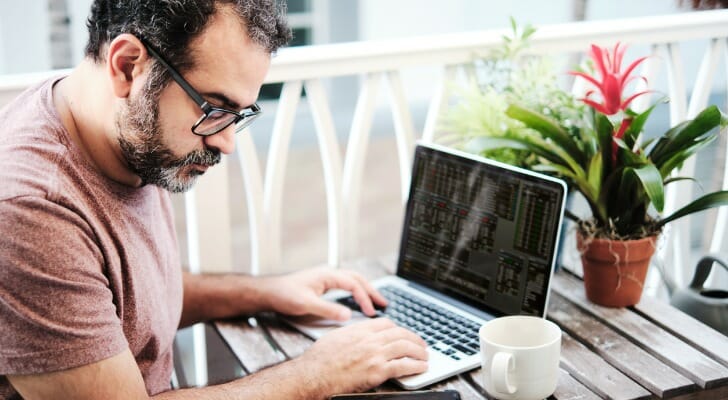 CenterPoint Securities is for the professionals, and they mean it.
This trading platform specializes in day trading and in helping investors short stocks and options. If you do this for a living and have a vast amount of money backing up your bets, this can be a great way to make even more. For the average investor, however, shorting is a very dangerous form of investment that plays by entirely different rules. CenterPoint Securities knows this and makes this system as well managed as possible.
Here's what you need to know.
A financial advisor can help you find a trading platform that's right for you and offer invaluable guidance as you work to achieve your goals. Find a financial advisor today.
Services & Features: What Does CenterPoint Securities Offer?
CenterPoint Securities is a feature-limited investment platform. While it offers a highly sophisticated toolkit and trading screen, it is built specifically around volatility investors. This is a product made for day traders and short sellers, and CenterPoint does not pretend to be anything but.
You can see this first and foremost in CenterPoint Securities' assets. This platform supports only stocks, ETFs and options. You cannot trade the assets that round out a long-term portfolio, such as mutual funds and bonds, in this system.
However, it also offers an unusual twist to the traditional asset classes, in that CenterPoint Securities offers one of the most thorough short lists on the market. A short list is the collection of stocks which are available to borrow, either directly from the broker or from a third party, which is the first step in shorting a stock. In particular, CenterPoint Securities has a reputation for finding third parties who will lend stocks that typically are difficult to borrow (and therefore difficult to short). This makes it an excellent resource for investors looking to short not only a large number of stocks, but a wide diversity of them as well.
In a complementary move, CenterPoint Securities also attracts day traders by offering a strong platform for high-speed trading. Investors can choose from several clearing firms and routing options, allowing them to pick the fastest options and best prices at any given time. While ordinary traders would not often notice the seconds this can shave off of a trade, or the half-penny difference in a stock price, day traders can make and lose fortunes on those differences.
CenterPoint Securities offers two different platforms for trading through its system, both of which are desktop platforms. The first is DAS Trader Pro. This is the service's basic trading system. It offers access to a wide range of technical data and indicators, including real time and Level 2 quote data. Investors using DAS Trader Pro can build sophisticated trading patterns, including triggered trades, and can build their own data sets based on customized selections.
Yet while DAS Trader Pro is a solid system, it doesn't really hold up next to some of the more sophisticated products offered by competitors, such as our recently reviewed thinkorswim. Where CenterPoint Securities shines is in its Sterling Trader Pro system. This is a professional trading platform with all the bells and whistles. Investors can pull just about any form of standard technical indicator, including pricing, market and volatility data, and trade on that information in real time. The platform supports algorithm integration and hot keys/macros that can let a trader navigate faster through a complex system, and is fully customizable based on the data and trading patterns you use most.
Fees: How Much Does CenterPoint Securities Cost?
There are usually four types of fees to look out for when choosing a trading platform. You should look out for these when evaluating any investment or trading service:
Trading Fees – Any fixed charge attached to each trade that you make. This can come in the form of a flat fee or what's known as the "spread." This is when your broker charges you based on the difference, if any, between the buying and the selling price of an asset.
Trading Commissions – This is when a broker will charge you a percentage based on the volume or value of each trade.
Inactivity Fees – Any fees that the broker charges you for not trading, such as for keeping money in a brokerage account.
Non-Trading/Other Fees – Any form of fee for trading on this platform not covered above. For example, a brokerage might charge you for making deposits into your brokerage account, taking money out of it or signing up for additional services.
CenterPoint Securities combines several of these elements, particularly commission-based and flat-fee structures. Like many platforms aimed at active traders, this service uses a highly complex pricing structure. The details of exactly how much any given investor will pay depend on which platform they use and how they trade.
First, DAS Trader Pro requires a $120 per month fee while Sterling Trader Pro costs $250 per month. These fees are waved if you trade more than 200,000 shares and more than 500,000 shares per month, respectively. Users also must pay for a market data plan, which costs between $15 and $50 per month.
Individual commissions start at $0.004 per share of stock and can decline as low as $0.002 if you make enough trades. Alternatively some users can pay per trade, starting at $5.95.
Options trading starts at $0.65 per contract and can decline as low as $0.20 if you make enough trades. Routing options can cost additional fees, depending on what you select. Investors must make a minimum deposit of $30,000 to open an account.
Effectiveness: How Well Does CenterPoint Securities Work?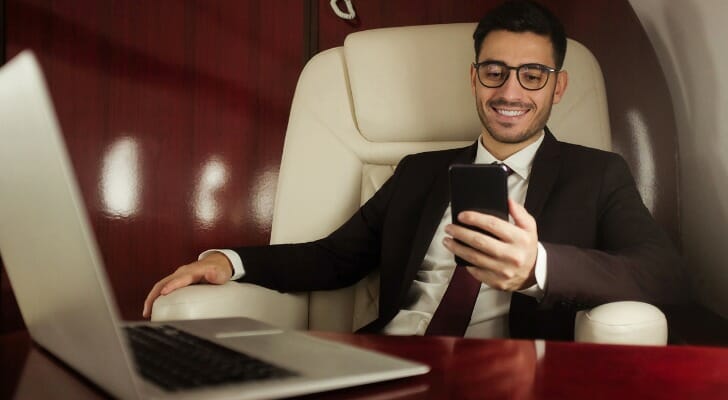 As a platform, CenterPoint Securities is very well targeted. This is a trading platform built for a niche class of investors. Its rates and minimum deposits eliminate all but those who are well off, and its pricing structure emphasizes very high volume trading. The real savings don't kick in until you've traded more than a half-million shares of stock every month. At the same time, this platform is built almost entirely around two types of investing: short sales and day trading.
In other words, this is an investment platform built for high-activity, high-risk professionals. It is targeted not just at institutions and people who do this for a living, but at the niche segment of those investors who are looking to trade in the riskiest segments of the market. This is a platform built for professionals who want to maximize the value of their speculative assets. For those traders, this might just be an excellent fit. It maximizes exactly what they need while all but ignoring any other features.
The Bottom Line
CenterPoint Securities is a trading platform built with short sales and day traders in mind. It is a high-volume, high-risk platform that might be very useful to a very specific category of investor. It's also a high-price service. For the average retail investors, though, you don't need to worry about the high price tag because this service will not be a good fit.
Tips for Investing
Long or short, the positions you take should be all about maximizing your financial future. The best way to do that is to sit down with the pros and make a plan. SmartAsset's matching tool can help you find a financial professional in your area to help you plan for your money and your future, and maybe even help maximize your own speculative investments in the process. If you're ready, get started now.
If you're an active trader, choosing an online brokerage that charges no commission fees for stock and exchange-traded funds can help you hold on to more of your investment returns. When comparing online brokerage accounts, consider the minimum amount required to start investing, commission fees for trades as well as the expense ratios you might pay to invest in specific funds.
Photo credit: ©iStock.com/TK, ©iStock.com/Damir Khabirov, ©iStock.com/Wilson Araujo