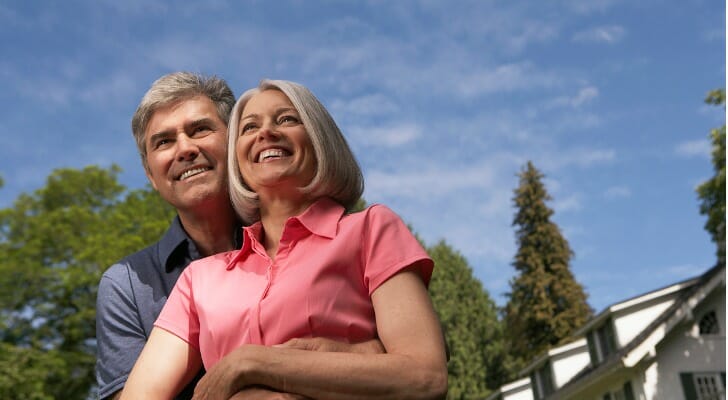 The cost of long-term care insurance is not cheap. A 55-year-old man in the United States can expect to pay a long-term care insurance premium of $2,220 per year on average, according to a 2022 price index survey of leading insurers conducted by the American Association for Long-Term Care Insurance (AALTCI). That will cover $165,000 in benefits when the policyholder takes out the insurance and $400,500 at age 85, assuming benefits are increased 3% per year.
However, long-term care insurance costs vary widely, depending on factors like your age, health condition and the specific policies of your insurance carrier such as an inflation rider. That's why it's important to shop around to find the best rates and terms. You can also speak with a financial advisor who can help you plan the future.
How Much Does Long-Term Care Insurance Cost?
The AALTC provides the estimates of annual premiums below based on its 2022 study of different long-term care insurance carriers. These assume that the policy you have has benefits that grow 3% annually.
Annual Premium Estimates
Status
Age
Premium
Single Male
55
$2,220
Single Female
55
$3,700
Couple
55
$5,025
Keep in mind, though, that these are only averages based on a pool of data gathered from leading insurance carriers. The costs of long-term care insurance can vary widely, depending on several key factors. We explore some of these below:
Health: Some medical conditions will disqualify you from even being able to purchase a policy, including muscular dystrophy, cystic fibrosis and dementia. That's because insurers will likely lose money on those policies. Generally, the healthier you are, the less likely you'll ever need to file a claim – and so the lower your premium.
Age: In general, you'll pay more in long-term care insurance if you take out a policy when you're older, since you're probably less healthy and you're closer to needing the assistance the policy covers. This is why the AALTCI recommends you begin shopping for long-term care insurance between the ages of 52 of 64.
Marital status: When combined, premiums tend to be lower for married couples than they would be for individuals paying for a personal policy.
Gender: Because women tend to live longer than men and make claims more frequently than their male counter parts, women tend to pay more for insurance premiums. The AALTCI study showed that a single female pays an annual premium of $3,700 on average while the single man that age paid $2,220.
Carrier policies: Each insurance carrier sets its own rates and underwriting standards. In fact, costs for the same services can vary widely from one company to another. This is why you should gather quotes from various carriers. You can also work with an experienced long-term care insurance agent who can gather these for you and help you understand the differences between insurance policies. They can also help you determine the kind of coverage you're likely to need, so you don't over-insure.
Should I Get Long-Term Care Insurance?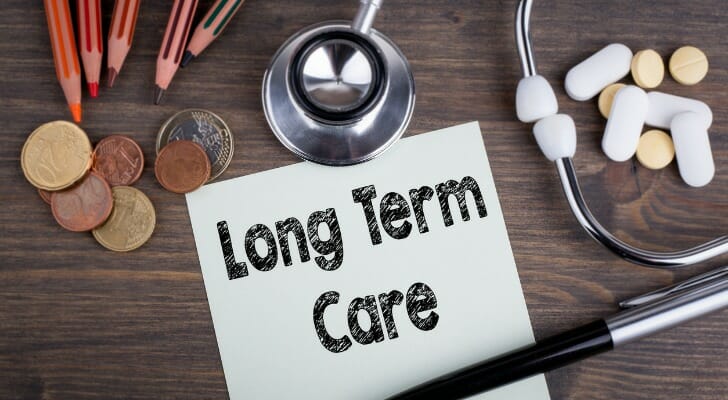 The average 65-year-old today has a 70% chance of needing some kind of long-term care eventually, according to the Urban Institute and the U.S. Department of Health and Human Services. Of those who need it, most would use it for about two years, but around 20% would require it for more than five years.
To give you a sense of how much bills can run, below are the 2021 estimated annual costs of different types of long-term care services. These are according to Genworth Financial, which has been tracking them since 2004.
Estimated Annual Costs
Type of Services
Price
Private room nursing home
$108,408
Assisted living facility
$54,000
Home care aide
$61,776
Home care homemaker
$59,484
What's more, costs have been rising faster than even inflation. Genworth found that the average cost of home-care services increased about $980 annually each year between 2004 and 2020. The average cost for a private room in a nursing home jumped by about $2,542 each year during the same time period, currently putting the average cost of a private room in a nursing home at $105,850 per year. As noted before, about 20% of Americans will require more than five years of care.
Unfortunately, with these costs, many retirement nest eggs will come up short. And contrary to popular belief, Medicare covers only limited medical costs, e.g., brief nursing home stays and narrow amounts of skilled nursing or rehabilitation services. The scope for Medicaid is even smaller. On average, it covers about 22 days of home care services if you meet very low income thresholds.
Of course, there's no way of knowing how much long-term care coverage you'll need. But knowing what long-term care insurance does and doesn't cover is key to making sure you're not over- or under-protected.
What Does Long-Term Care Insurance Cover?
Long-term health insurance typically covers services not provided for by regular health insurance. This can include assistance with completing daily tasks like eating, bathing and moving around. In the industry, these are known as activities of daily living (ADLs). Long-term care insurance policies generally would reimburse you for these services in such locations as:
Your home
Adult day care center
Nursing home
Some policies also cover care related to chronic medical conditions such as Alzheimer's disease and other cognitive disorders.
But keep in mind that these are generalizations. There is no industry standard that sets ADL requirements for claim eligibility or what kinds of illnesses long-term care insurance will cover. Each insurance carrier makes its own rules.
So it's essential to understand when coverage kicks in – and for how long. Policies used to provide coverage for life, but now most cap benefits at one to five years. If possible, some experts recommend extending the initial period when you are not compensated for costs (it's often 90 days) in exchange for a longer period on the other end of receiving benefits. You also will want to know how premiums may increase over time and whether the cap on benefits will, too. Some carriers allow you to place an inflation rider that increases your daily benefit every year. That increase can be up to 3%.
How Does Long-Term Care Insurance Work?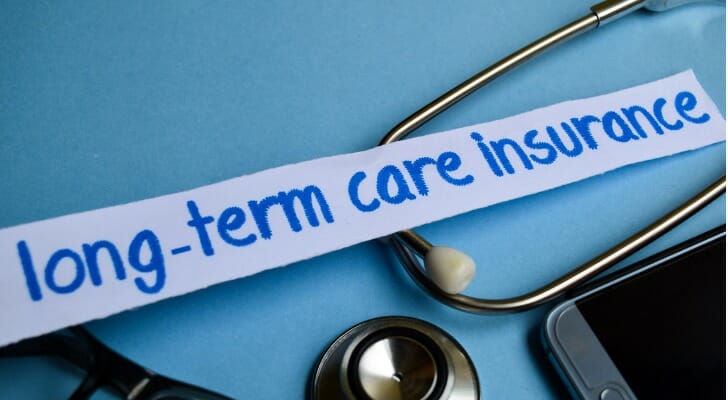 After you apply for long-term care insurance, the insurer may request your medical records and ask you some questions about your health. You can choose the type of coverage you want, but the insurer must approve you.
When the company issues you a policy, you begin paying premiums every year. Once you qualify for benefits, which is often defined by not being able to perform a set number of ADLs, and the required waiting period has passed, you can file a claim. The insurance company then reviews your submitted medical records and may send a nurse to perform an evaluation before approving a payout. Once approved, you will be reimbursed for paid services, up to the cap on your policy.
Ideally, you'll stay healthy and your long-term care needs will be minimal. Though your premiums will add up over time, this is one situation where you hope not to get your money's worth. On the bright side, to lessen the hit to your wallet, the government may give you a tax break.
Tax Relief for Long-Term Care Premiums
Some or all of the long-term care premiums you pay may be tax deductible at the federal and state levels. For starters, you must make these payments toward a tax-qualified insurance policy to gain eligibility.
This tax perk is part of the medical expense deduction. This requires that you spend more than 7.5% of your adjusted gross income (AGI) on medical expenses each year. If you don't hit that mark, you won't be eligible for this deduction.
Here's a breakdown of the maximum deduction you could receive by age:
| | |
| --- | --- |
| Age | Maximum Deduction |
| 40 or under | $450 |
| 41 to 50 | $850 |
| 51 to 60 | $1,690 |
| 61 to 70 | $4,510 |
| 71 and over | $5,640 |
How to Buy Long-Term Care Insurance
You can purchase long-term care insurance directly from carriers or through a sales agent. The agent can help you shop around for comparable rates. This professional can also help you understand how different policies work and what they offer.
Also, you may be able to get long-term care insurance through your employer. Some allow you to purchase policies at discounted group rates. However, you should get quotes from multiple insurance companies. In some cases, you may find better rates for more suitable policies that aren't through your employer.
How to Calculate Your Long-Term Care Insurance Costs
Some websites such as Genworth Financial provide interactive calculators that can estimate what long-term care premiums may be like in your area. Prices and policies can vary, depending on the state.
Tips on Paying for Long-Term Care
A financial advisor can help you devise an insurance plan and figure out how you're going to pay for it. Finding a qualified financial advisor doesn't have to be hard. SmartAsset's free tool matches you with up to three financial advisors who serve your area, and you can interview your advisor matches at no cost to decide which one is right for you. If you're ready to find an advisor who can help you achieve your financial goals, get started now.
If you have a health savings account (HSA), you may want to start socking away more money in it for long-term care. Also called health IRAs, these plans allow your money to grow tax deferred. (But you have to have a high-deductible health plan to open an HSA). To find out more, check out our report on the best HSAs.
Photo credit: ©iStock.com/FangXiaNuo, ©iStock.com/tumsasedgars, ©iStock.com/syahrir maulana